An Australian yoghurt success story
It started with a vision to make delicious yoghurt using the traditional pot-set method.
With roll your sleeves up drive and a powerful determination to make the best yoghurt possible, Jalna is now a dairy business that is a favourite in millions of Australian homes, and overseas.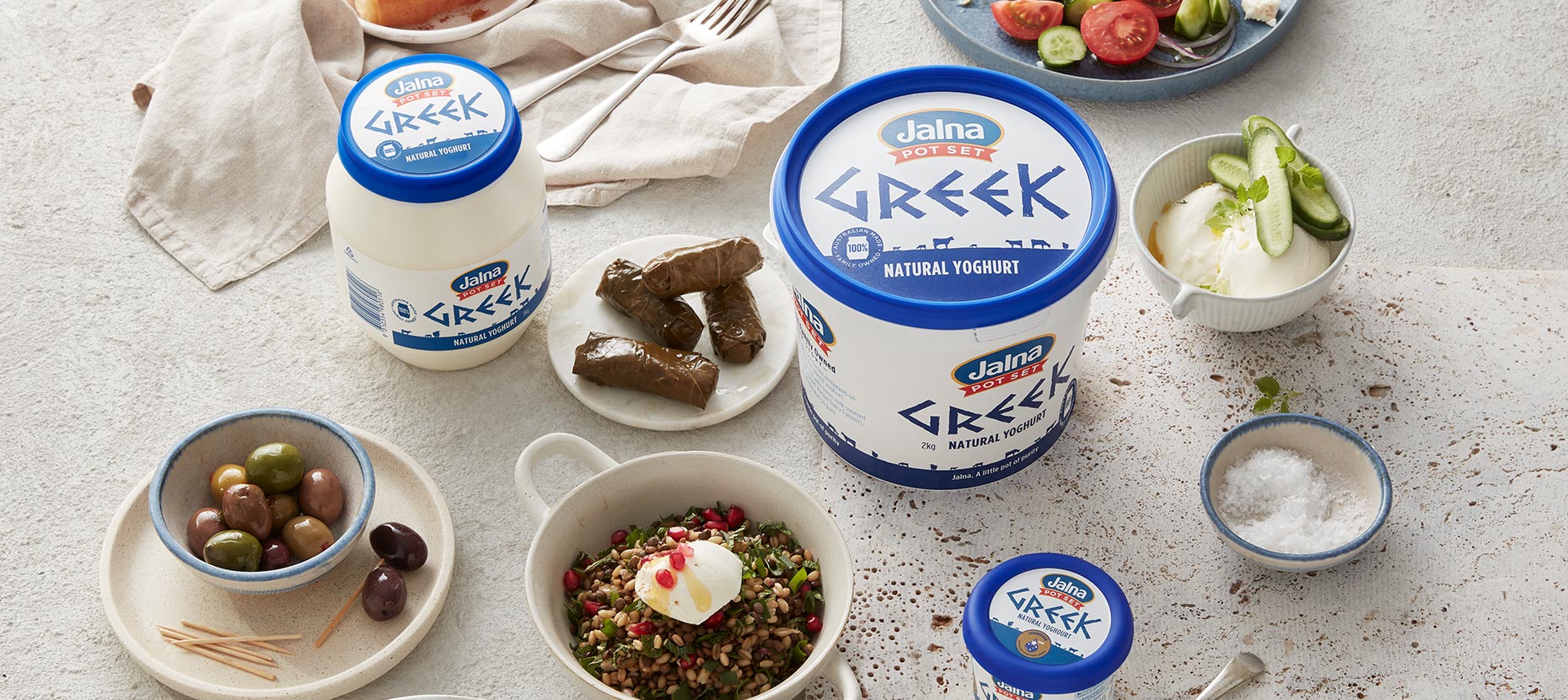 Our roots go back to 1959 when Simon Goldman, a Polish-Jewish immigrant, started making yoghurt using the traditional pot-set method that he had brought with him from Europe.
Twenty years later, this small Victorian dairy business was purchased by a local family who were determined to stay true the Jalna values. At the time, the team consisted of just 12 people, but with the help of a few dairy experts and a hands-on approach, this small team perfected the art of consistently making pure pot-set yoghurt to the highest possible standard and purity. They quickly determined that this authentic yoghurt making method demands the use of only pure, fresh ingredients such as locally sourced whole milk and fresh cream. In other words, when good things go into the pots, good yoghurt comes out.
Today we're a team of around 80 dedicated people making a wide range of delicious yoghurt varieties. As one of Australia's largest yoghurt producers, we're industry innovators always developing new products that meet the dietary needs and changing tastes of Australian and overseas yoghurt eaters. In fact, we actively look to our customers for inspiration and feedback on new flavours and varieties. As a business we constantly explore and test ways to make our production increasingly energy efficient. And, above all, we approach everything we do in the belief, it's what's inside that counts.