Australian owned and made
Every family business starts with someone having a vision, and the roll-up-your-sleeves drive to give it a go.
That's exactly how it went for our family, the McLarens. We're a true Aussie family business and proud of how we've grown to make Jalna a favourite in so many fridges in Australia, and beyond.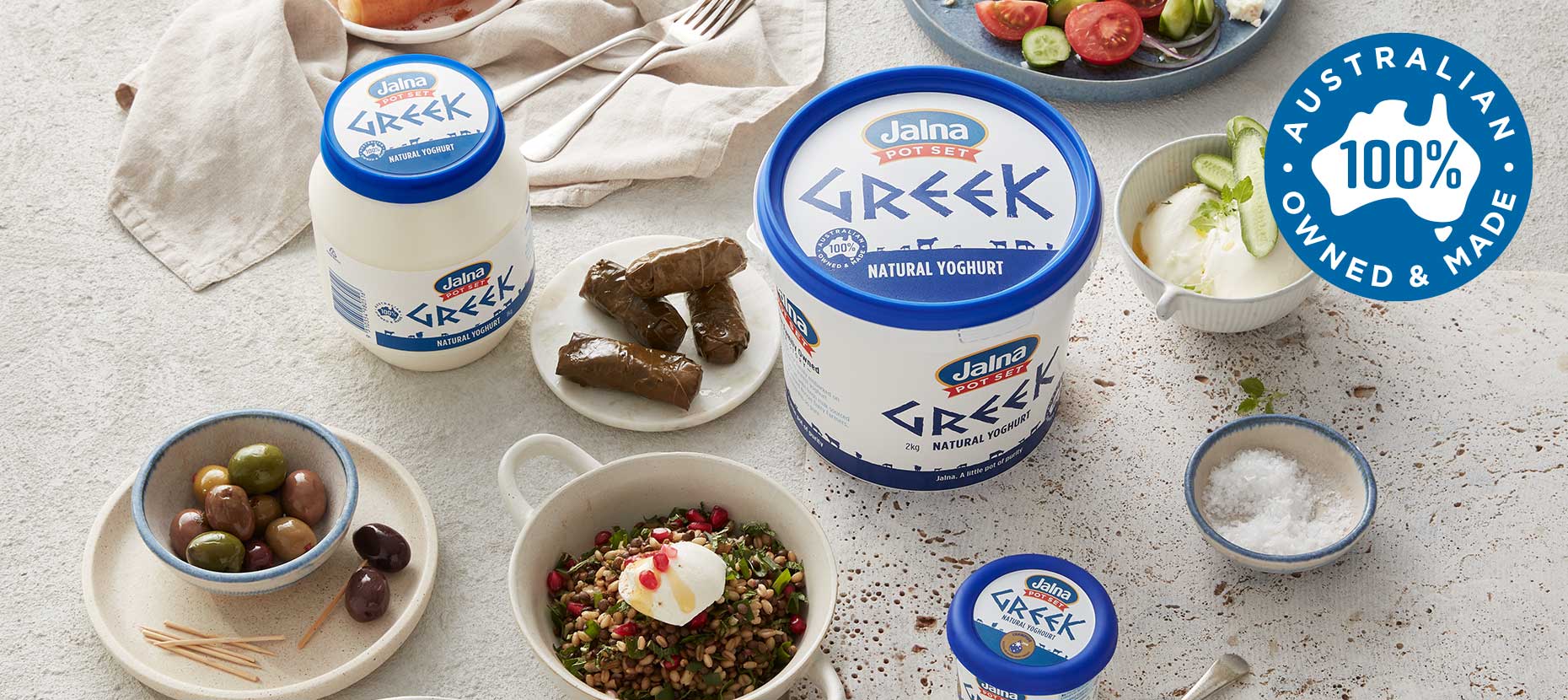 Over 40 years ago, our family purchased a small Victorian dairy business from a Polish-Jewish man who migrated from Europe some years earlier. He brought with him the traditional method of making pure pot set yoghurt.
When Bruce McLaren took over the company, Jalna was producing a number of different dairy products including cheese, sour cream and cottage cheese. Wanting to stay true to the traditional values of the brand meant the family needed to learn the ropes.

Like any new endeavour, the best way to do that was hands-on, with the help of a few experts. The founder stayed on long enough to pass on his traditional methods to Bruce's two sons Campbell and Stuart. That was in 1978 and we had 12 people on the team.

By the 90's we decided, as a family, to just focus on pot set yoghurt and make it to the highest possible standard and purity, in the traditional way, which we have been doing ever since.
Fast-forward to today and we're a team of around 80, with an ever growing range of yoghurts. The next generation, Wes and Lachy are now at the helm, keeping one of Australia's largest yoghurt producers running smoothly. We are always innovating, trialling new products and look to our customers for inspiration on flavours, dietary needs and changing tastes. But one thing that never changes is our commitment to purity.