Jalna
Bio-live Vanilla Yoghurt
Discover your favourite flavour
---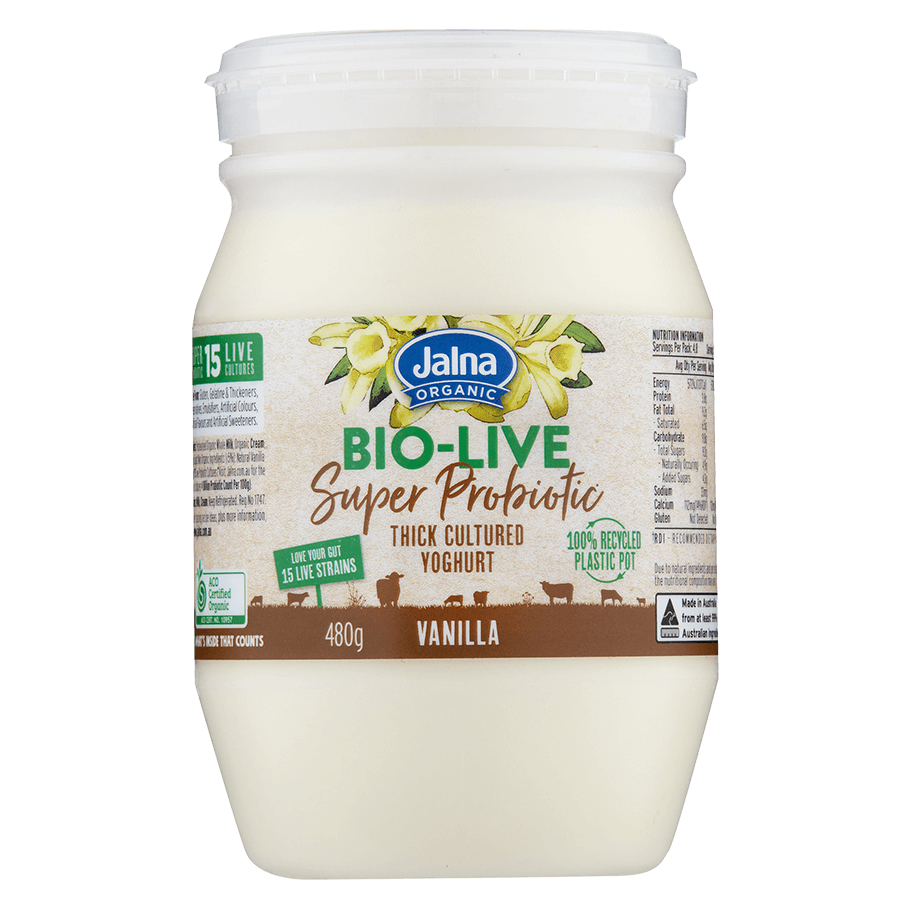 AVAILABLE SIZES: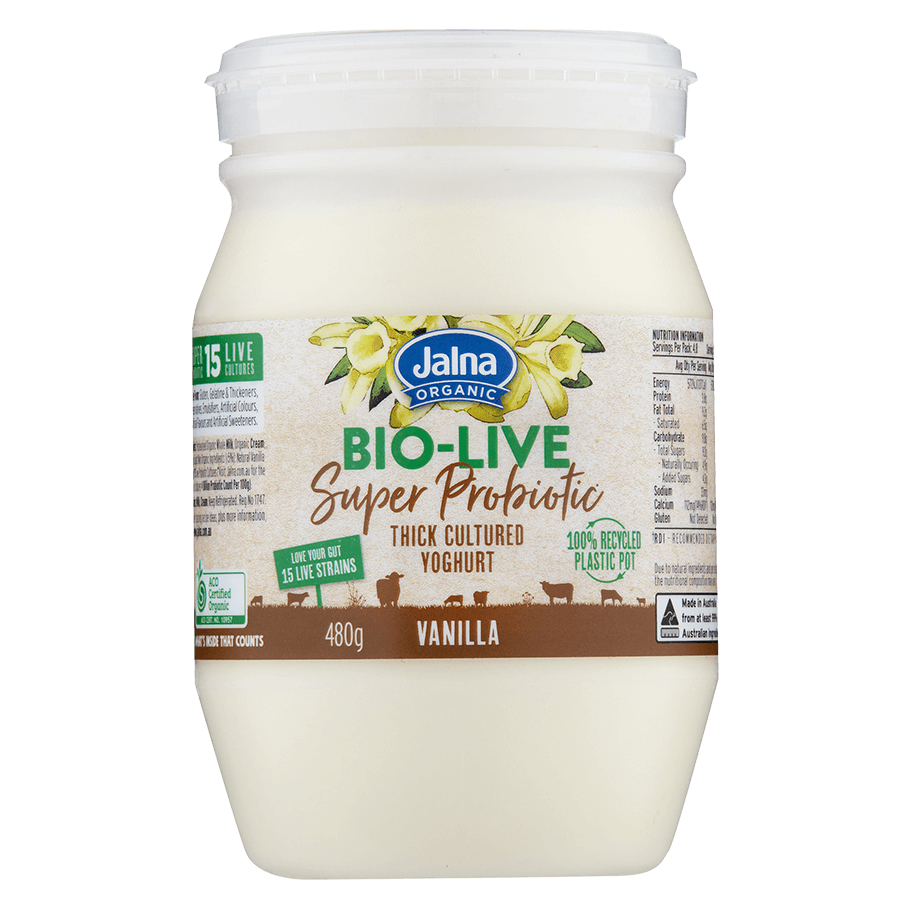 The perfect probiotic hit to start your day or enjoy it as a snack any time!
Why is Jalna Bio-Live Super Probiotic Yoghurt better for you and the environment? Because we source all of our milk from Certified Organic Australian farms that practice ethical and sustainable farming and it comes in a fully recycled pot.
The natural fermentation process and 15 live strains of probiotic cultures produces a deliciously thick and creamy yoghurt that captures all the goodness from nature.
They come in two convenient sizes and four delicious flavours, Blueberry, Tropical, Vanilla and Natural.
Look for them at your local independent retailer.
Details for the Vanilla flavour below.
Ingredients
Pasteurised Organic Whole Milk, Organic Cream, Organic Sugar, Non organic ingredients (<5%), Natural Vanilla Flavour, 15 probiotic cultures (see below), >1 Billion Probiotic Count per 100g).
Bifidobacterium breve Bbr8
Bifidobacterium longum ssp. longum SP 54
Bifidobacterium animalis ssp. lactis BLC 1
Lactobacillus acidophilus LA1
Lactobacillus casei BGP 93
Lactobacillus fermentum CS57
Lactobacillus gasseri LG050
Lactobacillus helveticus SP 27
Lactobacillus plantarum 14D
Lactobacillus paracasei IMC 502
Lactobacillus paracasei 101/37
Lactobacillus reuteri LR 92
Lactobacillus rhamnosus IMC 501
Lactobacillus rhamnosus CRL1505
Streptococcus thermophilus Z57
Nutritional Information
Nutrition data average quantity per 100g
* RDI - Recommended Dietary Intake
Where To Buy
Independent Retailers Only
Other products you might be interested in