Jalna
BioDynamic Organic Natural Yoghurt – Sweetened
Discover your favourite flavour
---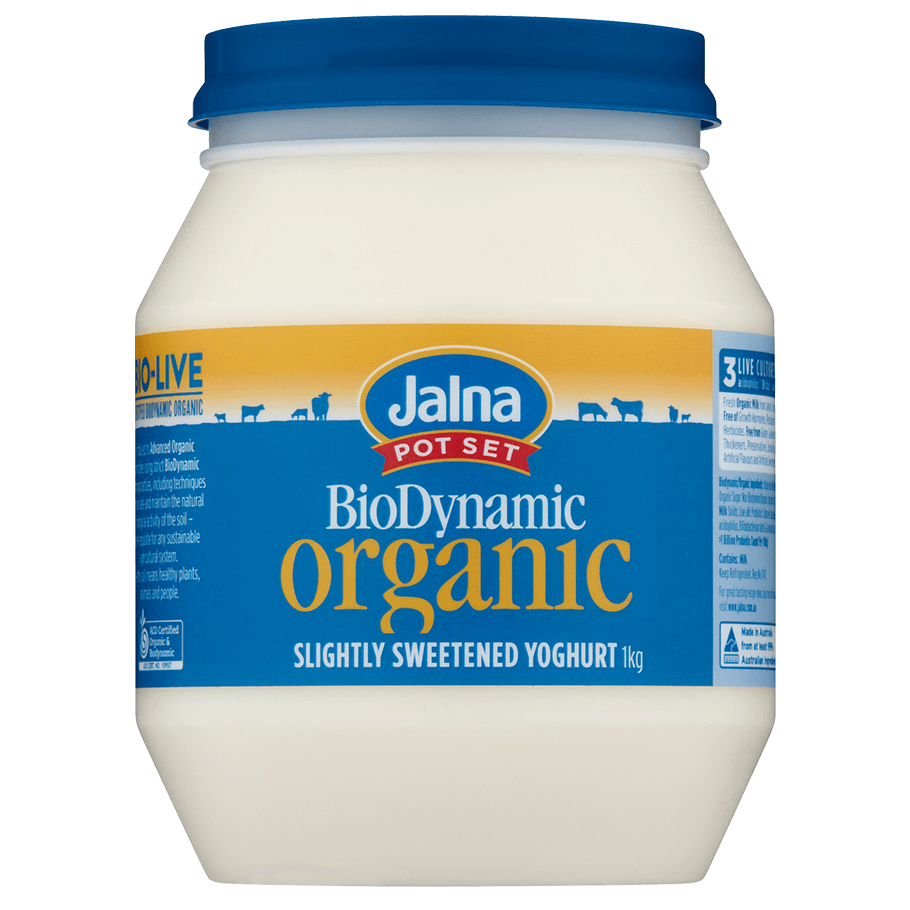 AVAILABLE SIZES: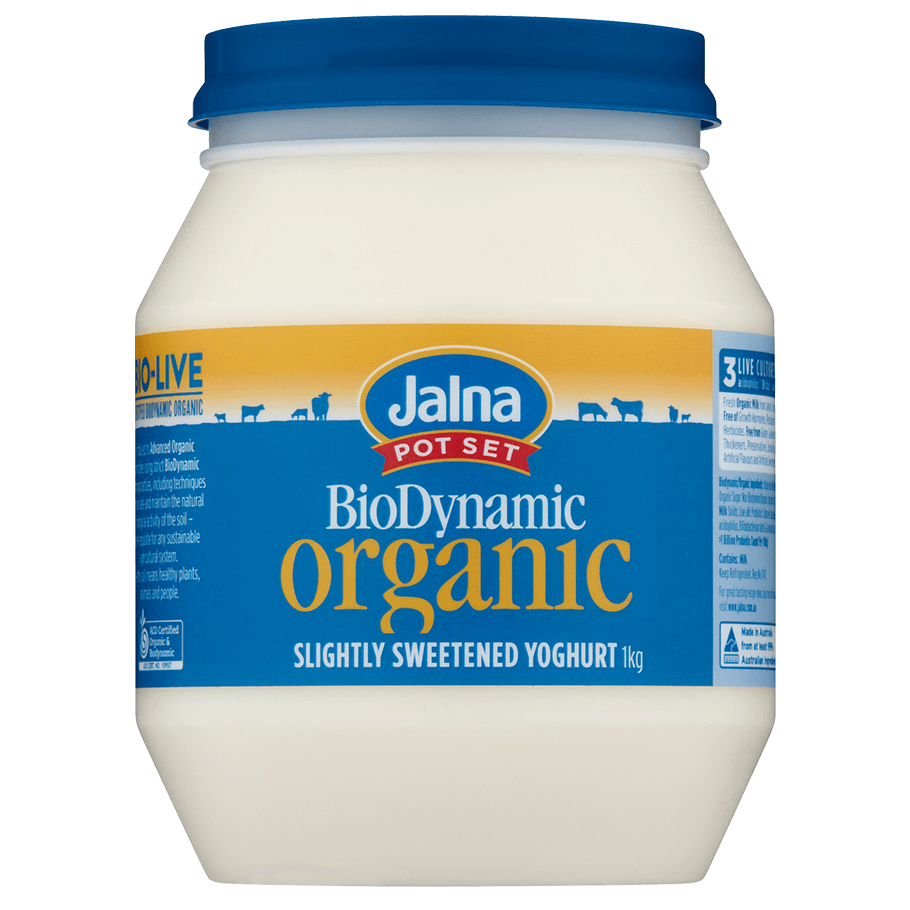 A delicious yoghurt is made from organic whole milk from the Jalna BioDynamic Organic farm. Biodynamic foods are produced according to advanced organic principles, including techniques to stimulate and maintain the natural biological activity of the soil – a pre-requisite for any sustainable agricultural system. Healthy soil means healthy plants, animals and people.
Jalna BioDynamic Organic Yoghurt Sweetened with a hint of organic sugar which is ideal for breakfast, dessert or as a sweet treat on it's own.
Ingredients
Pasteurised whole milk, organic sugar, non-biodynamic/organic ingredients (<5%), milk solids and live probiotics cultures (lactobacillus acidophilus, bifidobacterium & lactobacillus casei > one billion probiotic count per serve).
Nutritional Information
Nutrition data average quantity per 100g
* RDI - Recommended Dietary Intake
Other products you might be interested in