Jalna
Farm to Pot Vanilla Yoghurt
Discover your favourite flavour
---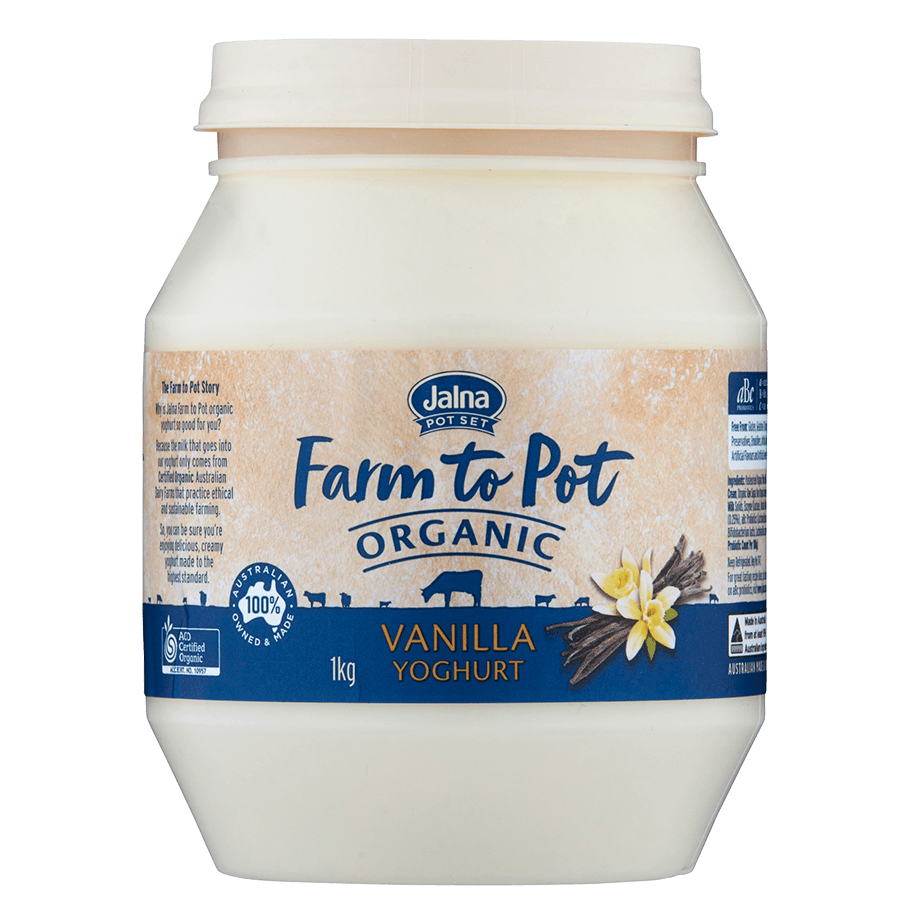 AVAILABLE SIZES: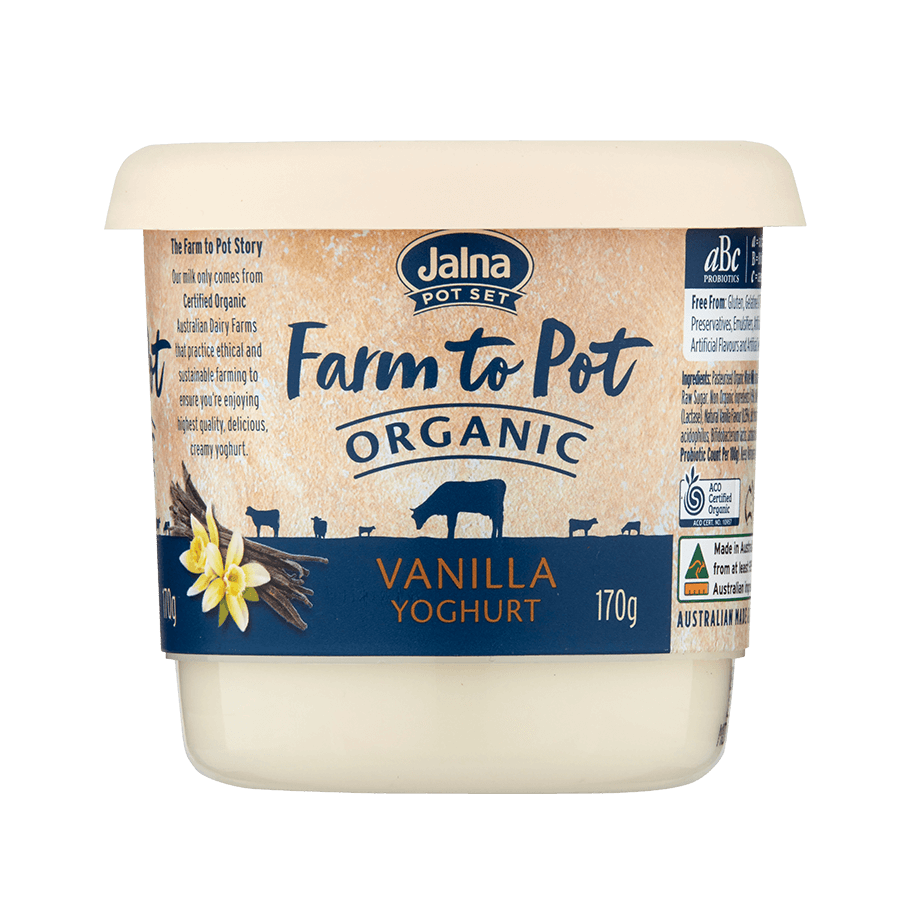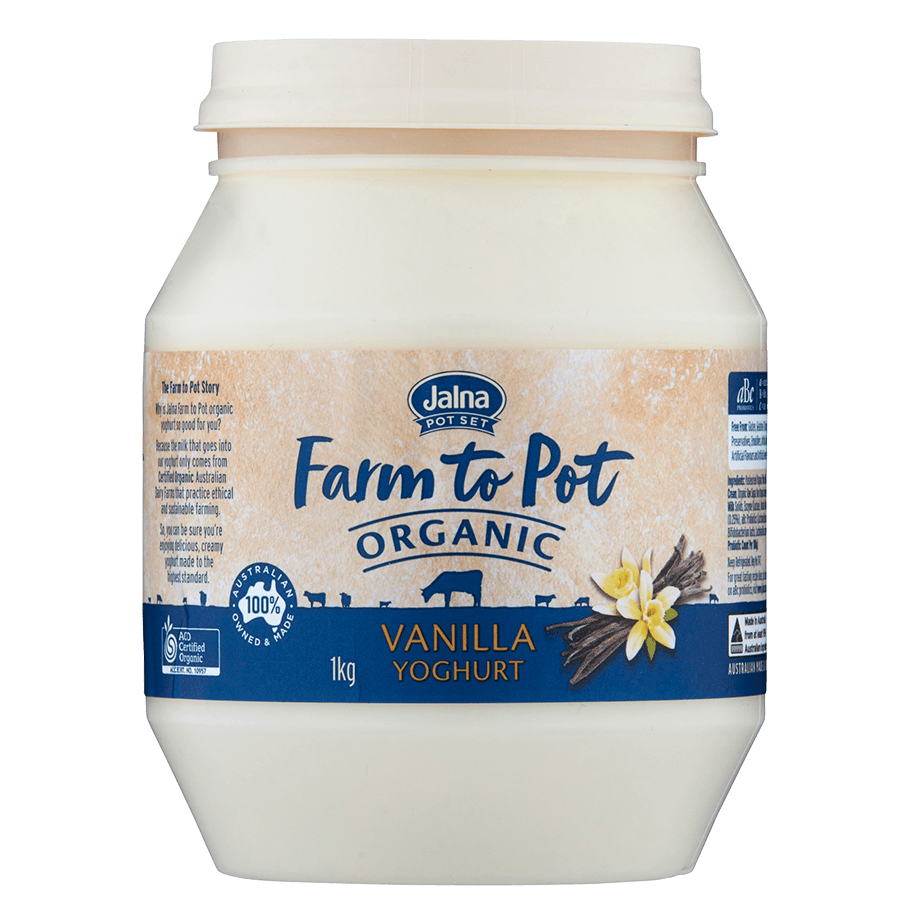 Delicious with fruit or on its own as a snack, brekky or dessert.
Just like it says on the label, we use only whole milk from Certified Organic Australian dairy farms and pour it directly into our pots to make pure organic yoghurt the natural Jalna pot set way. Sourcing from certified organic farms ensures milk is as pure as it can be, free from any nasties, like pesticides and preservatives. It's exclusively sourced from Australian dairy farms that employ ethical and sustainable farming practices. Just whole milk and all-natural cultures blended together to create the highest quality, deliciously creamy and most pure yoghurt possible – that you and your family will love.
Ingredients
Ingredients: Pasteurised Organic Whole Milk, Organic Cream, Organic Raw Sugar. Non Organic Ingredients (<5%): Milk Solids, Enzyme (Lactase), Natural Vanilla Flavour (0.25%), Live Probiotics Cultures (Lactobacillus acidophilus, Bifidobacteriumlactis, Lactobacillus casei>1 Billion Probiotic Count Per 100g).
Nutritional Information
Nutrition data average quantity per 100g
* RDI - Recommended Dietary Intake
Where To Buy
170g
1kg 
* Supermarket distribution may vary by outlet
Other products you might be interested in