Jalna
Greek Blueberry Yoghurt
Discover your favourite flavour
---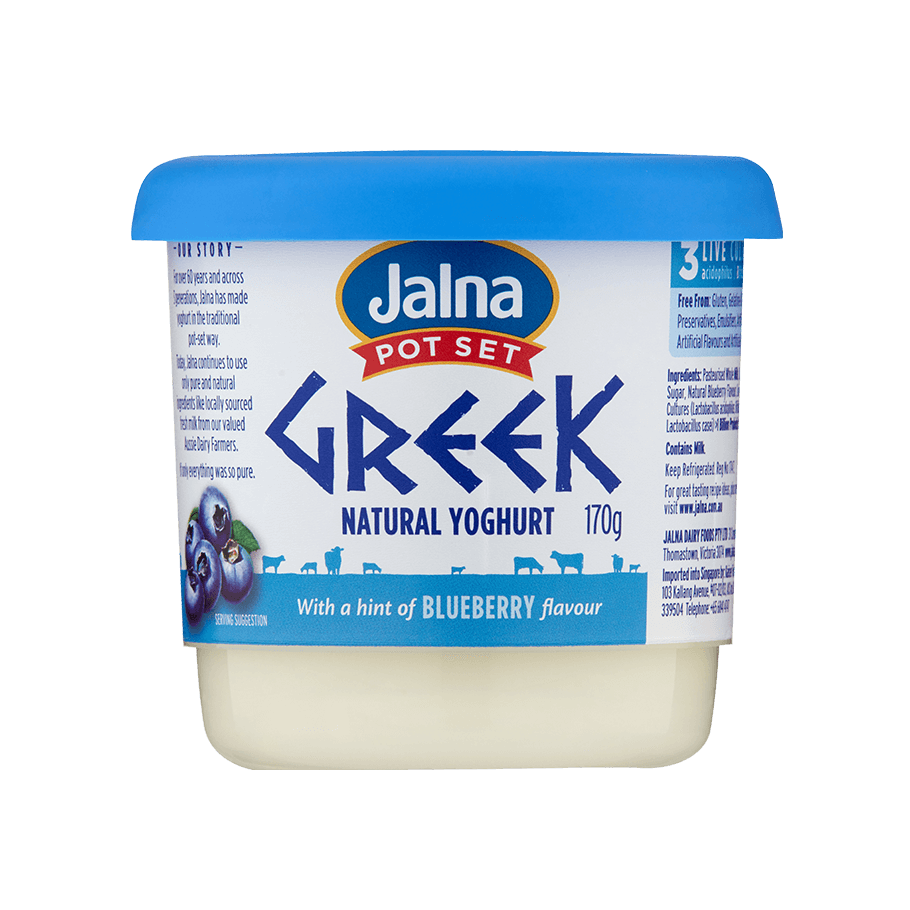 AVAILABLE SIZES: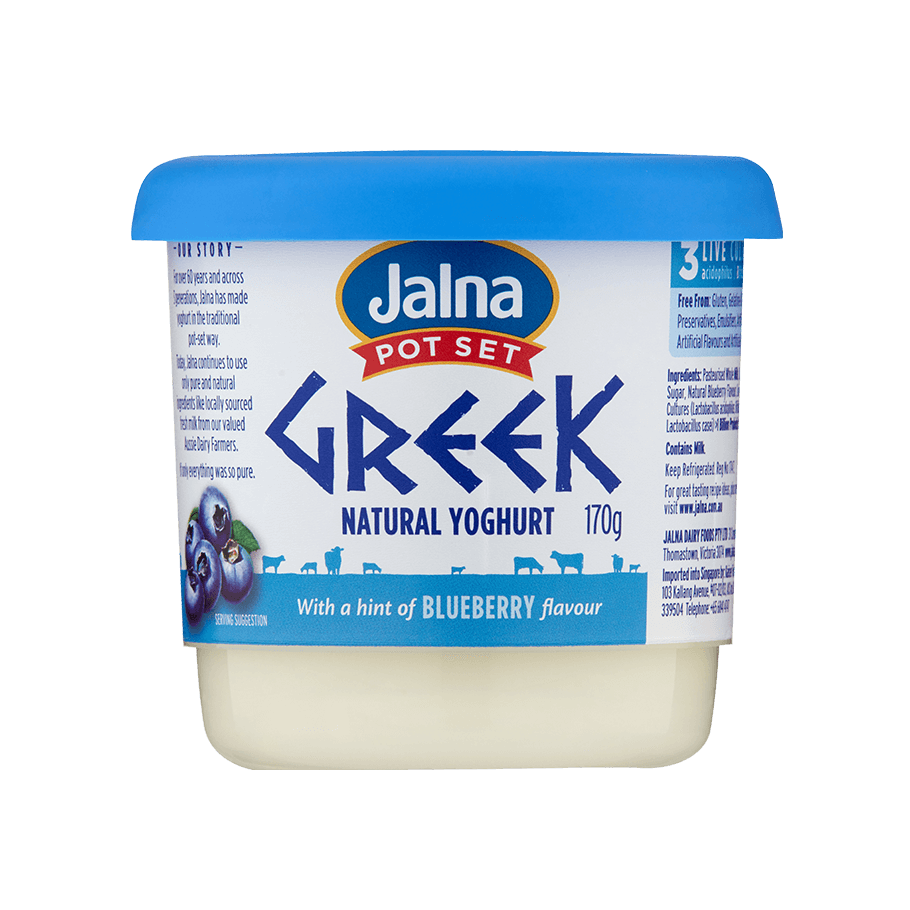 Forget the spoon and give kids fruit pieces to dip straight in and enjoy at snack time.
School playground or office, enjoy the texture and taste of our classic Greek yoghurt, with a hint of blueberry flavour. It's a bit sweet, very delicious and creamy making every pot a great snack. The smaller pot size means it's a super-convenient treat for school or work lunch boxes. Enjoy straight out of the pot or add to your favourite fruits.
Ingredients
Pasteurised Whole Milk, Cream, Sugar, Natural Blueberry Flavour (0.25)  live probiotic cultures (lactobacillus acidophilus, bifidobacterium & lactobacillus casei > one billion probiotic count per serve).
Nutritional Information
Nutrition data average quantity per 100g
* RDI - Recommended Dietary Intake
Where To Buy
170g 
Coles and Independents retailers
* Supermarket distribution may vary by outlet
Other products you might be interested in