Jalna
High Protein Yoghurt
---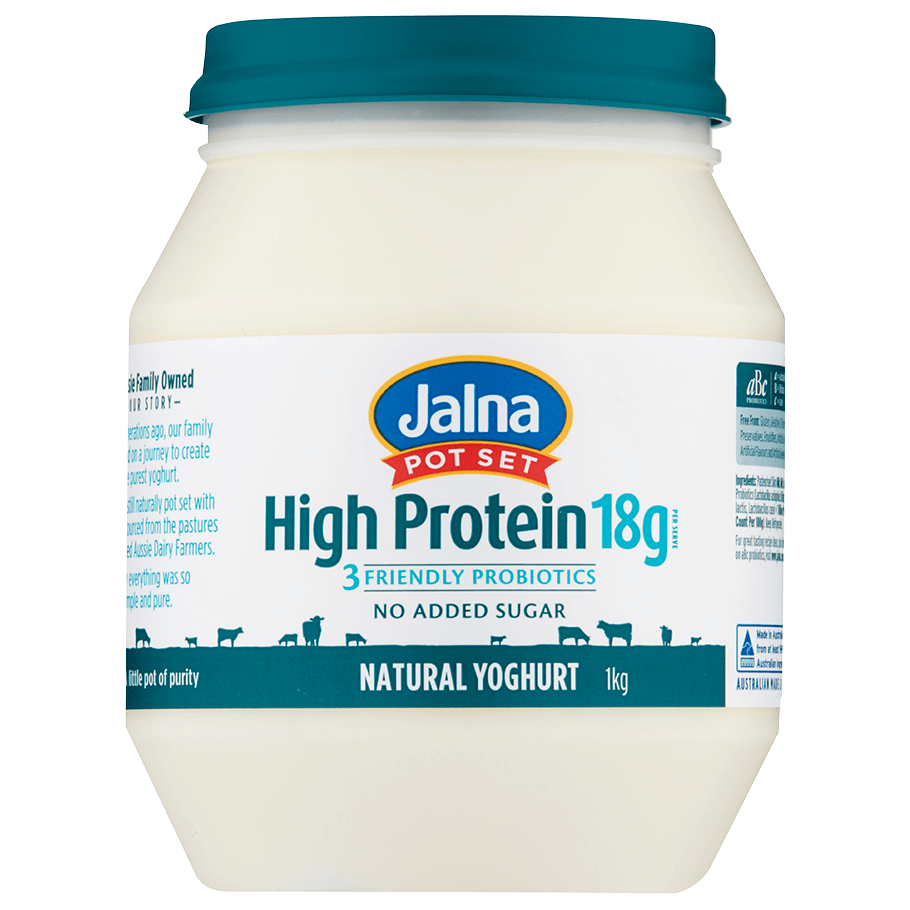 AVAILABLE SIZES: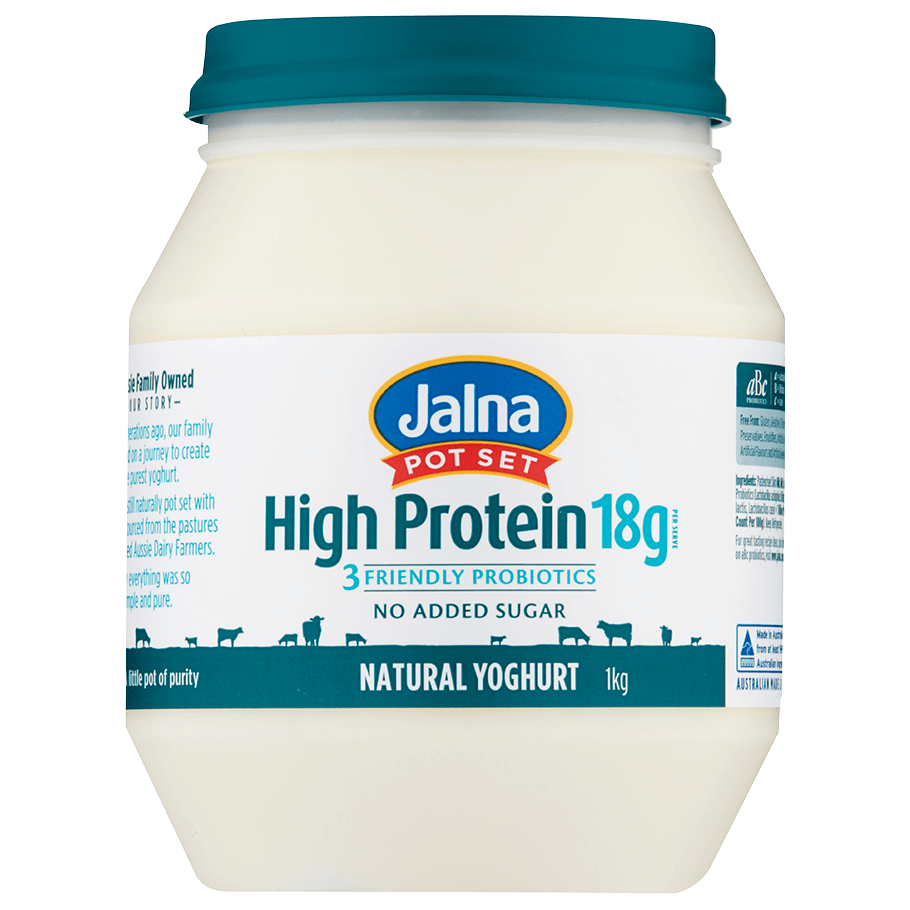 Add to a nutrient-packed smoothie with seasonal fruit for a protein pick-me-up.
A boost of protein can help power an active lifestyle. And our High Protein yoghurt is an easy way of adding extra protein into your diet in so many delicious ways. Add it to a superfood smoothie, stir though a soup or make a healthy dip.
Jalna High Protein Yoghurt is made from skim milk in the traditional pot set way, with no added sugar and a high 18 grams of protein per 200g serve. It's the delicious Jalna yoghurt taste and the perfect snack for keeping your momentum up when you're on-the-go.
Ingredients
Pasteurised skim milk, milk solids, abc probiotics (probiotics (lactobacillus acidophilus, bifidobacterium & lactobacillus casei > one billion probiotic count per serve).
Nutritional Information
Nutrition data average quantity per 100g
* RDI - Recommended Dietary Intake
Where To Buy
1kg 
* Supermarket distribution may vary by outlet
Other products you might be interested in