Jalna
Lactose Free Strawberry Yoghurt
Discover your favourite flavour
---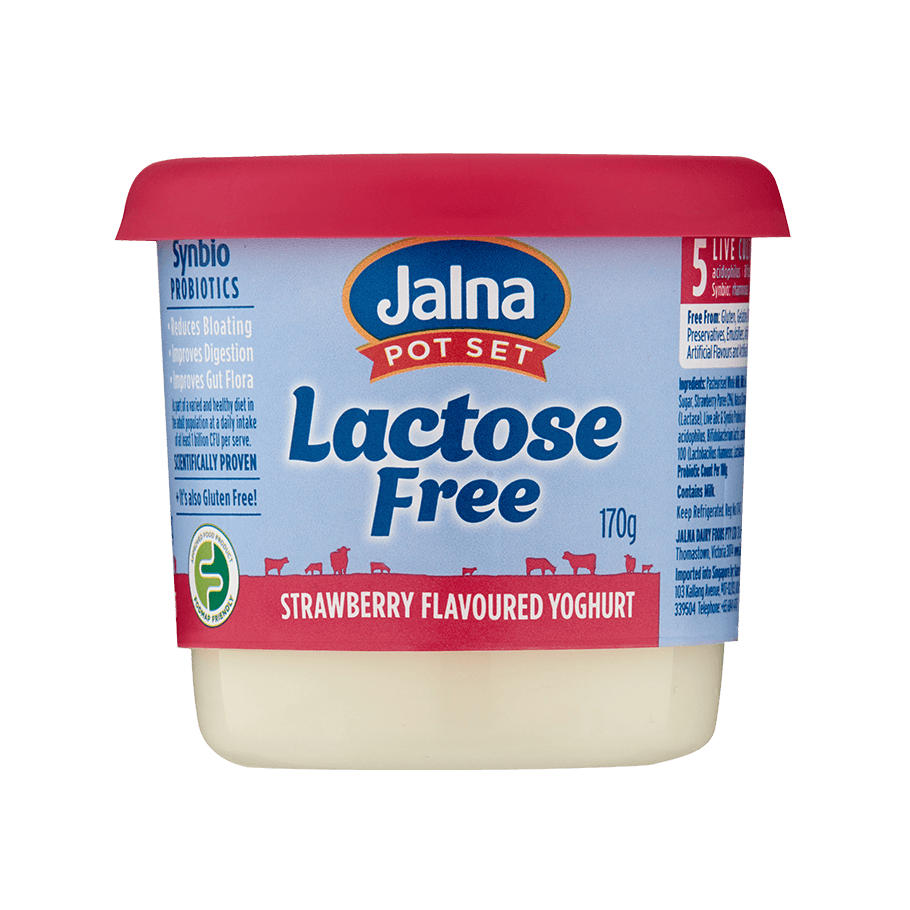 AVAILABLE SIZES: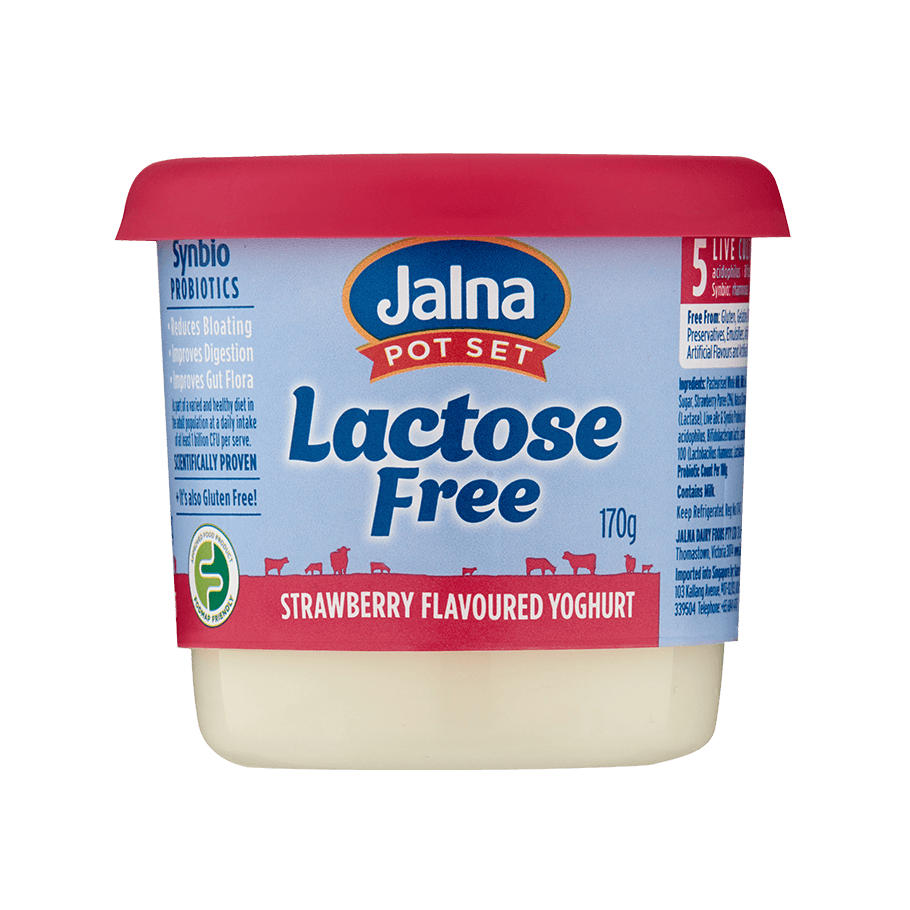 We've added natural strawberry puree to our Lactose Free yoghurt, to make a creamy, delicious yoghurt the whole family will enjoy. It's made the traditional pot set way with all-natural ingredients, just no lactose. And that can benefit not only people with intolerances, but everybody. Reducing lactose in your diet can improve your body's absorption of other nutrients.
Enjoy all of the Jalna dairy goodness and probiotic benefits in a scrumptious yoghurt, perfect for lactose sensitive tummies.
Lactose-free
Gluten-free
Source of calcium
Live probiotic cultures plus new Synbio
Low GI-18
No artificial sweeteners
No gelatine
No preservatives
No colours
Low sodium
Ingredients
Pasteurised whole milk, milk solids, sugar, Strawberry Puree (3%), natural strawberry flavour (0.4%), enzyme (lactase) live probiotic cultures (lactobacillus acidophilus, bifidobacterium & lactobacillus casei). Synbio – lactobacillus rhamnosus, lactobacillus paracasei > one billion probiotic count per serve). Synbio 100® has been scientifically shown to reduce bloating, improve digestion and boost the number of beneficial probiotic bacteria in the gut.
Nutritional Information
Nutrition data average quantity per 100g
Carbohydrate Galactose
3.5
* RDI - Recommended Dietary Intake
Where To Buy
170g
* Supermarket distribution may vary by outlet
Other products you might be interested in