Jalna
Premium Natural Yoghurt
Discover your favourite flavour
---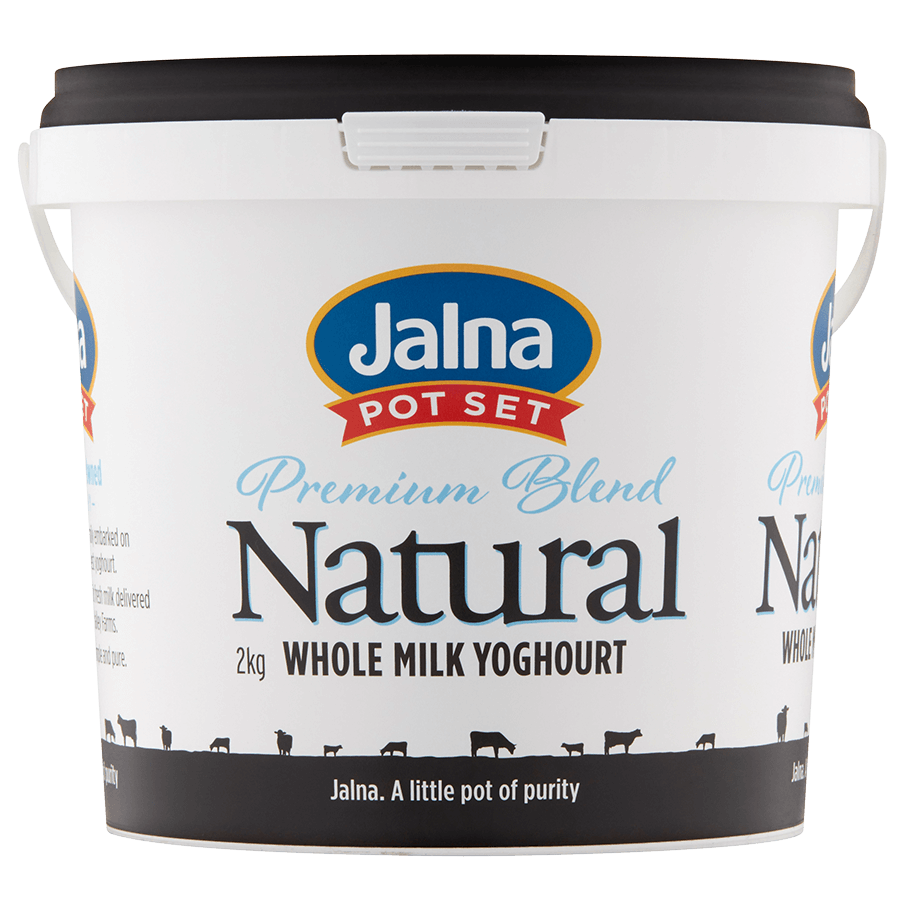 AVAILABLE SIZES: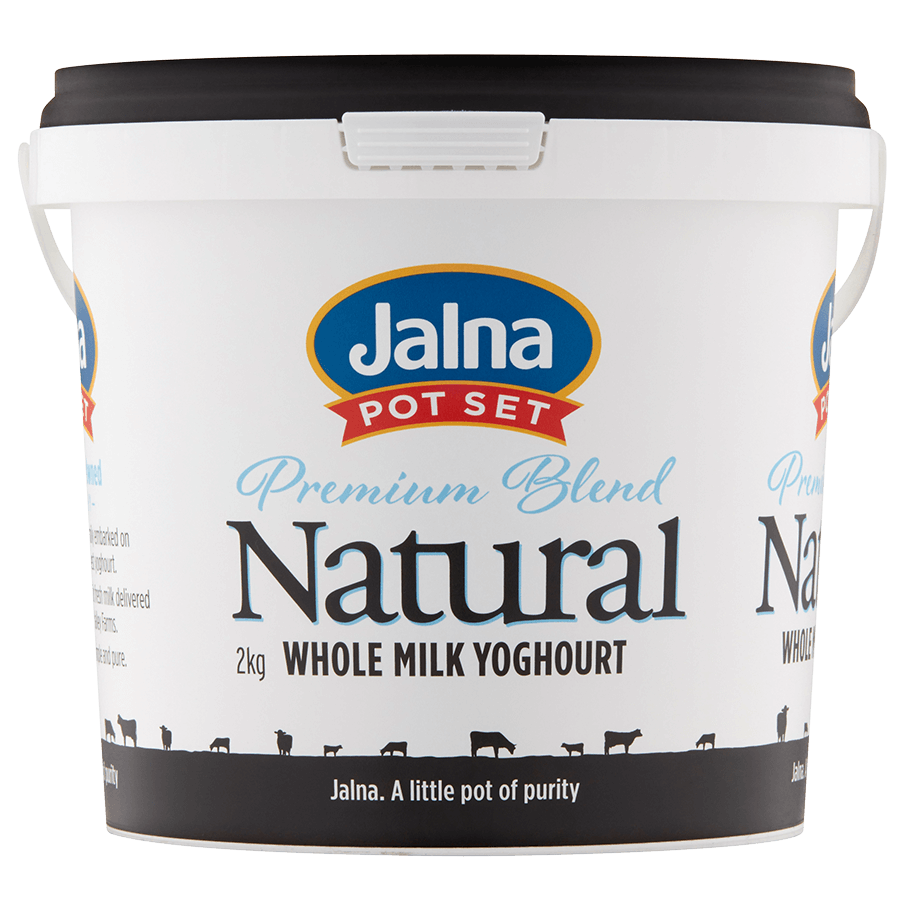 Add chopped mint, coriander, a squeeze of lime juice and fresh ginger for really really good Raita.
Premium Blend Creamy Yoghurt is a unique yoghurt, that will appeal to gourmet food lovers. Pot set perfection, this yoghurt is thick and creamy, with a well-balanced tartness typical of natural yoghurt and a clean, rich finish. Perfect in so many recipes, or scrumptious on its own.
Source of protein
Source of calcium
Abc probiotics
Low GI-12
Gluten-free
No cane sugar
No artificial sweeteners
No gelatine
No preservatives
Low sodium
No colours
Ingredients
Pasteurised whole milk, milk solids and abc probiotics (lactobacillus acidophilus, bifidobacterium & lactobacillus casei > one billion probiotic count per serve).
Nutritional Information
Nutrition data average quantity per 100g
* RDI - Recommended Dietary Intake
Where To Buy
2kg
* Supermarket distribution may vary by outlet
Other products you might be interested in