Jalna
Lunch
Yoghurt Braised Pork Tostada
20 minutes
Preparation Time
1 hour 30 minutes
Cooking Time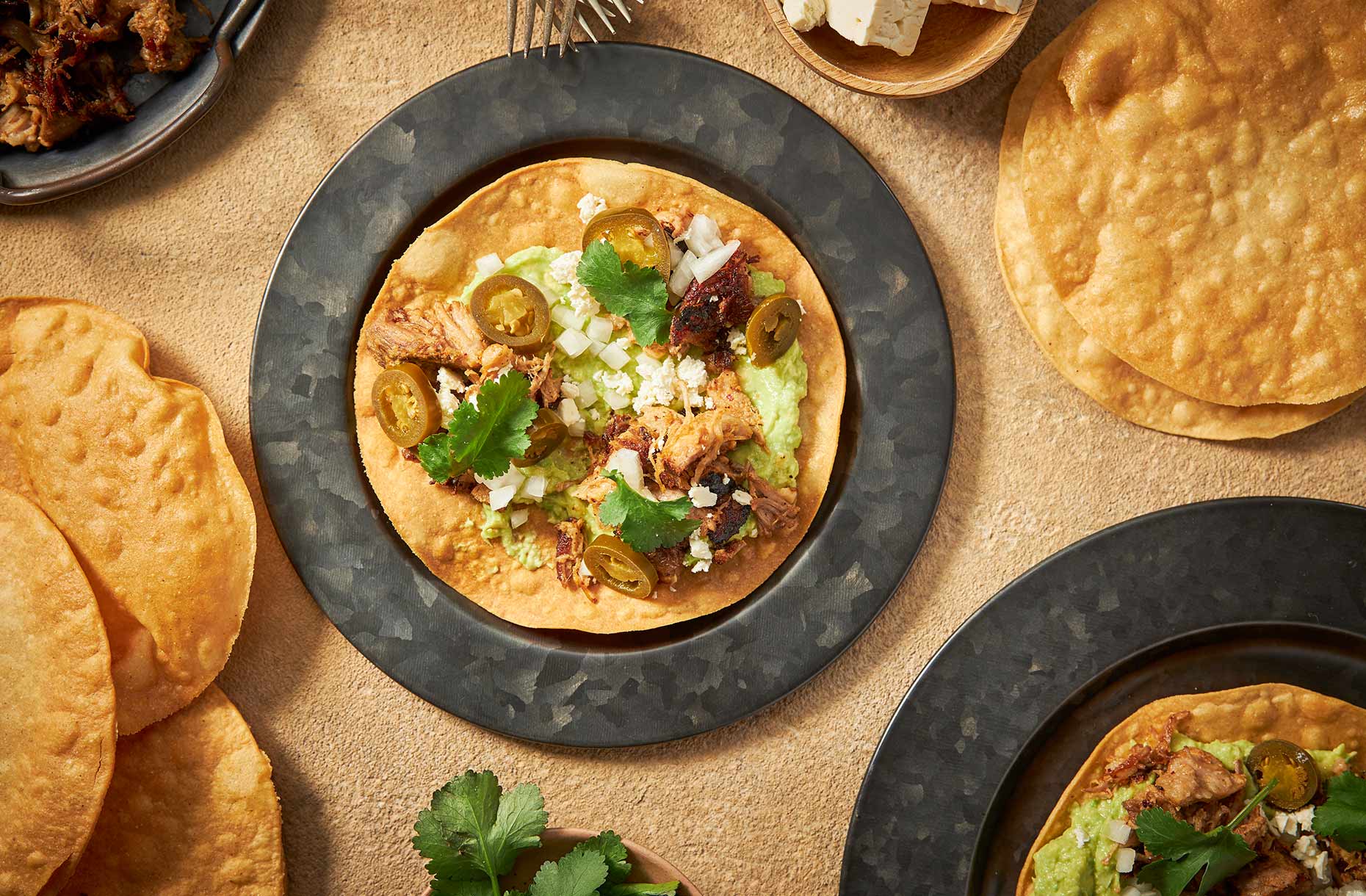 Ingredients
5oog pork shoulder, large dice
1 cup Jalna Greek yoghurt
5 garlic cloves crushed
2 tbs apple cider vinegar
1 tbs smoked paprika
1 tbs cumin powder
1 tsp chilli flakes
2 avocados
1 lime
1 garlic clove, grated
salt
1 onion, diced
½ bunch coriander
pickled jalapenos
100 g mild feta crumbled
8 corn tortillas, fried in oil into crisp
Method
In a large oven tray combine the pork, yoghurt, vinegar, garlic and spices with a pinch of salt. Massage the ingredients into the pork to marinate. Cover with foil and place into a 160deg c oven, cook for 1.5-2 hours until the meat is falling apart tender.
Remove from the oven and allow to rest for 10 minutes. Place into a hot skillet over high heat with a drizzle of extra virgin olive oil. Pull apart with forks into bite sized pieces.
In a bowl, using a whisk mash the avocado, ½ lime juice and salt together into a chunky paste.
Spread the toasted tostada with avocado. Top with the pork then garnish with onion, coriander, jalapeno and feta cheese.