Jalna
BioDynamic Organic Natural Yoghurt
Discover your favourite flavour
---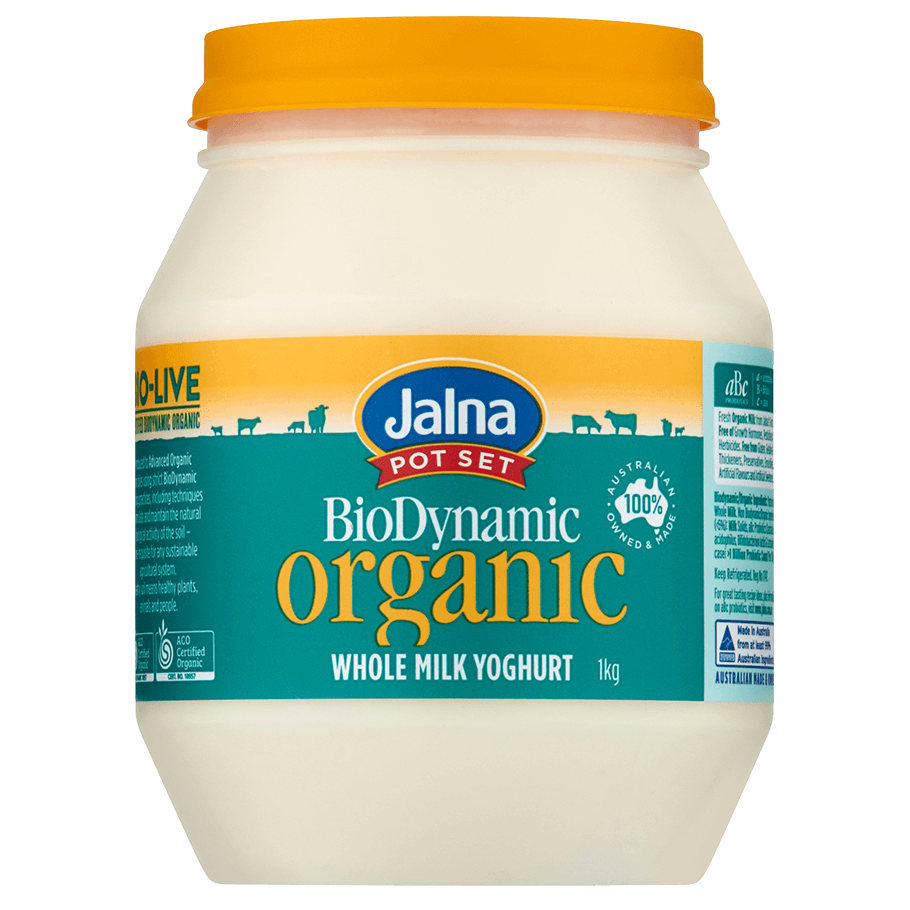 AVAILABLE SIZES: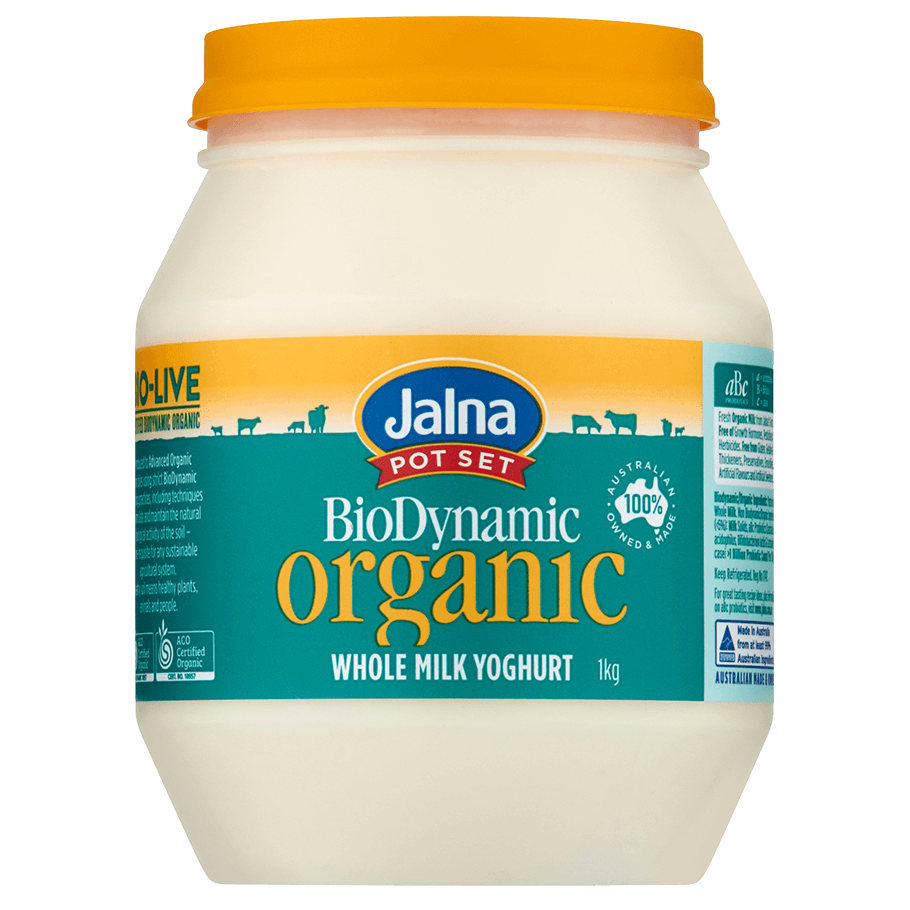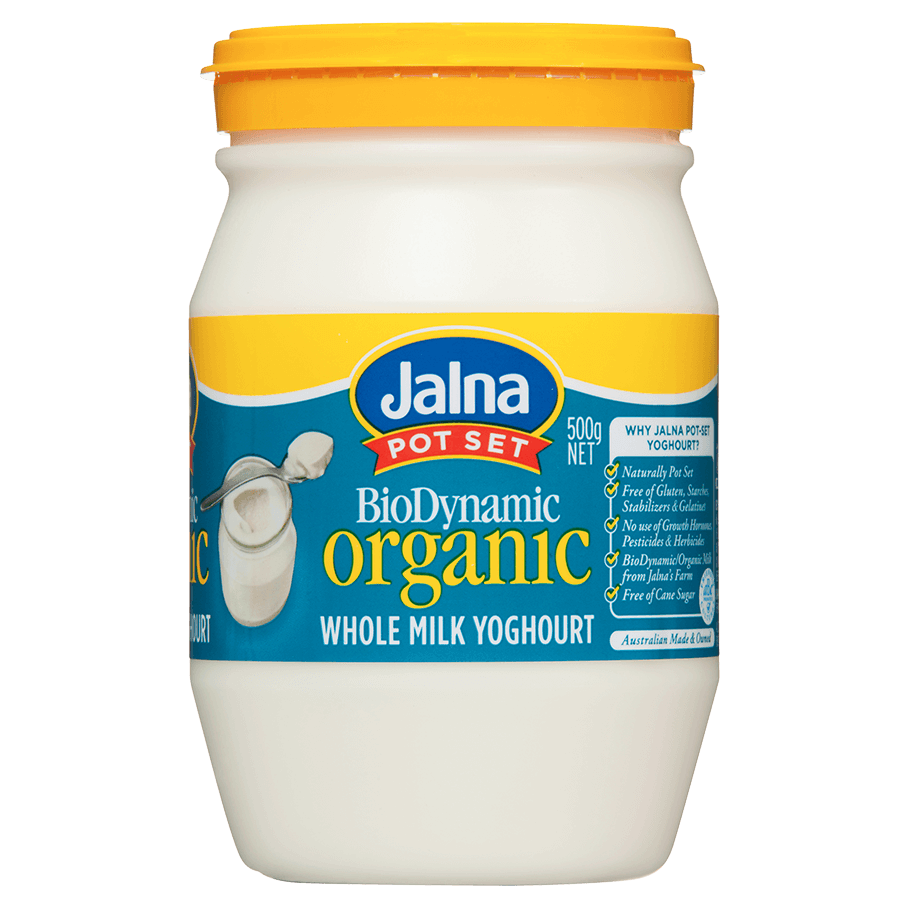 A drizzle of honey over chilled yoghurt is a divine combination.
Yum. This delicious yoghurt is made from organic whole milk from the Jalna BioDynamic Organic farm. Biodynamic foods are produced according to advanced organic principles, including techniques to stimulate and maintain the natural biological activity of the soil – a pre-requisite for any sustainable agricultural system. Healthy soil means healthy plants, animals and people.
Jalna BioDynamic Organic Yoghurt has the traditional creamy taste of pure pot set yoghurt.
Ingredients
Pasteurised whole milk, non-biodynamic/organic ingredients (<5%), milk solids and live probiotics cultures (lactobacillus acidophilus, bifidobacterium & lactobacillus casei > one billion probiotic count per serve).
Nutritional Information
Nutrition data average quantity per 100g
* RDI - Recommended Dietary Intake
Where To Buy
170g
500g
1kg 
Independents (excluding WA)
* Supermarket distribution may vary by outlet