Jalna
Fat Free Natural Yoghurt
---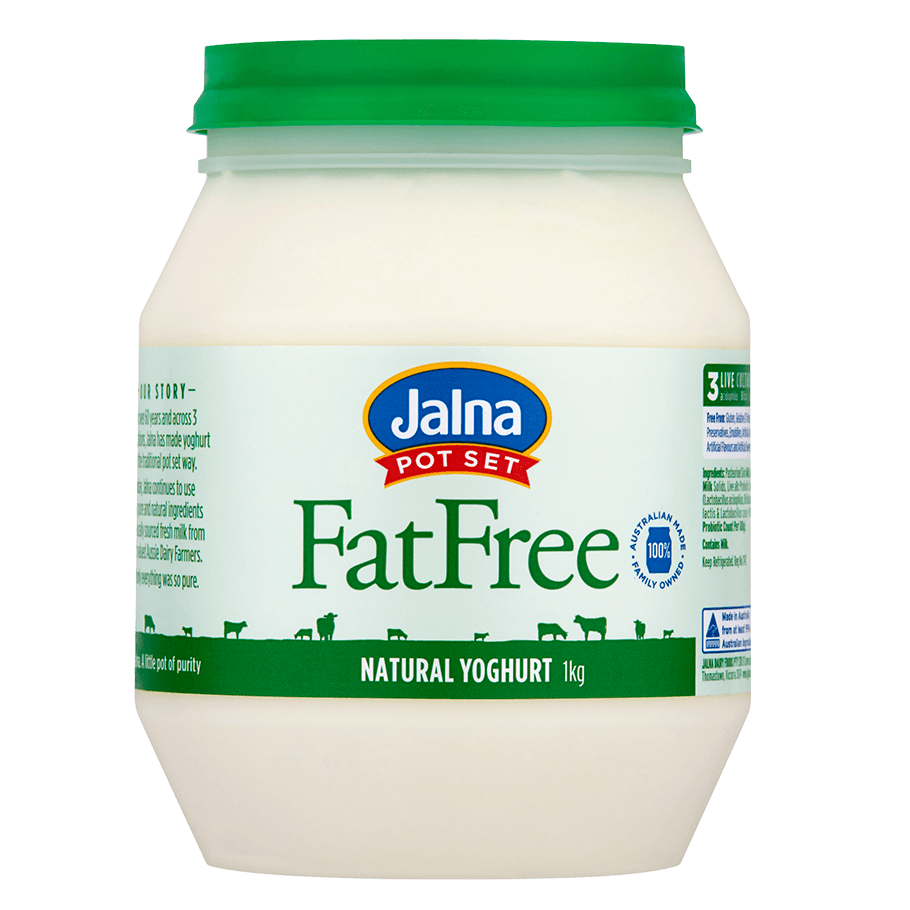 AVAILABLE SIZES: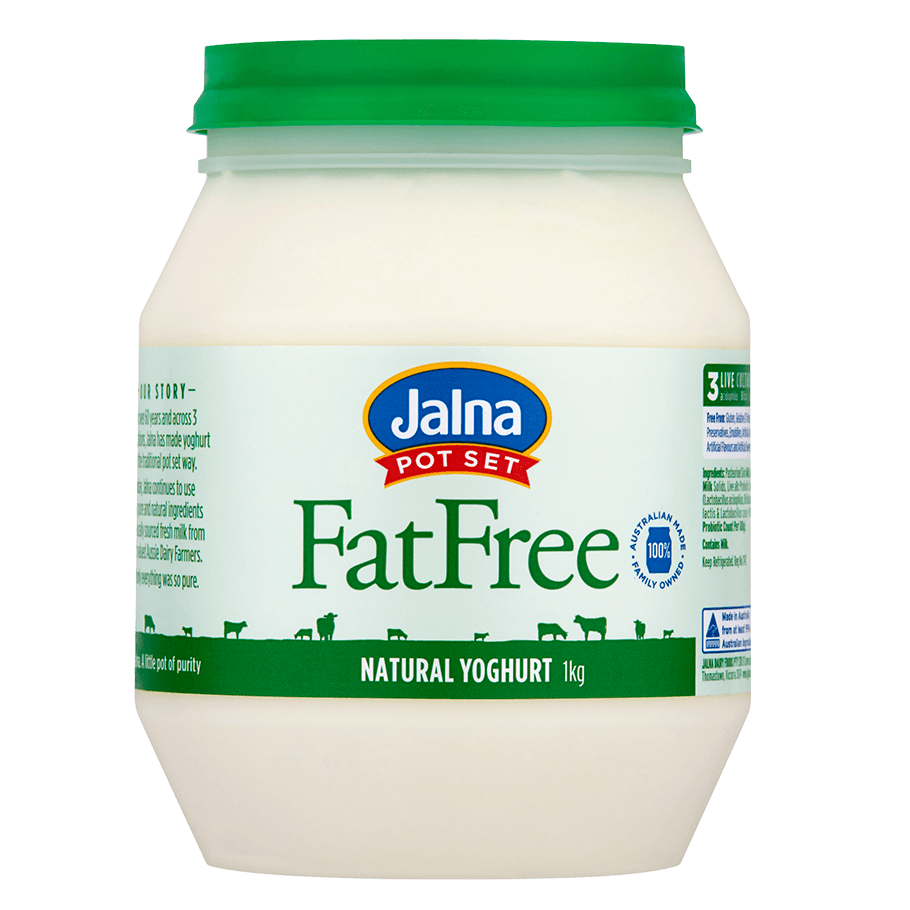 All the thick, creamy goodness of Jalna yoghurt, but without the fat. If you're looking for a tasty and nutritious natural yoghurt but like to watch your fat intake, this traditional pot set yoghurt is made for you. You'll love the smooth texture, tangy taste and the guilt-free pleasure of adding an extra dollop.
Fat-free
Source of protein
Source of calcium
Live probiotic cultures
Low GI-19
Gluten-free
No artificial sweeteners
No gelatine
No preservatives
No colours
Low sodium
Ingredients
Pasteurised skim milk, non-fat milk solids, live probiotic cultures (lactobacillus acidophilus, bifidobacterium & lactobacillus casei > one billion probiotic count per serve).
Nutritional Information
Nutrition data average quantity per 100g
* RDI - Recommended Dietary Intake
Where To Buy
1kg
Independents (excluding WA)
* Supermarket distribution may vary by outlet
Other products you might be interested in