Jalna
Breakfast
Blackberry and lemon yoghurt fool
10 minutes
Preparation Time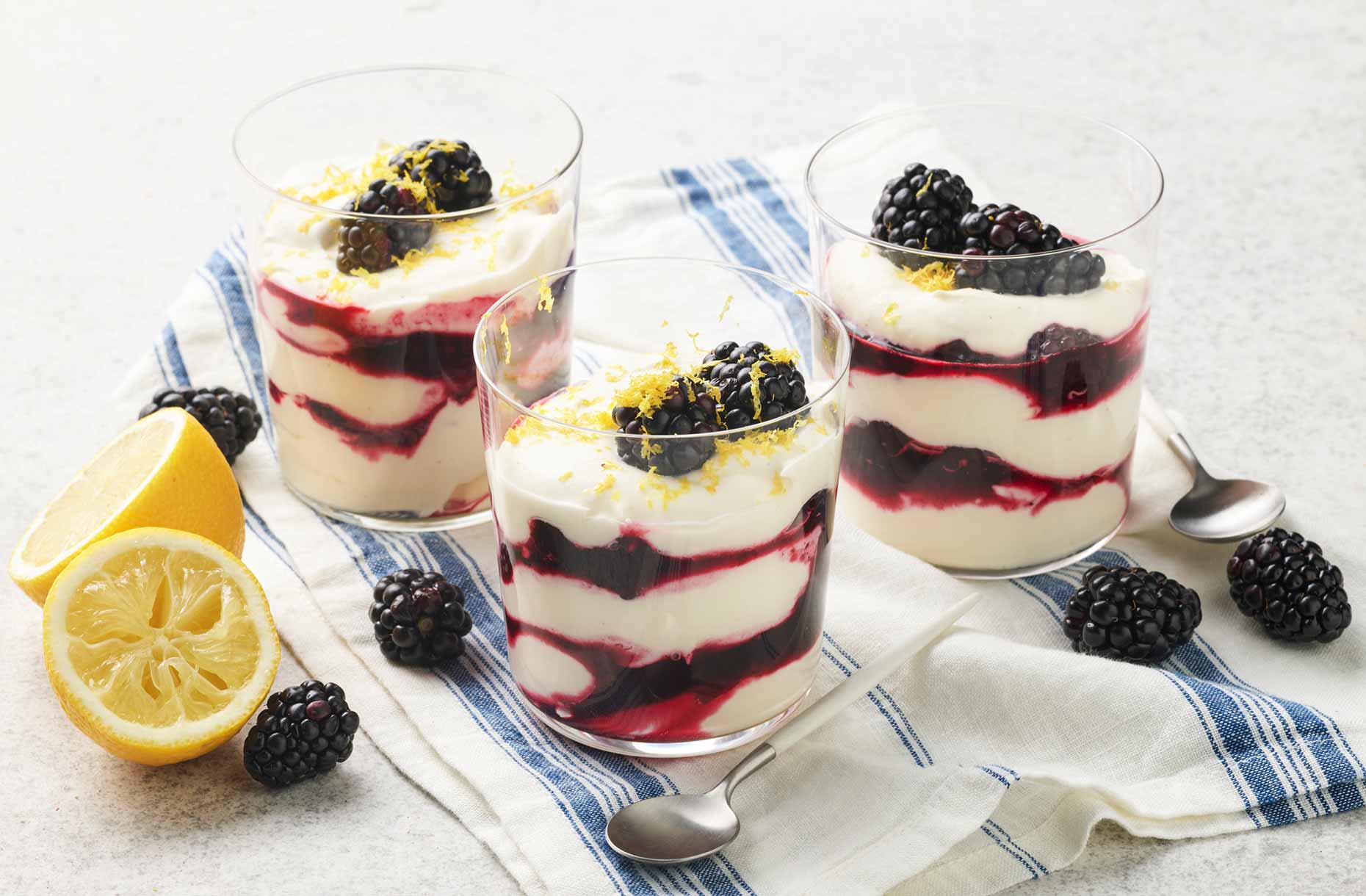 Ingredients
250g blackberries, plus extra to garnish
¼ cup caster sugar
Juice and zest of 2 lemons
2 cups Jalna Greek+ Natural Yoghurt
1 cup whipped cream
3 Tbsp icing sugar
1 tsp vanilla paste
Method
Place berries in a small pot over medium heat with sugar and juice from one lemon.
Cook for a few minutes until combined.
Remove pot from heat and set aside.
In a medium bowl, whisk Jalna Greek+ Natural Yoghurt, cream, icing sugar, vanilla and juice and zest from the second lemon.
Layer the yoghurt and blackberries in glasses.
Garnish with fresh blackberries and extra lemon zest.