Jalna
Breakfast
Chai Turmeric Breakfast Bowl
20 minutes
Preparation Time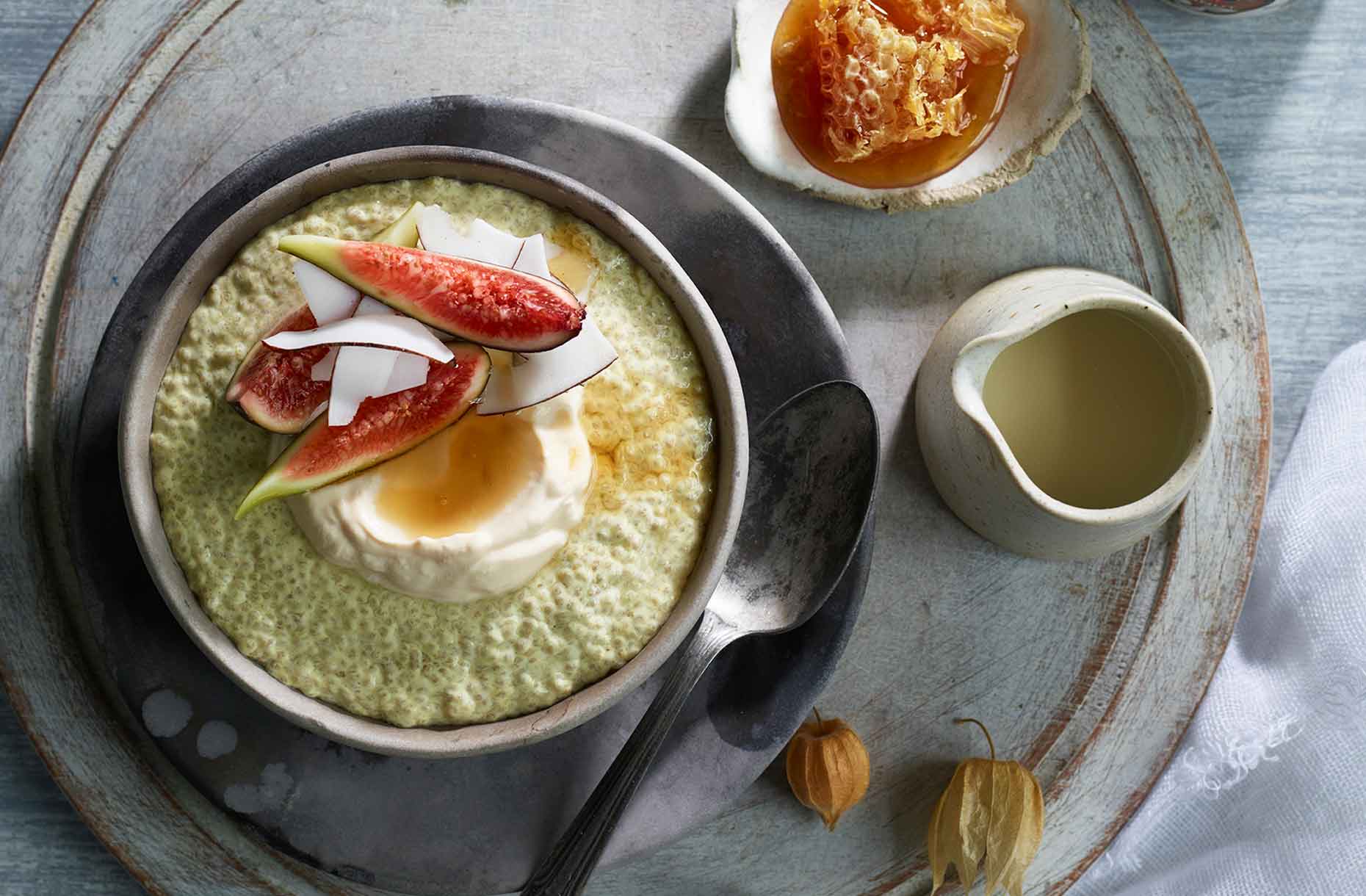 Ingredients
3 tablespoons chai tea
1 cup (250g) Jalna Biodynamic Organic or Farm to Pot Honey yoghurt, plus extra to serve
1 1/2 cups (375ml) unsweetened rice or almond milk, plus extra to serve
3 tablespoons honey or rice malt syrup
1 teaspoon lemon juice, or to taste
1/2 teaspoon ground turmeric
1/2 cup (100g) (white) chia seeds
Figs, shaved fresh coconut, extra honey (optional), to garnish
Method
Please note this recipe requires overnight refrigeration

Place the tea into a mug and add 1/2 cup boiling water. Leave 2-3 minutes to brew then strain the liquid into a medium bowl, discarding the solids.
Add the yoghurt, milk, honey, lemon juice, turmeric and chia seeds, mix to combine and refrigerate overnight.
In the morning stir in extra yoghourt and/or milk if a thinner consistency is preferred. Divide between bowls and top with Jalna yoghurt, figs, fresh coconut and honey (optional) to taste.

Note:

Substitute rice milk with coconut water. Toasted pepitas & sunflower seeds, cacoa nibs, pistachios, pomegranate seeds, raspberries and edible flowers could also be used as optional garnishes.