Jalna
Breakfast
Grilled Stone Fruit with Almond and Maple Yoghurt
10mins +3-12 hours hanging yoghurt
Preparation Time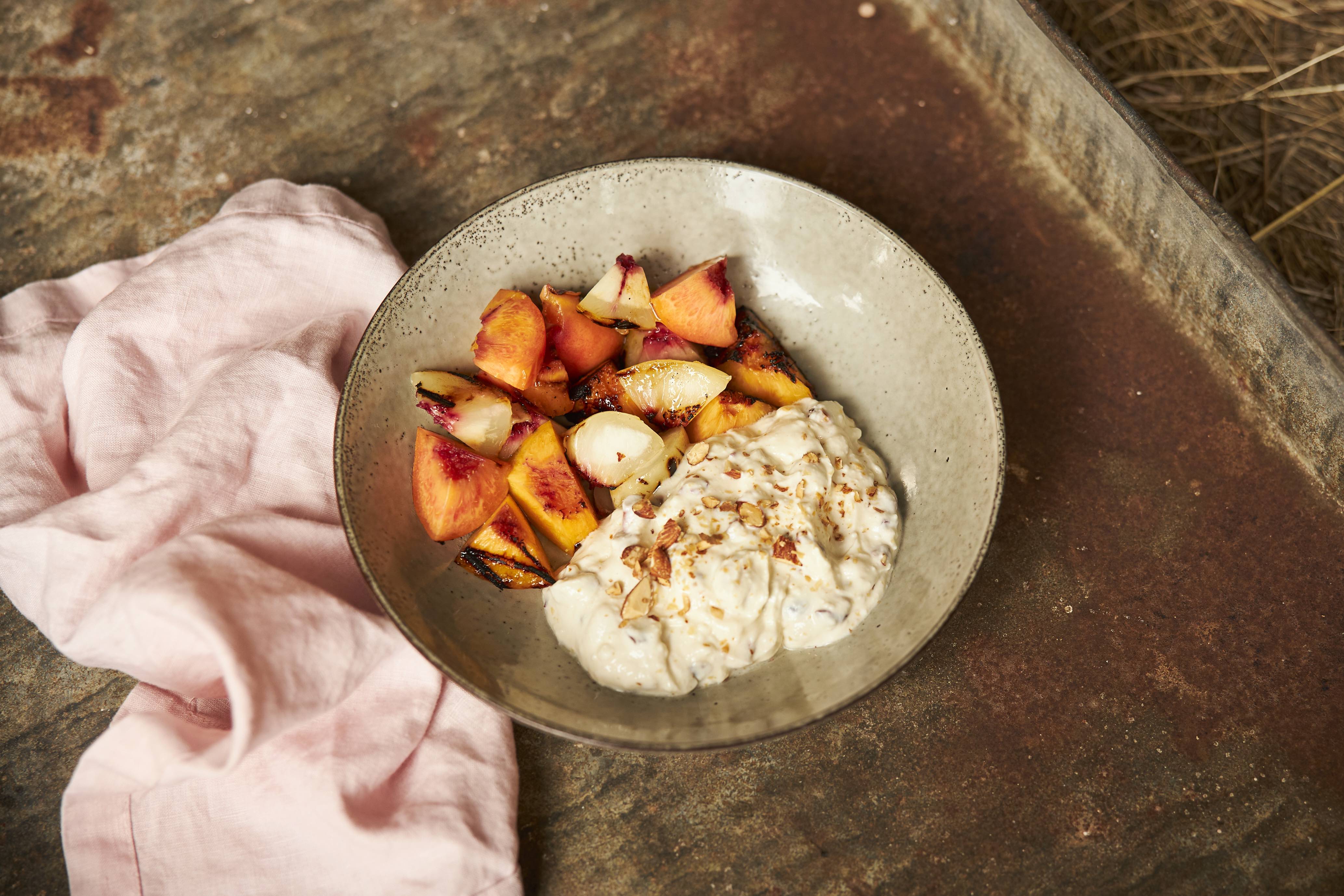 Ingredients
2 cups Jalna Sweet and Creamy Greek Yoghurt, hung to thicken
½ cup chopped almonds, plus extra to garnish
2tbs maple syrup
1tbs dried cranberries, chopped
2 yellow peaches, halved stone removed
2 white peaches, halved stone removed
3 nectarines, halved stone removed
2tbs caster sugar
Extra Virgin Olive Oil
Method
Place the yoghurt into a sieve over a bowl lined with cheese cloth. Leave in the fridge to hang for a minimum of 3 hours. This will thicken the yoghurt.
Drizzle the fruit with extra virgin olive oil and sprinkle with sugar, mix together. Place the fruit onto the grill and cook until charred and softened. Once cooked allow to cool slightly then cut into chunks.
Combine the yoghurt, almonds, maple and cranberries on a bowl, mix together.
Serve the grilled fruit in a bowl then top with the almond and maple yoghurt. Sprinkle over extra almonds to finish.