Jalna
Breakfast
Wholesome Porridge
25 minutes
Preparation Time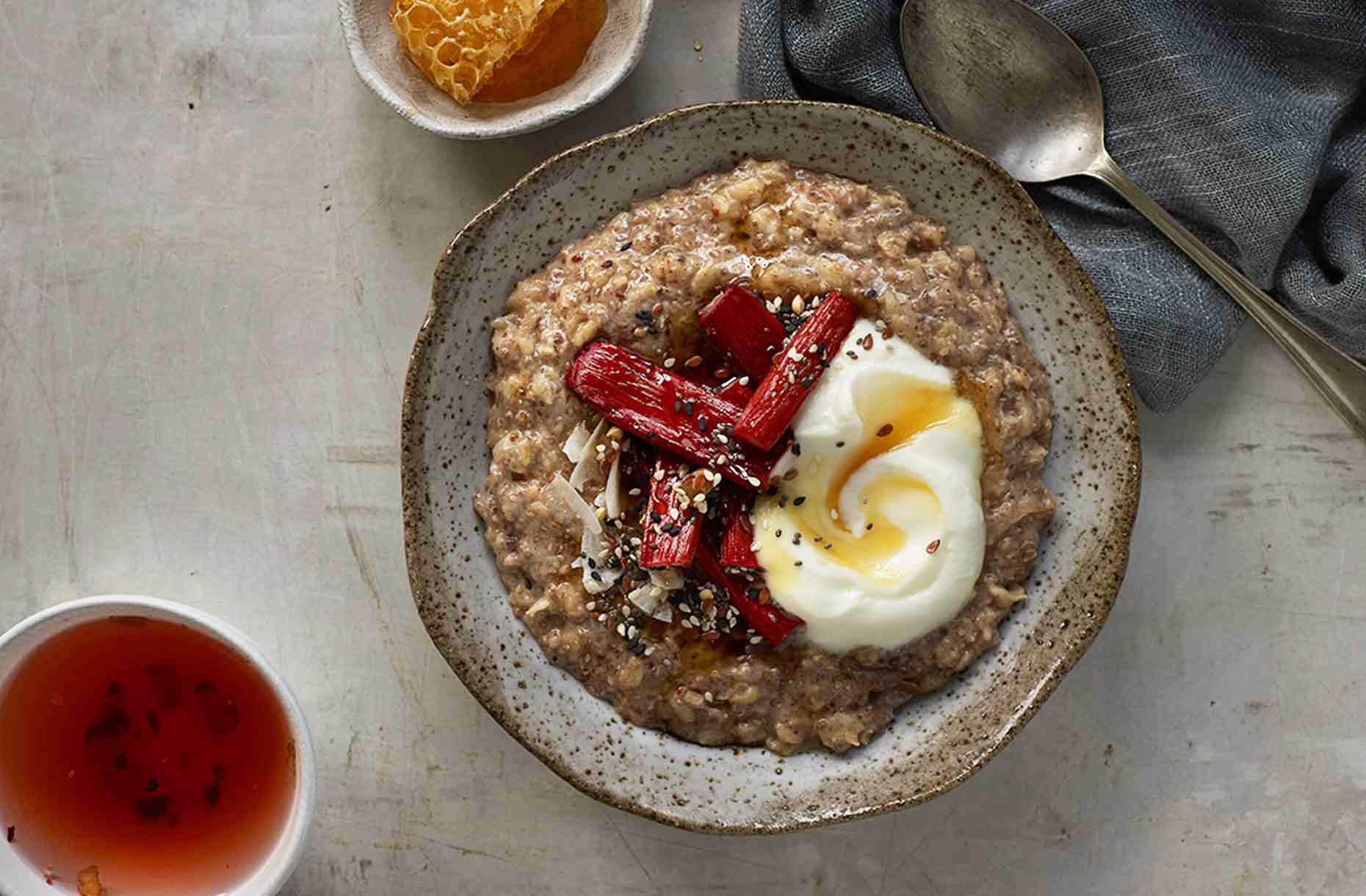 Ingredients
3 tablespoons chia seeds
½ cup oats or oatmeal
3/4 cup apple juice
4 dates roughly chopped
2 tablespoons LSA
½ tsp ground cinnamon
¼ tsp freshly ground nutmeg
1 cup of coconut milk or any milk of your choice
1 tsp vanilla extract or 1 vanilla bean seeds scraped
1 apple grated
½ cup Jalna Sweet & Creamy Greek Coconut Yoghurt (or Greek Natural)
For the Rhubarb
4 sticks of rhubarb cut into 4cm pieces
Sprinkle of raw sugar to taste
To garnish
1 cup Jalna Sweet & Creamy Greek Coconut Yoghurt (or Greek Natural)
Coconut flakes
Superfood seed sprinkle (chia seeds, flaxseeds, sesame seeds etc)
Honey to taste (optional)
Method
Soak the chia seeds & oats with the apple juice & chopped dates. Allow to sit for 10 minutes, while you get all your other ingredients together.
Place the rhubarb on a lined baking tray. Sprinkle with sugar & bake for 10-15 minutes.
In a pot combine the LSA, spices, milk, vanilla & grated apple.
Add the soaked chia & oat mix.
Place the pot on a medium heat. Cook stirring frequently, for approx. 15-20 minutes. Lastly stir through the Jalna coconut Sweet & Creamy yoghurt.
Serve into bowls. Top with rhubarb, dollop generously with Jalna yoghurt, honey (optional), & sprinkle with seed mix.