Jalna
Desserts
Black Sticky Rice with Fresh Papaya
3 hours (or overnight for best result)
Preparation Time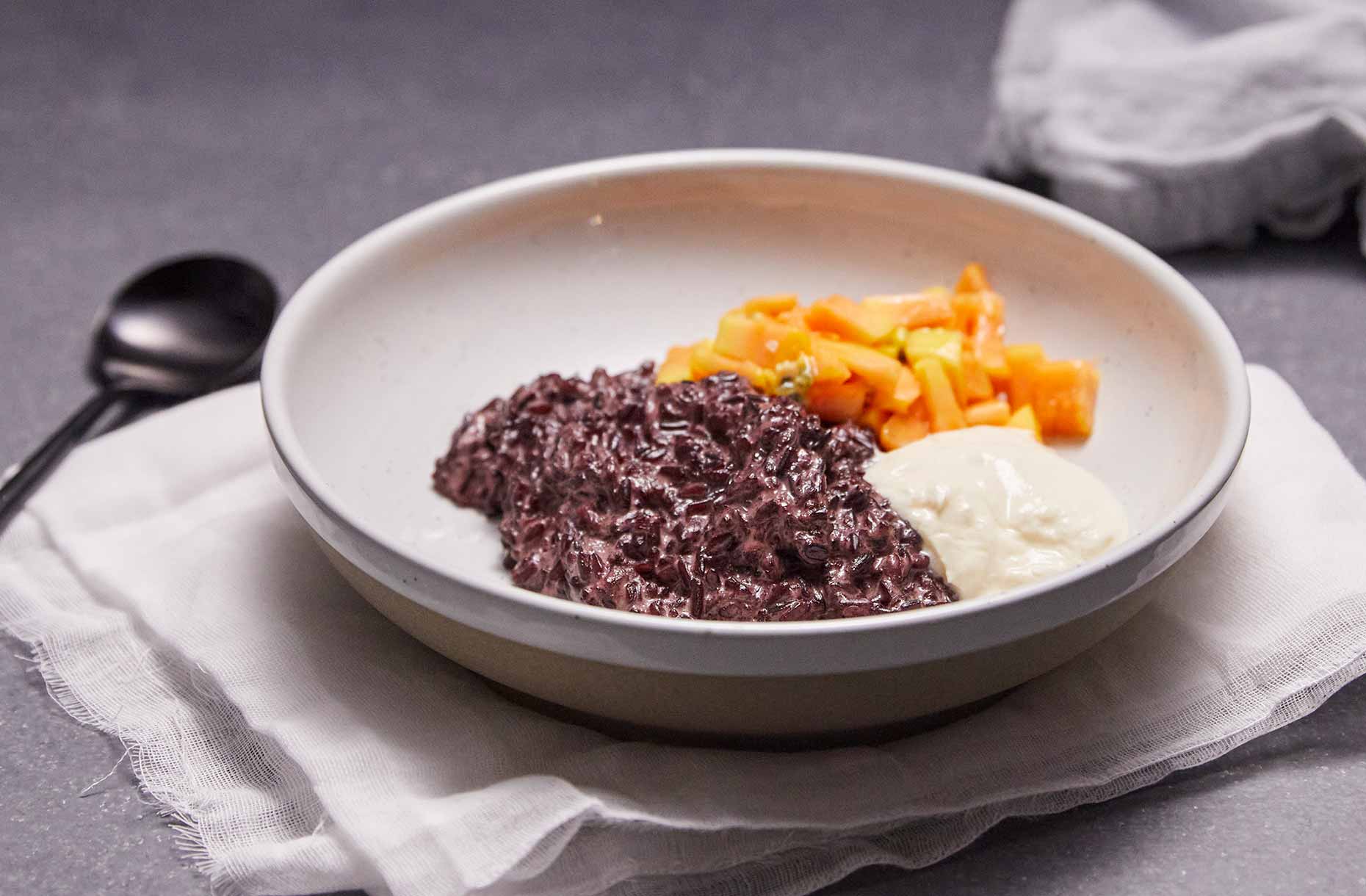 Ingredients
4 cups black glutinous rice, soaked for 3 hours (or overnight for best result)
¼ cup palm sugar, shaved
1 pinch sea salt
1¼ cup Jalna sweet and creamy Greek yoghurt (reserve ¼ cup for garnish)
1 ripe papaya
3 ripe passion fruits
Method
Soak the rice for 3 hours in cold water (or overnight for best results). Drain and rinse the rice 2 times or until water runs clear.
Transfer the rice into a small heavy based saucepan. Add cold water to a level of 1 inch above the rice then bring this to the boil. Reduce heat and place the lid on the pot and cook on a low heat for 20 minutes.
While the rice is cooking, peel and slice your papaya into bite size pieces. Scoop out the passion fruit pulp out of the passion fruits and mix in with the papaya. Set aside for serving.
Check the rice, mostly all the water should be evaporated by now. Remove from the heat and rest for 5 minutes.
Scrape the rice into a medium mixing bowl and fold in the yoghurt, palm sugar and salt with a wooden spoon or spatula until all ingredients are dissolved into the rice (be careful not to mash the rice). It should taste nutty and sweet, with a small undertone of saltiness.
To serve, spoon 1 serve of rice into the centre of a serving bowl. Arrange the papaya and passionfruit on top of the rice and serve with a large dollop of the remaining yoghurt. Eat while warm.