Jalna
Desserts
Delicious Chia Crepes
35 minutes
Preparation Time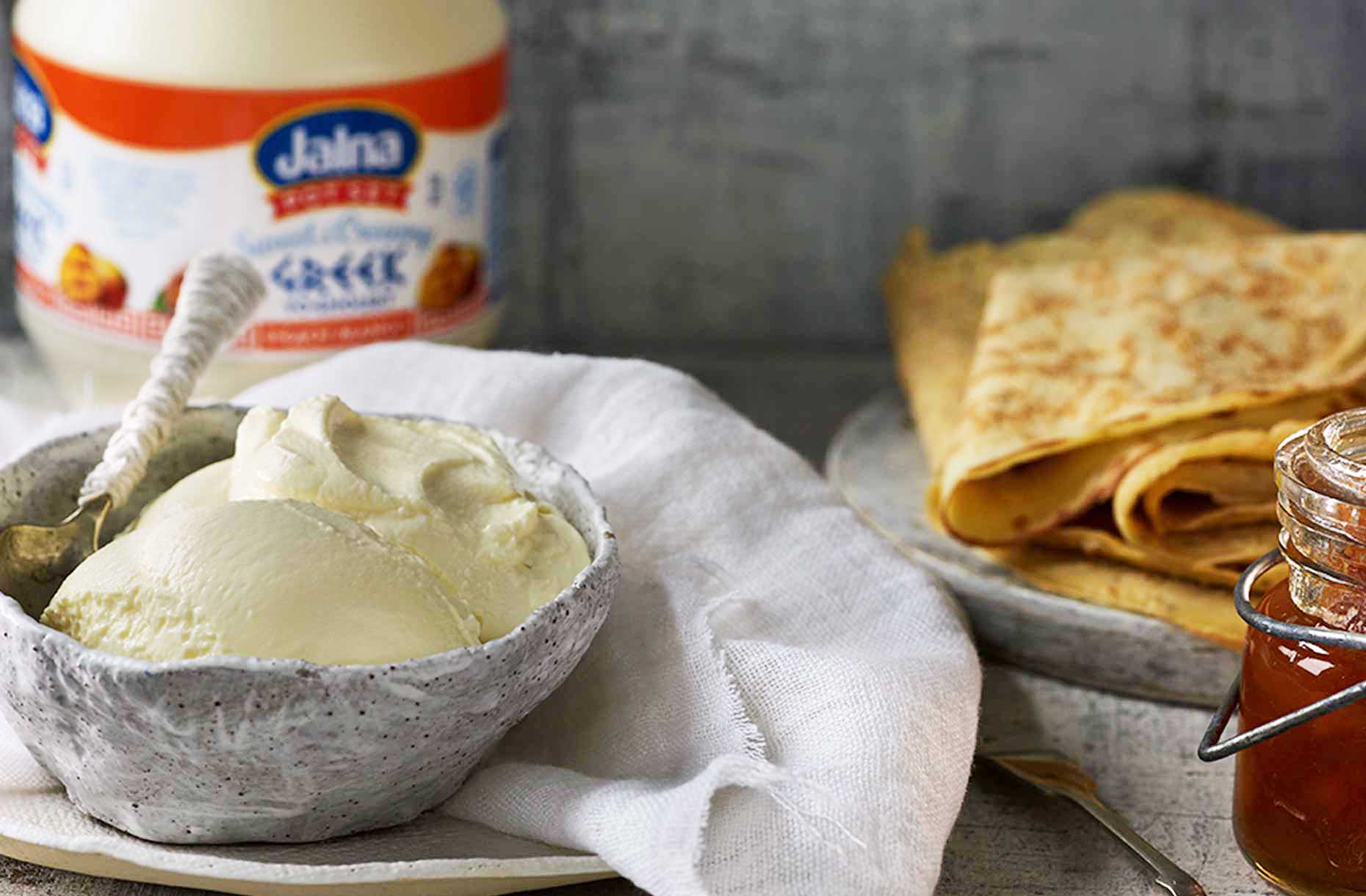 Ingredients
1 cup plain flour
1 teaspoon coconut sugar or raw sugar
240ml milk of your choice
2 eggs
¼ cup Jalna yoghurt
2 teaspoons chia seeds
Pinch of salt
Method
Place all ingredients in a food processor. Blend till smooth. Set aside to rest 30 minutes at room temperature.
Heat a non stick pan medium-high heat.
Pour mix into hot pan, to cover base, tilting pan to cover thinly.
Cook crepe for about 1 minute. Flip with a spatula. Cook for another minute or until golden.
Repeat with remaining mixture.
Serve crepes with yoghurt & compote.

Note:

Serve with Jalna Sweet & Creamy Greek yoghurt, with fresh fruit or a fruit compote of your choice.