Jalna
Desserts
Greek Yoghurt Scones
20 minutes
Preparation Time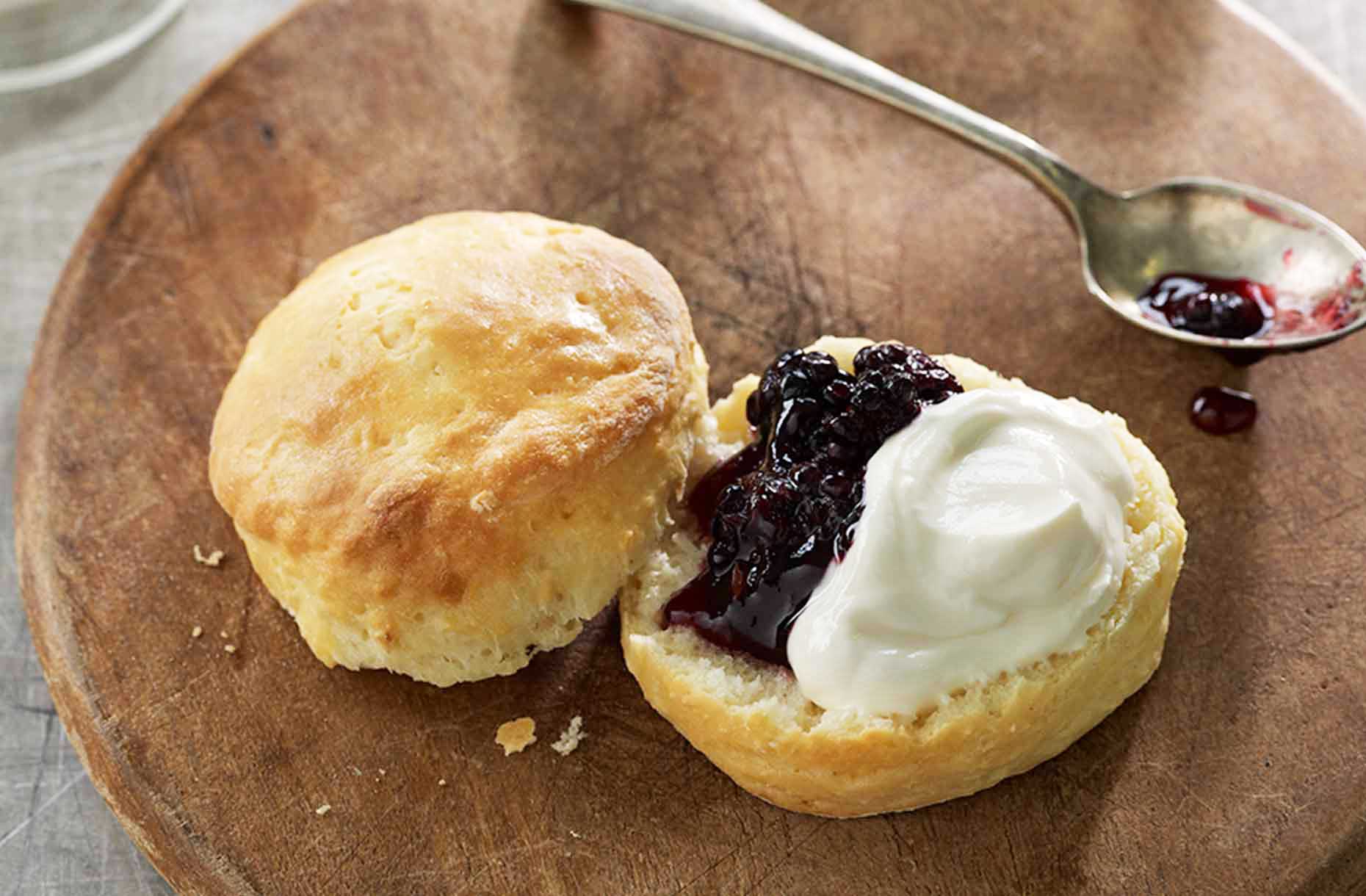 Ingredients
2 cups (300g) plain flour
2 teaspoons sugar
3 teaspoons baking powder
1/2 teaspoon salt
1 cup (250g) Jalna Sweet & Creamy Greek Yoghurt + extra to serve
1/2 cup (125ml) milk
Method
Preheat oven to 200°C/180°C fan forced. Line a rimmed baking tray with baking paper. In a large bowl whisk together the flour, sugar, baking powder and salt. Add the Jalna yoghurt and half the milk and stir with a wooden spoon until dough just comes together.
Transfer to a lightly floured bench. Add enough of remaining milk just until a dough forms. Knead a few times, until dough is smooth (it will be fairly sticky).
Lightly flour a work surface and using a floured rolling pin roll the dough out to 25mm thick. Cut with a floured 10cm wide scone cutter or drinking glass and place on the baking tray. Bake 15 minutes or until golden brown. Serve warm with a dollop of yoghurt and jam, honey or berry compote.

Note:

Try adding sultanas, cranberries, mixed pepita and sunflower seeds. For a savoury scone, omit the sugar and add fresh or dried herbs, like oregano, thyme, dill.