Jalna
Desserts
Honey & Pistachio Yoghurt Cheesecake
30 mins (plus setting time overnight)
Preparation Time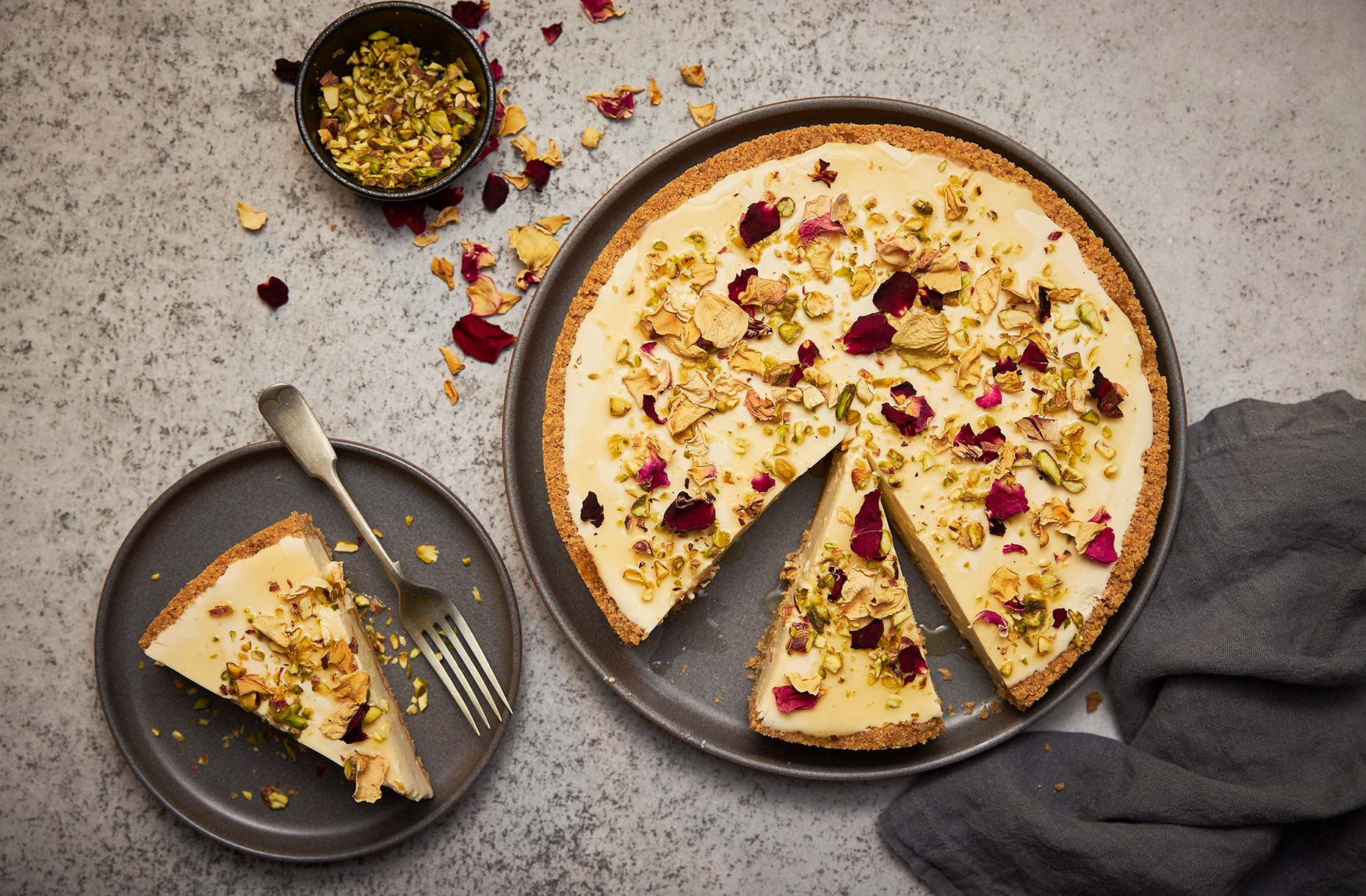 Ingredients
Base

400g digestive biscuits
½ teaspoon cinnamon
¼ teaspoon ground cardamom
120g butter, melted
Filling
5 gelatin leaves
zest & juice of 2 lemons
½ cup honey
600ml thickened cream
500g Jalna Farm to Pot Vanilla yoghurt
Topping
2 tablespoons honey
2 tablespoons pistachio nuts, crushed
2 tablespoons edible dried rose petals
Method
Crush the biscuits in batches in a food processor into a fine crumb then place them into a bowl. Stir through the cinnamon, cardamom and melted butter until well combined. Press the mixture into the bottom and sides of a lined spring-form 23cm cake tin in an even layer and chill for 30 minutes.
Soak the gelatin leaves in cold water for 5 minutes.
Place the lemon juice and honey into a small saucepan over a medium heat. Stir until the honey dissolves then take off the heat. Drain the gelatin leaves and add to the lemon mixture and stir until smooth and all the gelatin has dissolved.
In a large bowl whisk the cream and yoghurt together until smooth. Stir through the lemon zest and gelatin mixture then pour into the biscuit lined pan and refrigerate overnight to set.
Remove from the refrigerator and drizzle with honey and scatter with pistachio nuts & dried rose petals before slicing and serving.