Jalna
Desserts
Plum, Pear, Macadamia & Pistachio Crumble
30 minutes
Preparation Time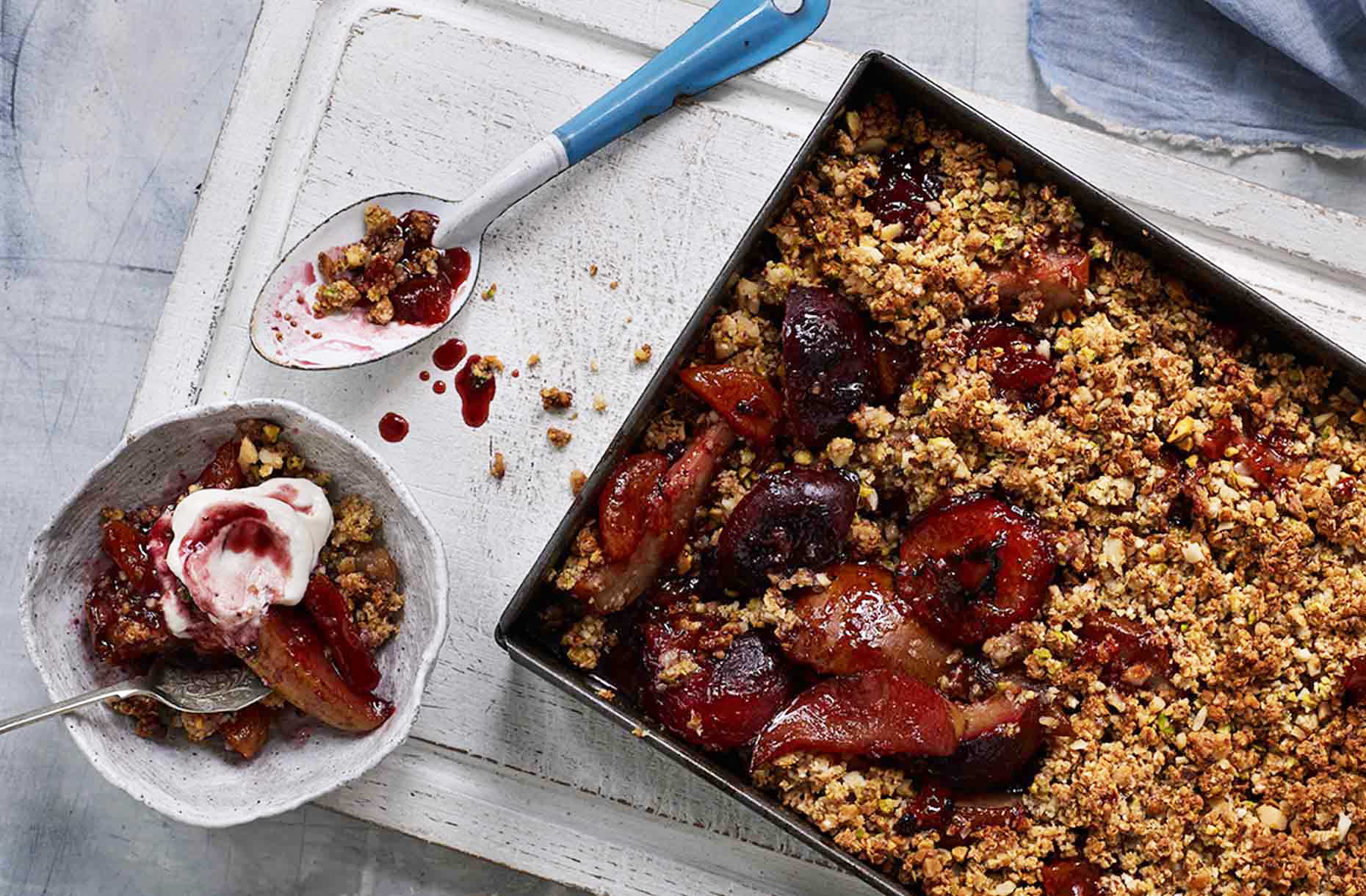 Ingredients
4 medium plums (325g)
2 medium pears (460g)
80g dried apricots
1 teaspoon vanilla extract or 1 vanilla bean seeds scraped
10g butter
¼ cup water or orange juice
½ cup maple syrup
½ cup quinoa flakes
½ cup ground almonds
½ cup chopped macadamias
½ cup chopped pistachios
½ tsp salt flakes
1 cup Jalna Sweet & Creamy Strawberry Greek Yoghurt or Natural Greek yoghurt
Method
Preheat oven 180°C
Cut plums in half, remove & discard stones. Cut unpeeled pears in half. Remove core & cut each half into three wedges. Quarter the dried fruit.
Combine plums, pears, dried fruit, vanilla, butter & water in a saucepan over a medium heat, cook, stirring occasionally for 6 minutes or until pears have softened slightly. Transfer fruit mixture to an oven proof dish. (6 cup capacity)
Combine maple syrup, quinoa flakes, ground almonds, macadamias, pistachios, & salt in a bowl. Sprinkle over fruit.
Bake crumble for 30 minutes, or until top is golden.
Serve with generous dollops of Jalna Natural Greek yoghurt or Jalna Sweet & Creamy Greek Yoghurt of choice.