Jalna
Desserts
Rhubarb and Polenta Tray Cake
15 minutes
Preparation Time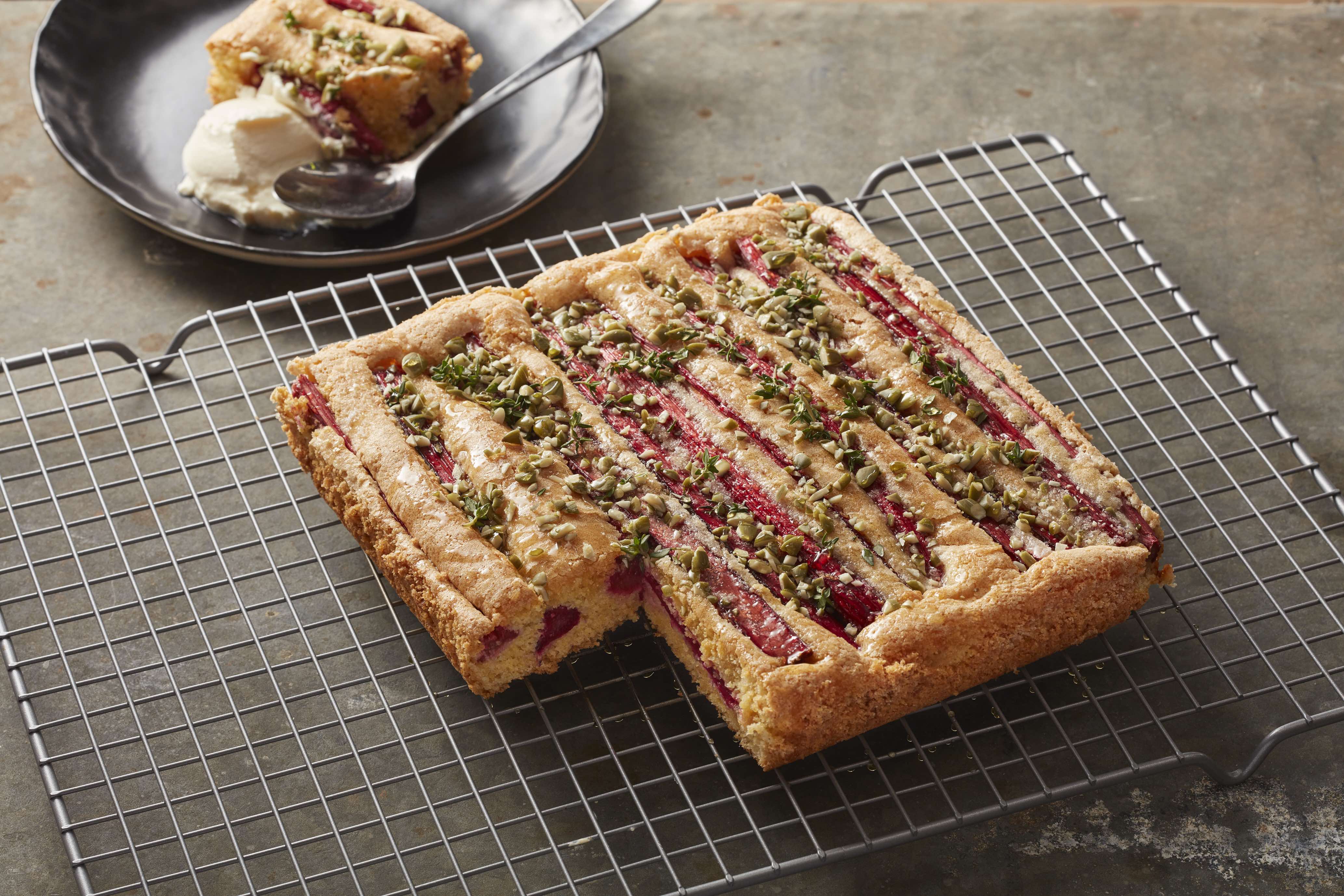 Ingredients
250g rhubarb, trimmed, thinly sliced
2/3 cup caster sugar
4 eggs, separated
1 teaspoon vanilla bean paste
1 cup almond meal
1/3 cup fine polenta (must be the finely ground Polenta)
1 teaspoon gluten free baking powder
1 tablespoon fresh thyme leaves
1-2 tablespoons honey
1 cup Jalna Greek yoghurt to serve
2 tablespoons pumpkin seeds, crushed
Method
Pre heat the oven to 160 degrees C. Place the rhubarb and half the sugar in a medium bowl and toss to coat. Set aside.
Place the egg yolks, vanilla and remaining sugar in the bowl of an electric mixer and whisk for 5 minutes, or until thick and pale. Fold through the almond meal, polenta and baking powder.
In a small clean bowl, whisk the egg whites to soft peaks. Add one third of the egg whites to the polenta mixture and gently fold. Repeat with the remaining egg whites until just combined.
Spoon the mixture into a lined 20cm x 25/30cm square slice tin. Scatter over the rhubarb and thyme leaves. Cook for 40 minutes, or until cooked when tested with a skewer.
Set aside to cool slightly before drizzling over the honey and crushed pumpkin seeds. Serve warm with a dollop of yoghurt.