Jalna
Desserts
Sweet & Creamy Raspberry Tompouce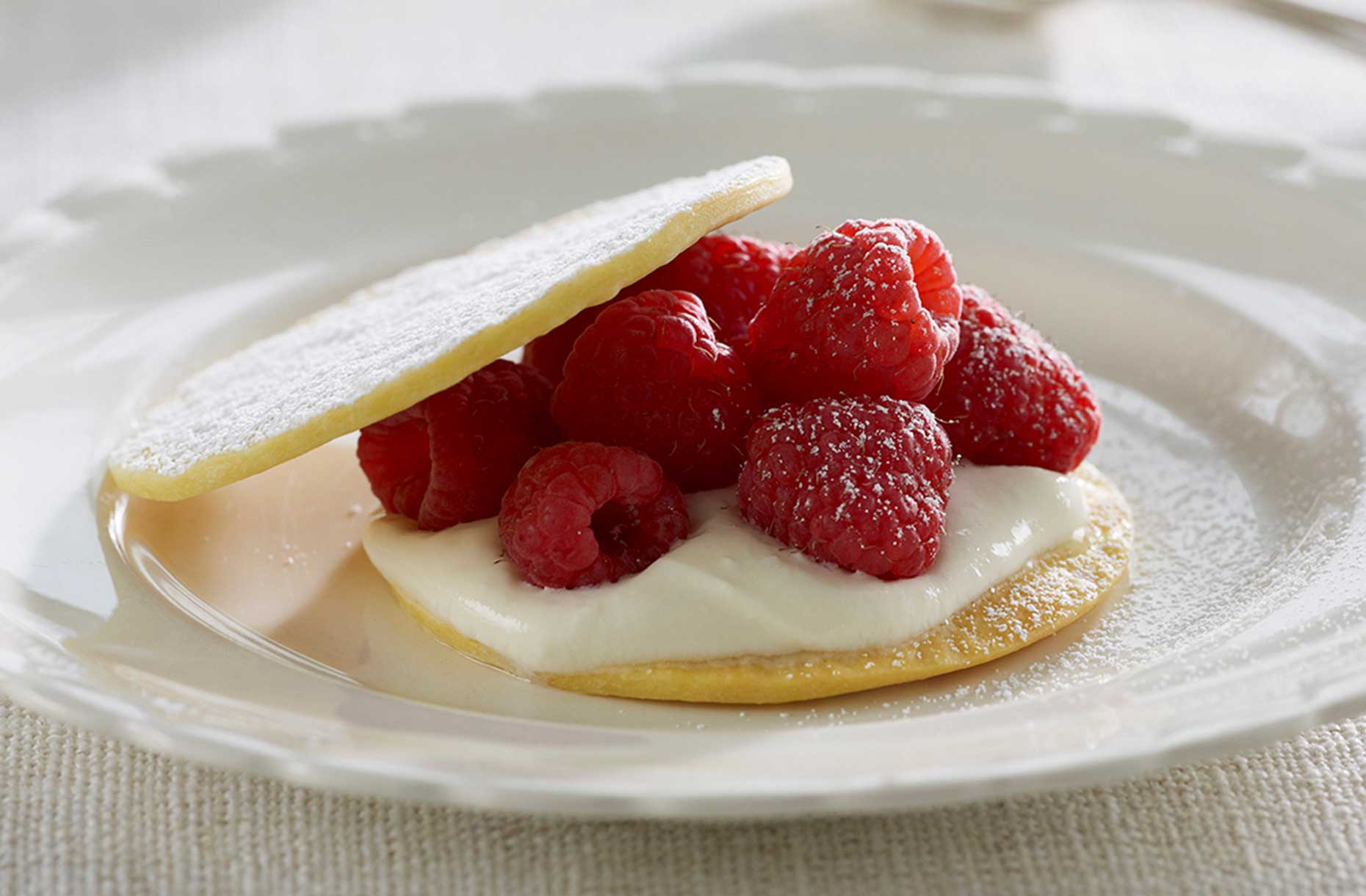 Ingredients
Home made or store bought shortcrust pastry, thawed
Jalna Sweet & Creamy Greek Yoghurt
Raspberries or strawberries
Icing sugar, to dust
Method
Pre heat oven to 180°C/165°C fan forced.
Cut discs from pastry sheets using a cookie cutter glass.
Place in a pre-heated oven between 2 baking trays (to keep them flat), for approximately 12-15 minutes or until golden and crisp.
Leave to cool on the tray.
Arrange a pastry disc on each plate. Dollop Jalna Yoghurt and fresh fruit on pastry and top with another pastry disc. Dust with icing sugar or cocoa powder and serve immediately.

Note:

Substitute store bought pastry with shortbread or oatmeal biscuits. Drizzle pastry with melted chocolate. Cut pastry into squares rather than rounds. Trim the leaf end of medium sized whole strawberries so the strawberries are the same height. Arrange strawberries around the outside of pastry discs. Fill centre with yoghurt so a little oozes between the strawberries. Top with another pastry disc.