Jalna
Dinner
BBQ Yoghurt Marinated Trout With Cucumber Salad
10 minutes
Preparation Time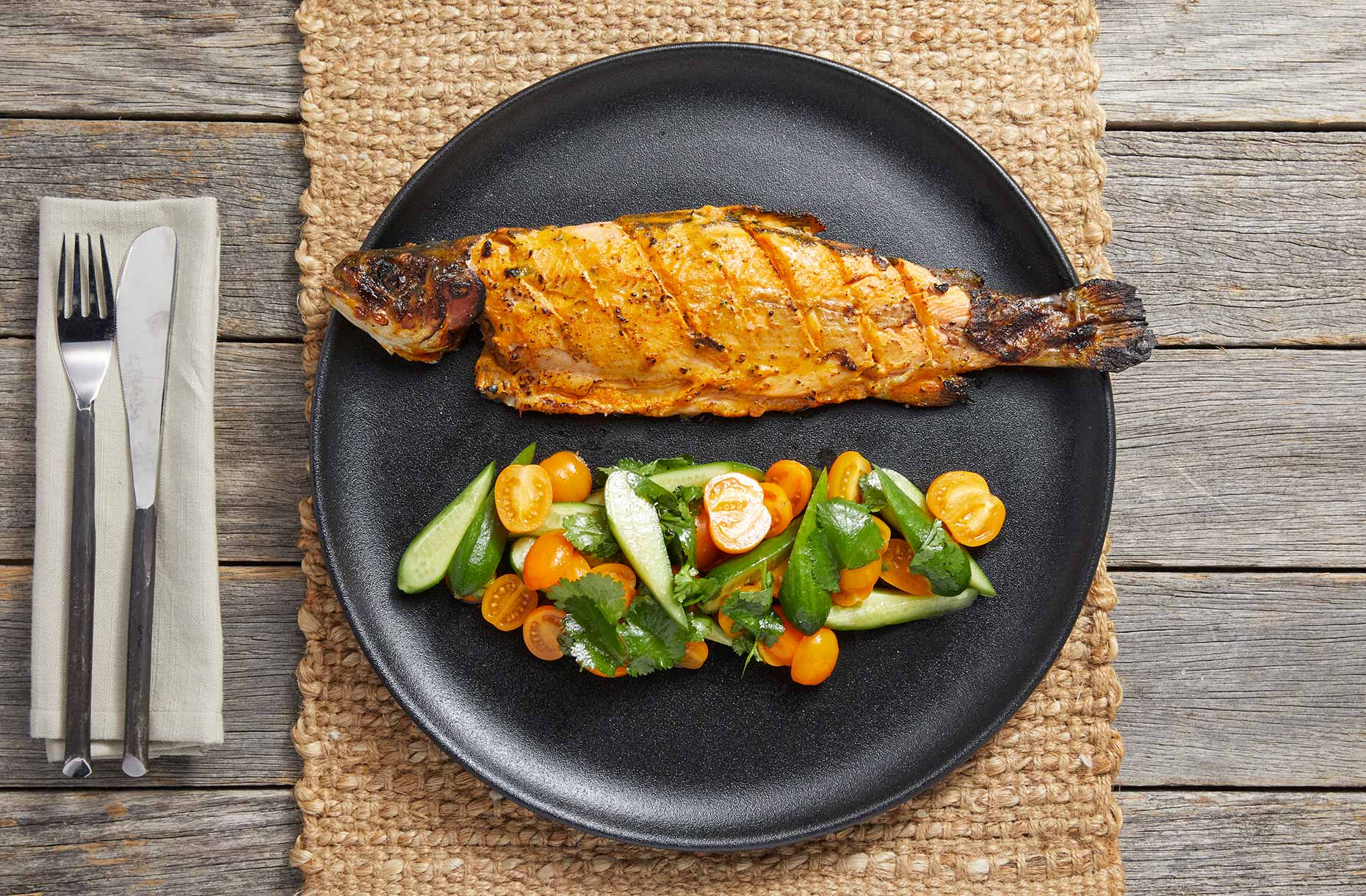 Ingredients
1 whole Coles baby rainbow trout
Marinade
½ cup Jalna Greek yoghurt
1 garlic clove, grated
1 tsp Coles ground cumin seed
1 tsp Coles ground turmeric
1 tsp Coles tomato paste
½ bunch coriander, chopped fine
Salad
1 pack Coles baby cucumbers
1 punnet Coles golden cherry tomatoes
½ bunch coriander, chopped
1 tsp Coles ground cumin seed
1 tbsp Squeaky Gate white balsamic vinegar
1 tbsp Squeaky Gate extra virgin olive oil
pinch of salt
Method
Mix the marinade ingredients together in a bowl.
Score the trout with a cross hatch pattern. Rub the marinade all over the trout including in the gut cavity. Marinate for up to 15 mins.
Brush a smoking hot grill with some oil. Lay the trout onto the grill and cook for a couple of minutes until the flesh starts to change colour.
In a bowl mix together the salad ingredients until evenly combined. Serve in a sharing bowl.
Turn the fish and cook the other side. Once cooked, remove from the BBQ.
Serve the trout with the salad on the side.