Jalna
Dinner
Cauliflower With Harissa Oil & Yoghurt
15 minutes
Preparation Time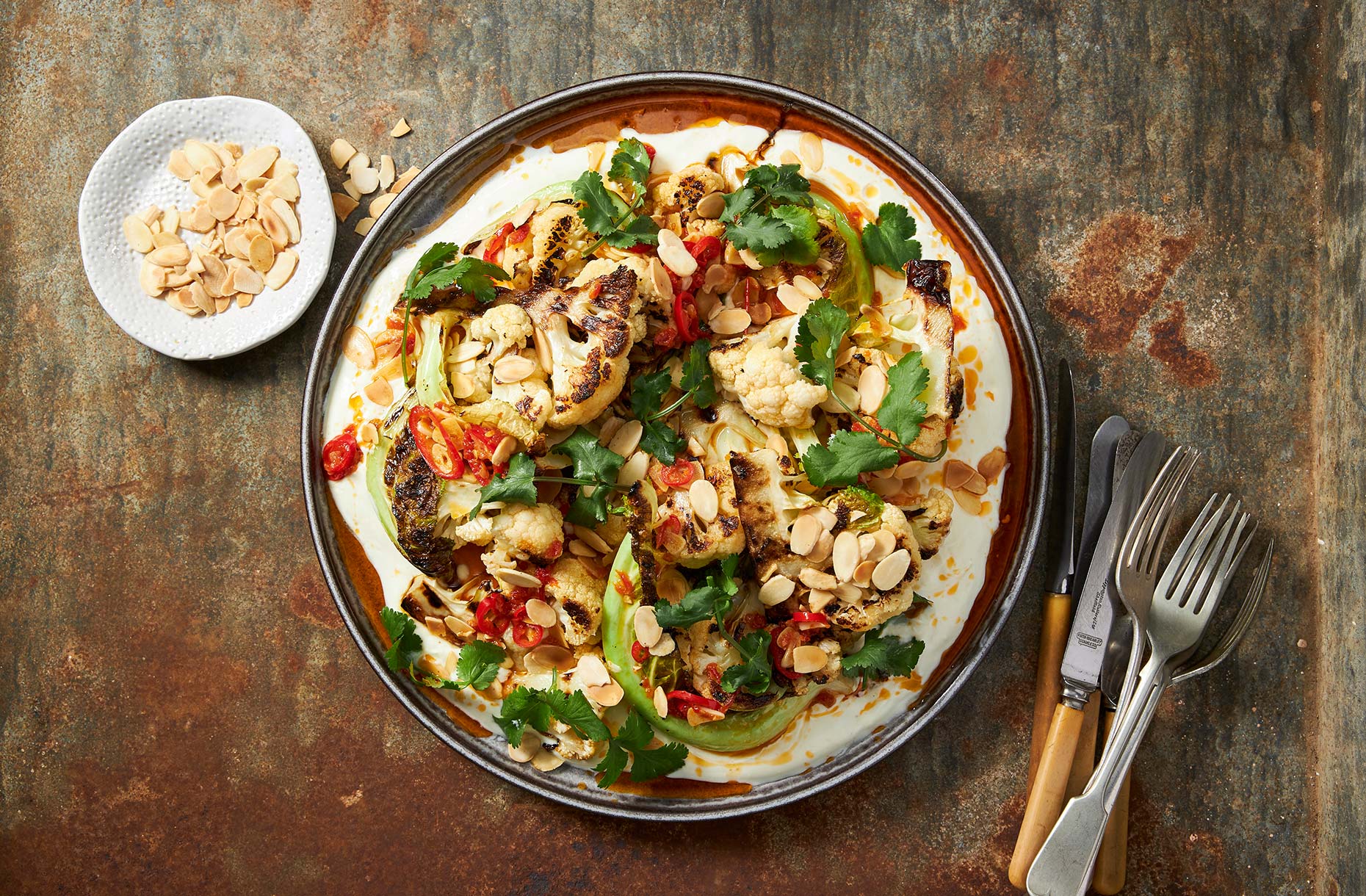 Ingredients
2 cauliflowers, cut into 3cm thick wedges
½ cup (125ml) extra virgin olive oil
6 cloves garlic, peeled, sliced
1 tbs harissa paste
½ long red chilli, sliced
sea salt and black pepper to taste
juice and zest of ½ lemon
1 tsp honey
1 cup Jalna Greek yoghurt
¼ cup flake almonds, toasted
½ cup coriander, sprigs picked
Method
Heat a BBQ plate to a medium heat. Place the cauliflower wedges onto the hot plate and season with a drizzle of extra virgin olive oil and a pinch of salt. Grill for 2-3 minutes each side, or until there are some char marks all over the outside. Set aside on a tray to cool slightly.
Meanwhile place ½ cup extra virgin olive oil into a small pot over a low heat. Add in the garlic, harissa and salt, then leave to gently infuse for 5-6 minutes, or until the garlic is fragrant. Remove from the heat and stir in the lemon zest, lemon juice, honey and a pinch of salt and pepper.
Whisk a small pinch of salt into the yoghurt and spread it onto the base of a serving plate.
Top the yoghurt with cauliflower and drizzle over the harissa oil to dress. Garnish with almonds and coriander sprigs before serving.