Jalna
Dinner
Cumin and Sumac Yoghurt Marinated Chicken
15 minutes
Preparation Time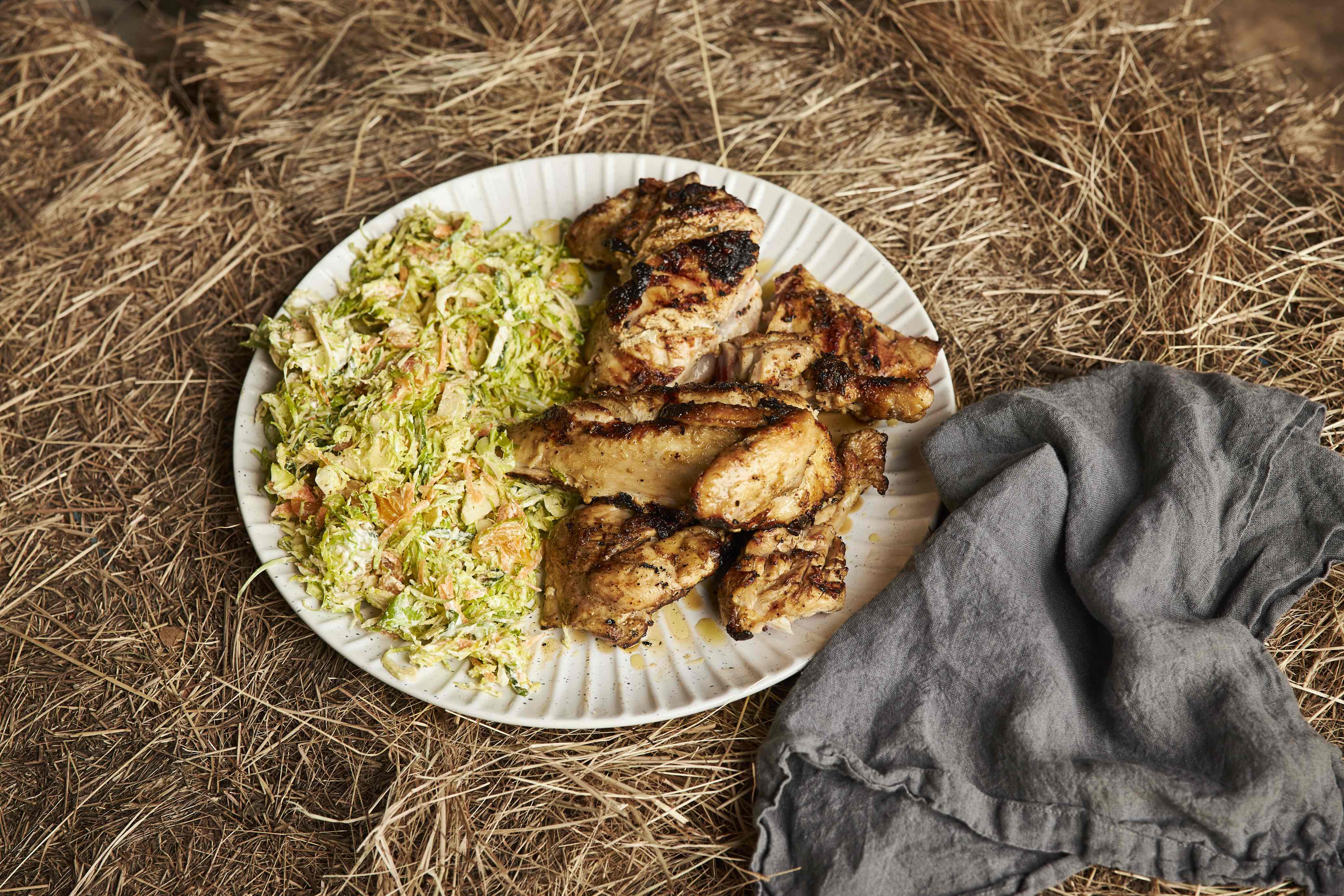 Ingredients
The Chicken

1 whole chicken, butterflied
2tbs cumin powder
1tbs sumac
1/2 cup Jalna Greek Yoghurt
2tbs olive oil
Black pepper
Sea Salt
The Slaw
800g Brussels Sprouts, sliced thinly
1 carrot, grated
1 spring onions, sliced thinly
1/4 cup dried apricots, sliced thinly
¼ cup Greek yoghurt
2tbs apple cider vinegar
Sea salt
Black pepper
Method
In a mixing bowl combine the chicken, cumin, sumac, yoghurt, olive oil, a pinch of salt and pepper. Mix together until the thighs ate coated. Marinate for up to 12 hours.
Heat a BBQ or Griddle to a medium high heat. Place the chicken on skin side down and turn down the heat. Cook the chicken for 20-25 minutes, turning halfway. Allow the chicken to rest for at least 5 minutes.
In a large mixing bowl combine the sprouts, carrot, spring onion, dried apricots, Greek yoghurt, apple cider vinegar, a pinch of salt and pepper.
Cut the chicken into 8 pieces. Serve on a large platter with the slaw on the bottom and the chicken sitting on top.