Jalna
Dinner
Healthier herb yoghurt & mixed greens frittata
10 minutes
Preparation Time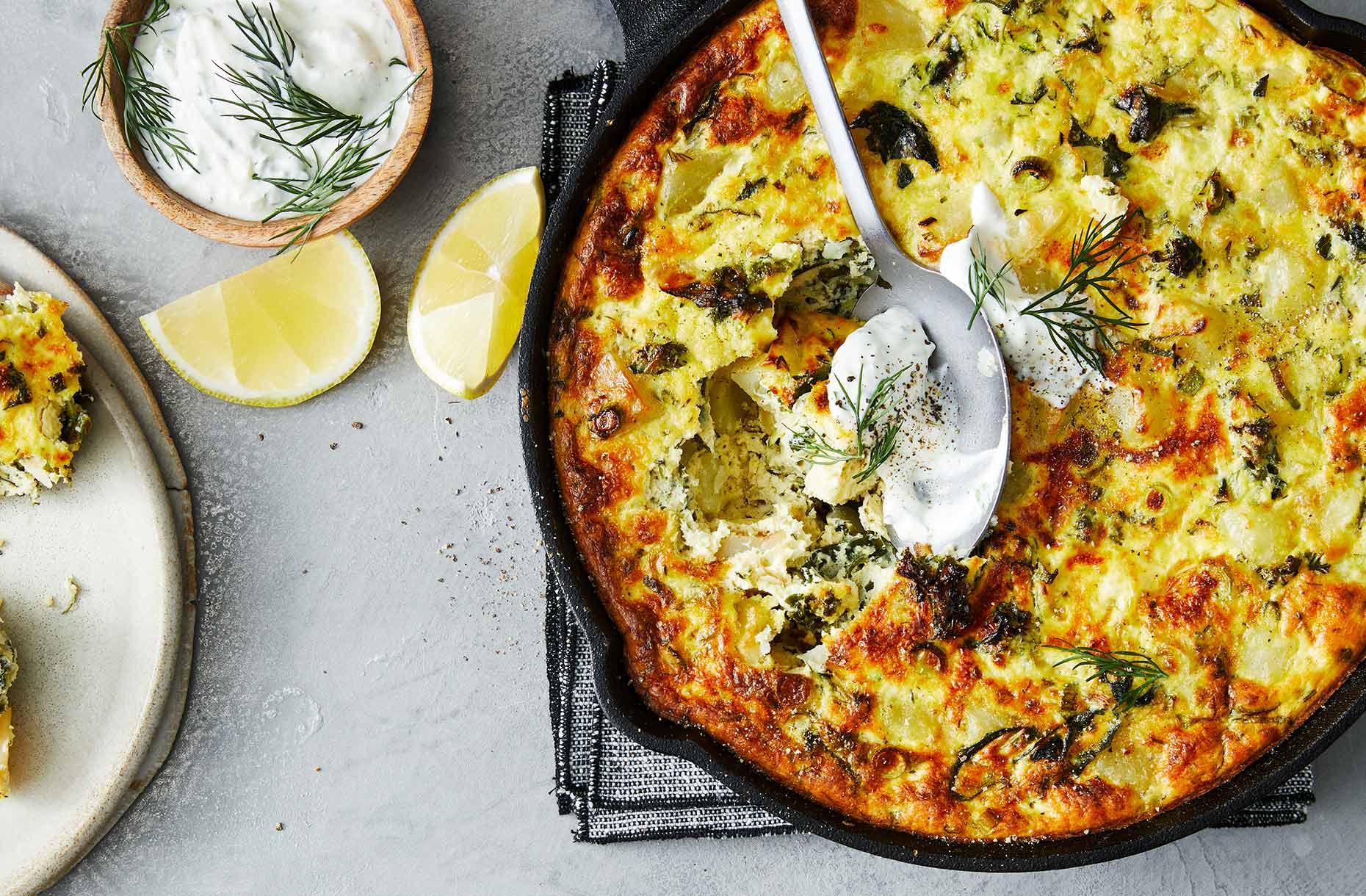 Ingredients
2 large potatoes, peeled cut into 2cm pieces
2 tbs olive oil
2 cups coarsely chopped mixed greens (shredded kale, silverbeet, grated zucchini)i
1 & half cups Jalna Pot Set Greek Yoghurt
1 tbs chopped flat-leaf parsley
2 garlic cloves, crushed
2 tsp lemon juice, plus wedges to serve
8 eggs
2 green onions, thinly sliced
Method
Preheat oven to 180C/160C fan forced. Cook potato in a saucepan of boiling water for 5 minutes or until just tender. Drain. Heat half the oil in a large (25cm top measurement) non-stick oven proof frying pan over medium-high heat. Add potato. Cook, stirring, for 2 minutes or until browned. Transfer potato to plate and season.
Add remaining oil to pan. Add mixed greens. Cook stirring, for 2 or until wilted. Return potato to pan.
Meanwhile, whisk yoghurt, dill, parsley, garlic and lemon juice in a large bowl. Whisk eggs in a separate bowl. Add half the yoghurt mixture along with the onion to eggs. Stir to combine. Pour egg mixture over vegetables in pan. Stir to distribute evenly. Cook for 3 or until beginning to set underneath.
Transfer pan to oven. Bake for 15 minutes or until golden brown and just set at centre. Stand for 5 minutes. Cut into wedges. Serve with remaining yoghurt mixture and lemon wedges.