Jalna
Dinner
Spring onion and asparagus with miso yoghurt
10 minutes
Preparation Time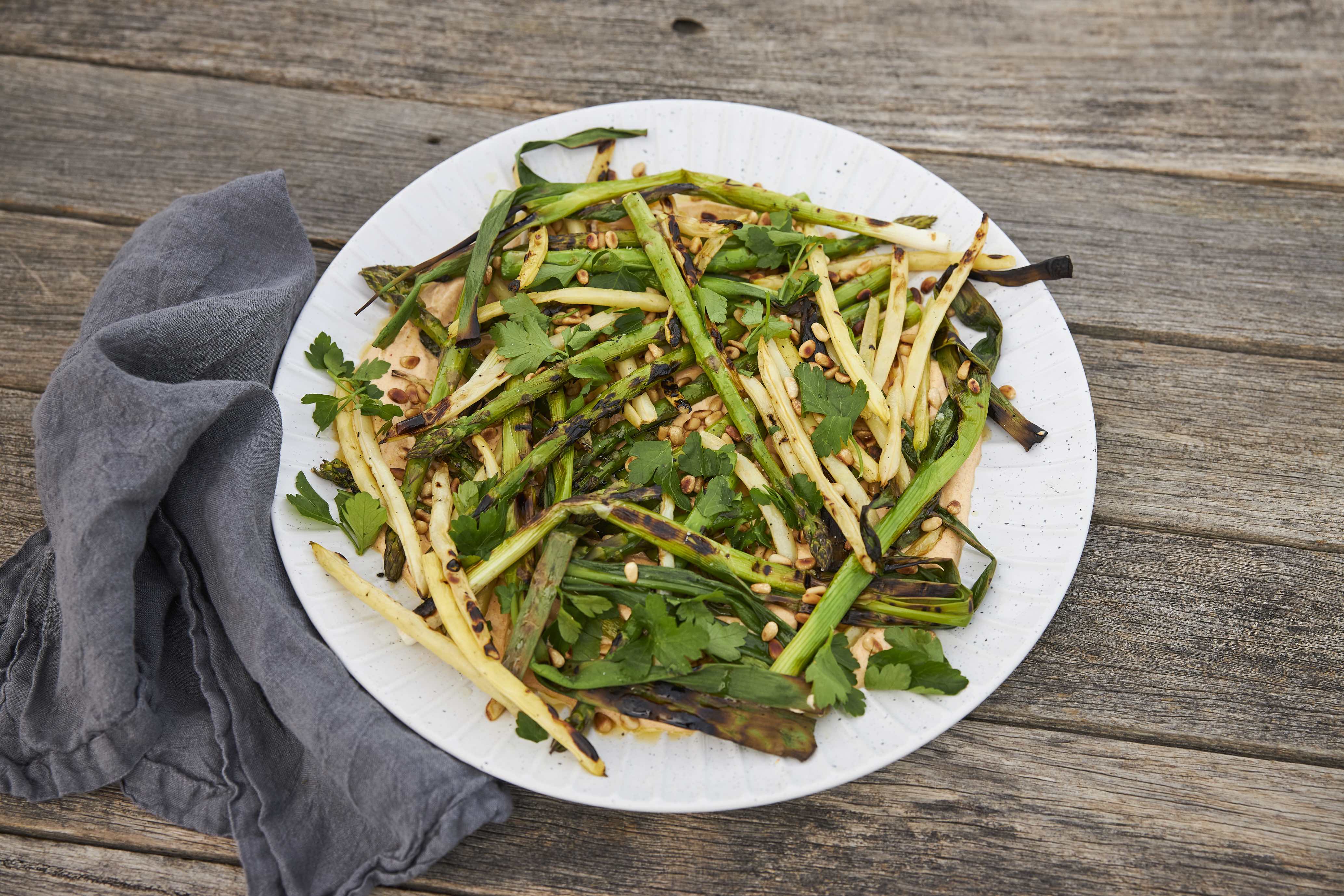 Ingredients
Miso Yoghurt

½ cup Jalna Greek Yoghurt
2tbs miso
1tbs sesame oil
1tsp smoked paprika
Sea Salt
Squeeze of Lemon
Extra Virgin Olive Oil
Spring Onions
1 bunch of spring onions
2 bunch asparagus
200g yellow beans
Olive oil
Sea Salt
Squeeze of Lemon
Garnish
¼ bunch parsley leaves
¼ toasted pine nuts
Olive oil
Sea Salt
Method
In a mixing bowl combine all the ingredients for the miso yoghurt. Whish together until evenly combined.
Heat a BBQ or Griddle pan until it begins to smoke. Drizzle the spring onions, asparagus and beans with olive oil and a pinch of salt. Place on the grill and cook until charred.
To serve spread the miso yoghurt on a platter then top with the grilled veggies. Finish with the pinenuts, a drizzle of extra virgin olive oil, a squeeze of lemon, and the parsley leaves.