Jalna
Dips
Labne with Za'Atar
Overnight
Preparation Time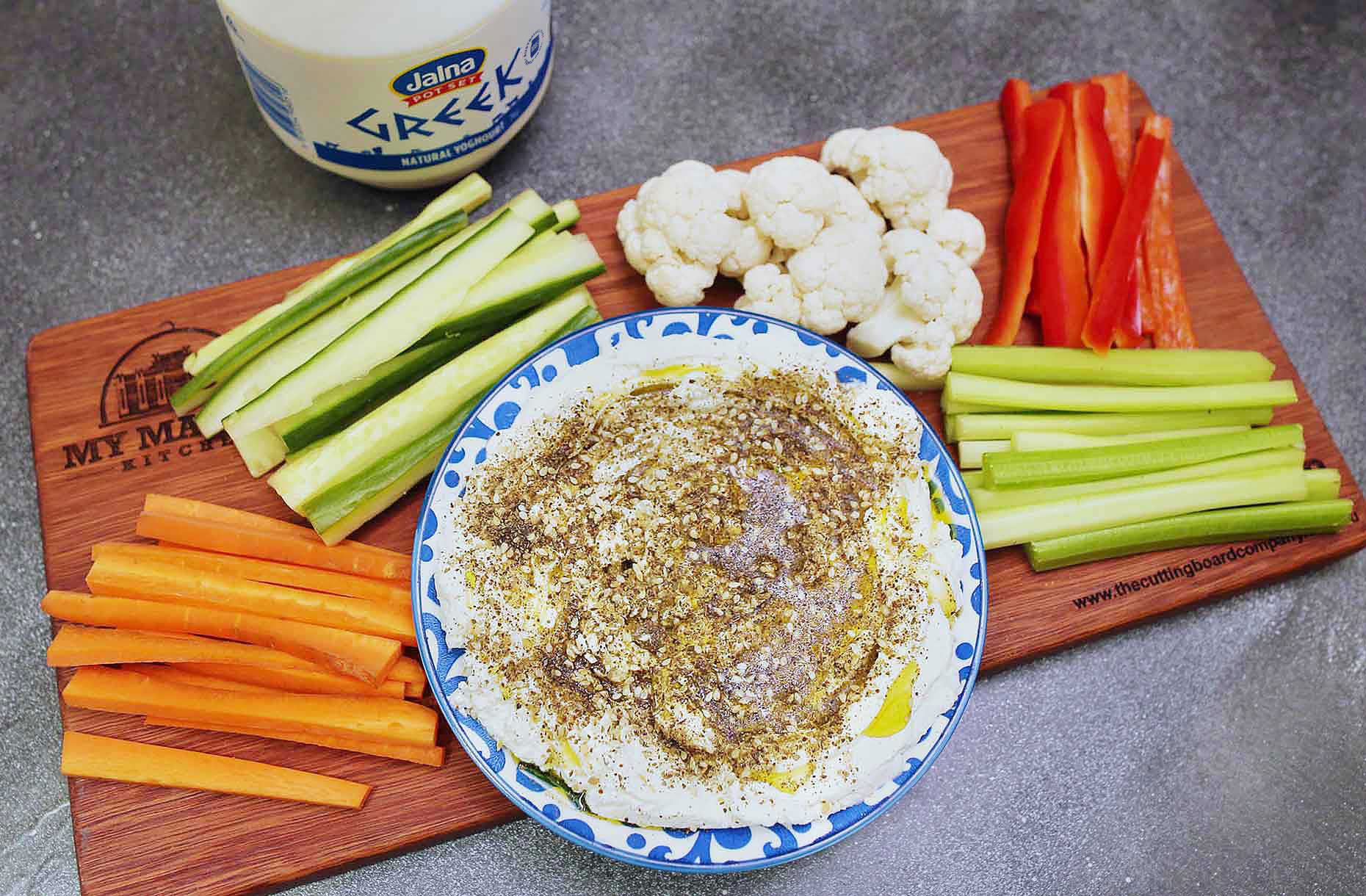 Ingredients
Option 1

2 cups of Jalna Greek Yoghurt
75g EVOO
25-50g za'atar pre-mixed
Option 2 - Combine and toast (dry fry in a pan) the following:
1 tbsp thyme, dried
1 tbsp cumin, ground
1 tbsp coriander, ground
1 tbsp sesame seeds
1 tsp sumac, ground
Salt to taste
Chilli flakes to taste
Method
Please note this recipe requires overnight refrigeration

Place a sieve over a medium bowl. Line it with muslin and spoon yoghurt into muslin. Gather into a ball and tie with a string or elastic band.
Refrigerate for 24-48 hours or until thickened. The longer you leave it the firmer it will become.
Transfer Labne to an airtight container.
Serve Labne on a plate and sprinkle toasted Za'Atar on top with a drizzle of olive oil. Vegetables, cucumbers, Dutch carrots, celery, pita bread triangles, Sesame crackers or Lavosh bread can be served on the side.

Note:

Labne will keep for 7-10 days. Use as a dip and top with you favourite herbs and spice mix. The strained liquid is whey is protein; instead of discarding it, it can be used in other recipes for a protein boost. Drink the whey straight, add it to your smoothies or perhaps use it to make ricotta.