Jalna
Kid Friendly
Raspberry & Yoghurt Popsicles
10 minutes
Preparation Time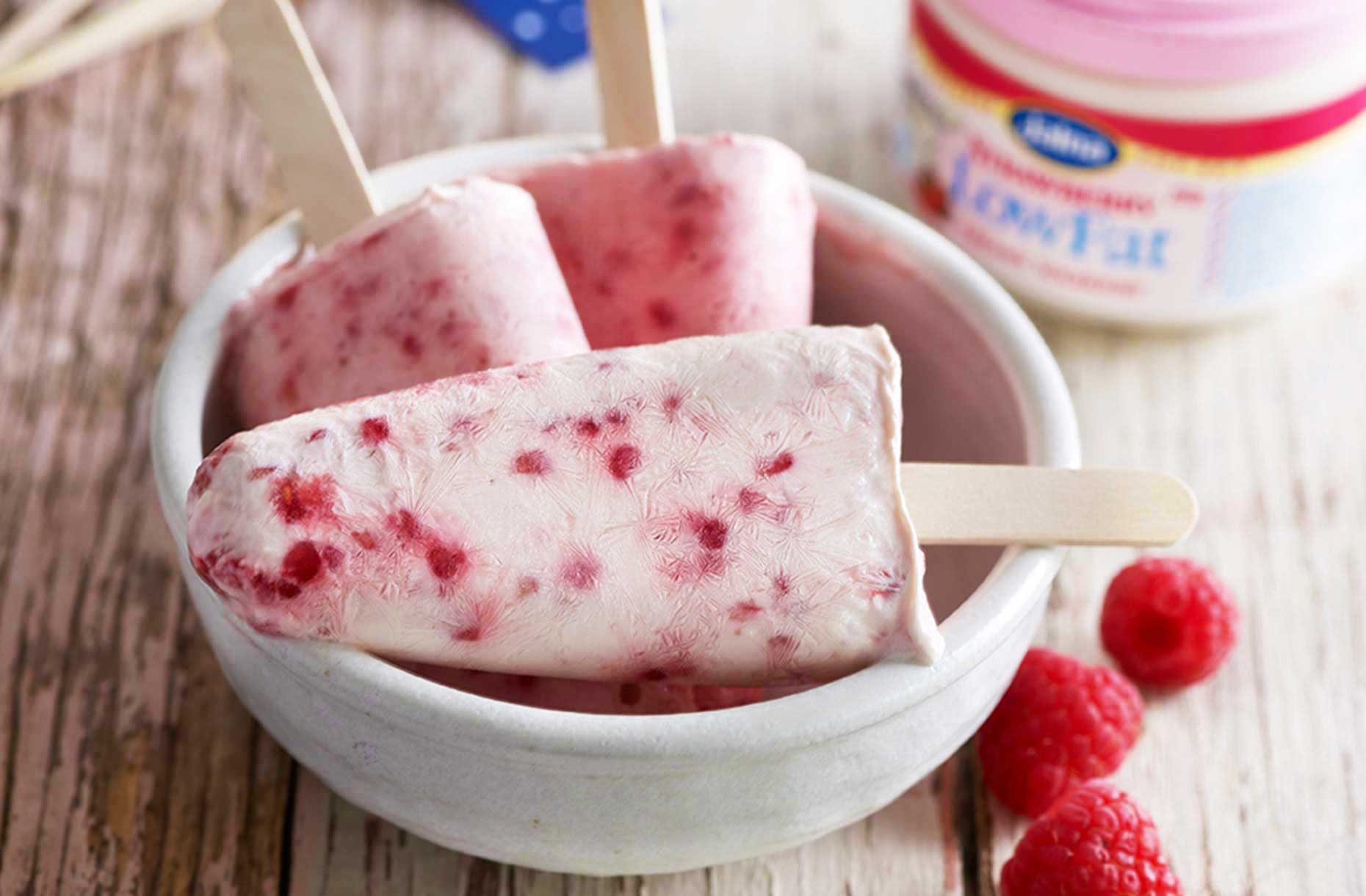 Ingredients
1 cup Jalna Greek Yoghurt
150g frozen raspberries
1 tablespoon honey
Method
Combine Jalna Greek Yoghurt, half of the raspberries and the honey in a jug. Using a handheld blender mix until just combined. Stir in remaining raspberries.
Pour mixture between 60ml capacity icypole moulds and freeze for at least 4 hours or until set. Makes approximately 9 popsicles.

Note:

Alternatively, mix yoghurt and honey, then stir in raspberries, gently squashing some whilst mixing.