Jalna
Kid Friendly
Seedy Cheesy Irish Soda Bread
20 minutes
Preparation Time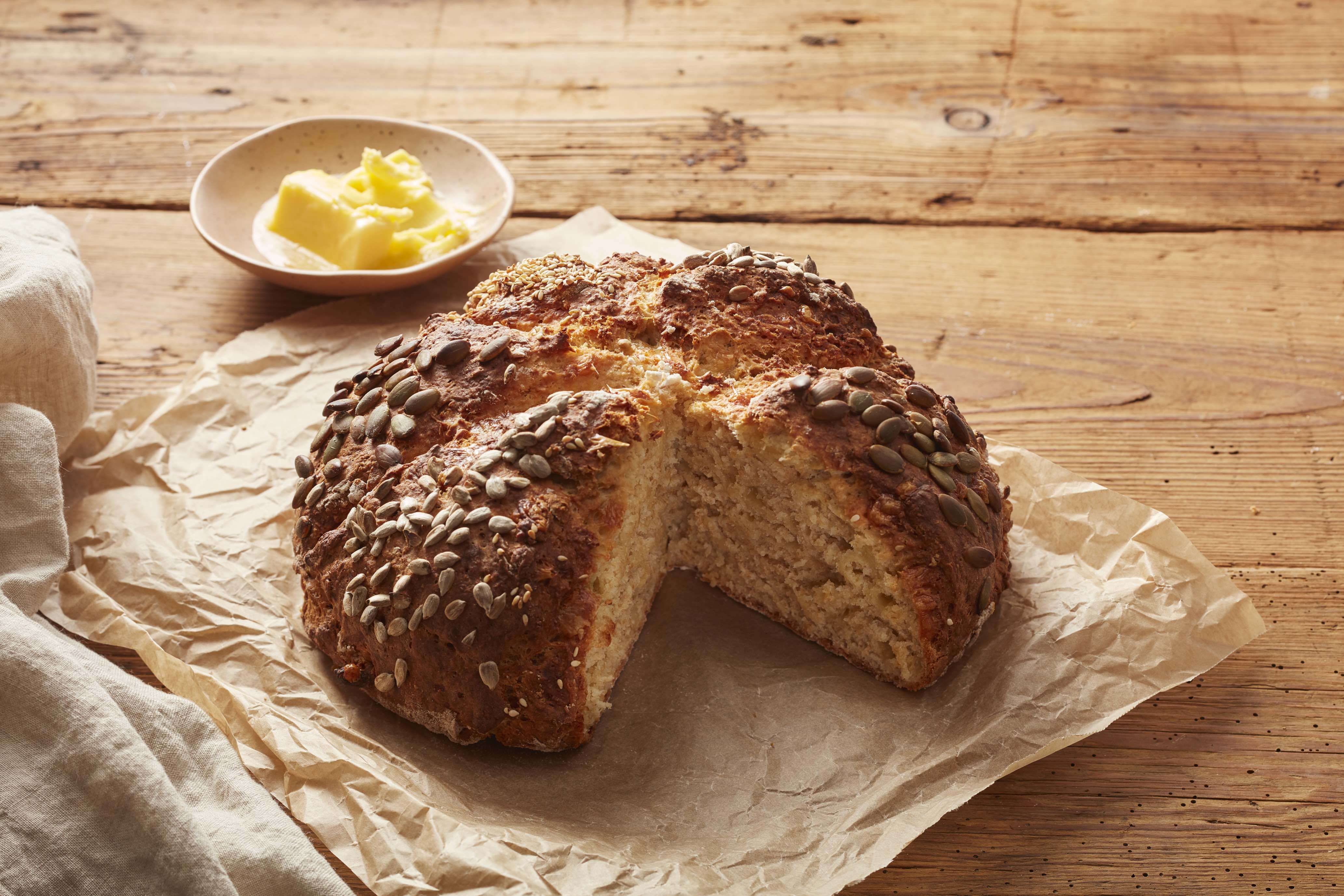 Ingredients
300g Wholemeal flour
250g Plain flour
1 teaspoon sea salt flakes
½ teaspoon black pepper
1 teaspoon bi-carb soda
350ml full fat milk
250ml Jalna Greek yoghurt
125g cheddar cheese, grated
Seed Toppings
1 tablespoon pepita seeds
1 tablespoon sesame seeds
1 tablespoon sunflower seeds
Method
Preheat the oven to 200 degrees C.
Place the wholemeal flour into a large mixing bowl and sift in the plain flour, salt, and bi-carb soda. Stir in the pepper, grated cheese and make a well in the center of the bowl. In a separate bowl whisk the milk and yoghurt together, and slowly pour into the well of the dry ingredients. Use a fork to mix the wet ingredients into the flour mixture, making sure there are no dry patches.
Tip the dough onto a lined oven tray, dust your hands with flour and shape the dough into a large round. Flour a large knife and cut 6 or 8 large wedges into the dough, making sure to only cut halfway down into the dough. Brush the whole top of the loaf with a mixture of milk and yoghurt. Sprinkle the seeds onto different pieces of the wedges to create a pattern of seeds.
Bake in the oven for 20 minutes, then reduce the heat to 160 degrees C and bake for a further 20 minutes, or until the dough sounds hollow when you tap on it. Allow to cool slightly on a wire rack before serving.