Jalna
Kid Friendly
Spiced Yoghurt, Banana & Cranberry Bread
15 minutes
Preparation Time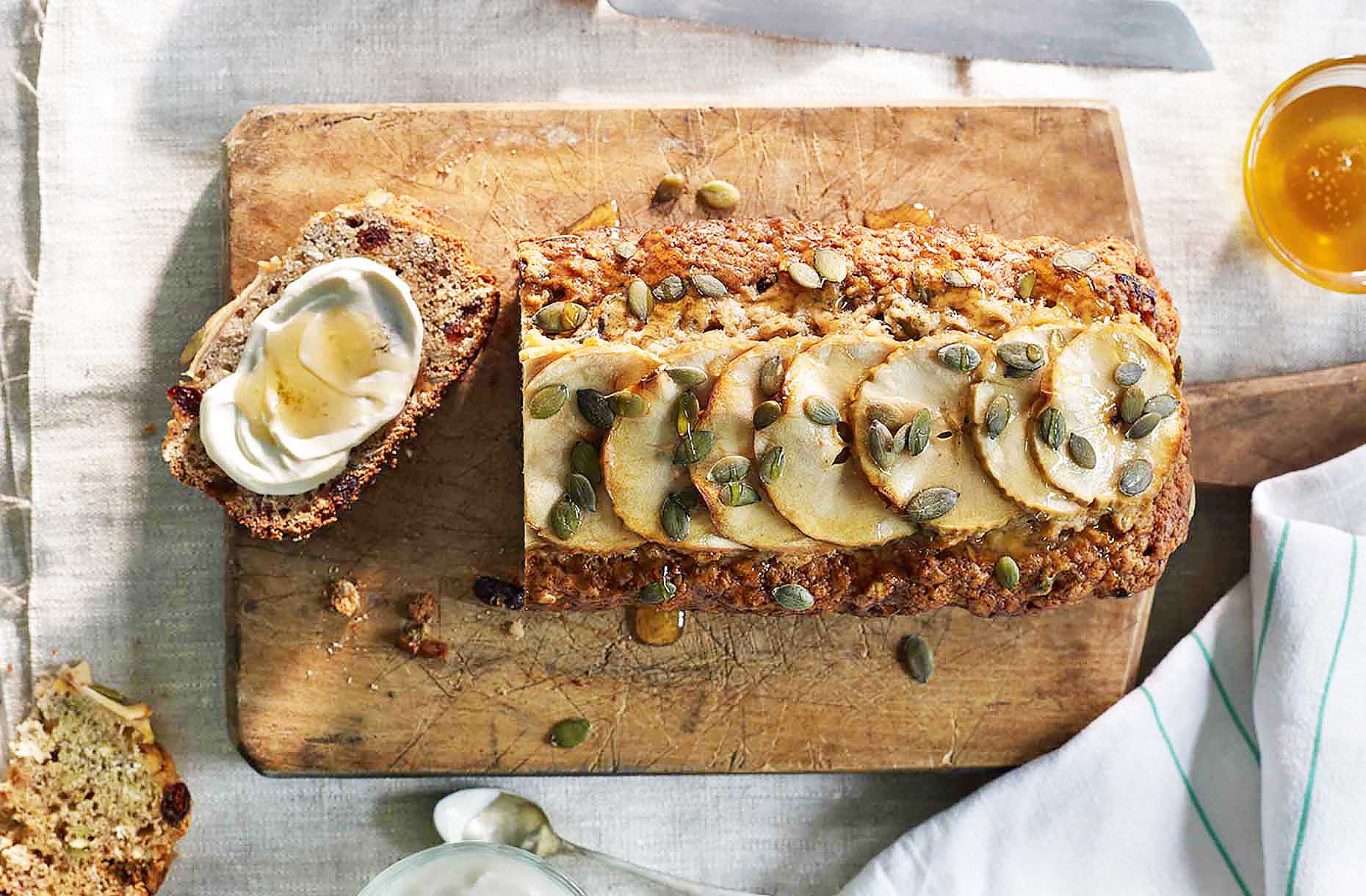 Ingredients
2 cups (300g) plain flour
¾ cup (170g) sugar
½ cup (50g) rolled oats
¾ cup (125g) mixed pepita & sunflower seeds or chopped walnuts
½ cup (70g) dried cranberries
3/4 tsp baking soda
1 tsp cinnamon
1/2 tsp salt
1 1/2 cups mashed bananas (about 3 large bananas)
3/4 cup (185g) Jalna Sweet & Creamy Greek Yoghurt
1/4 cup (60g) butter, melted
2 large eggs
1 tsp vanilla extract
½ apple or pear, skin on, thinly sliced
Method
Preheat oven to 180°C/165°C fan forced.
Lightly grease a large loaf pan (25cm x 10cm) and line the base with baking paper; set aside.
In a large bowl, mix flour, sugar, oats, ½ cup seeds, cranberries, soda, cinnamon and salt, stirring well. In a separate bowl combine bananas, Jalna Yoghurt, butter, eggs and vanilla. Pour mixture into flour mix and stir only till just combined.
Pour batter into prepared pan and arrange sliced apples and remaining seeds down the centre. Bake for 55 – 60 minutes or until a cake tester or toothpick come out clean. Cool for 10 minutes in the pan on a wire rack. Remove from pan and cool completely on wire rack.