Jalna
Creamy Vanilla Yoghurt
---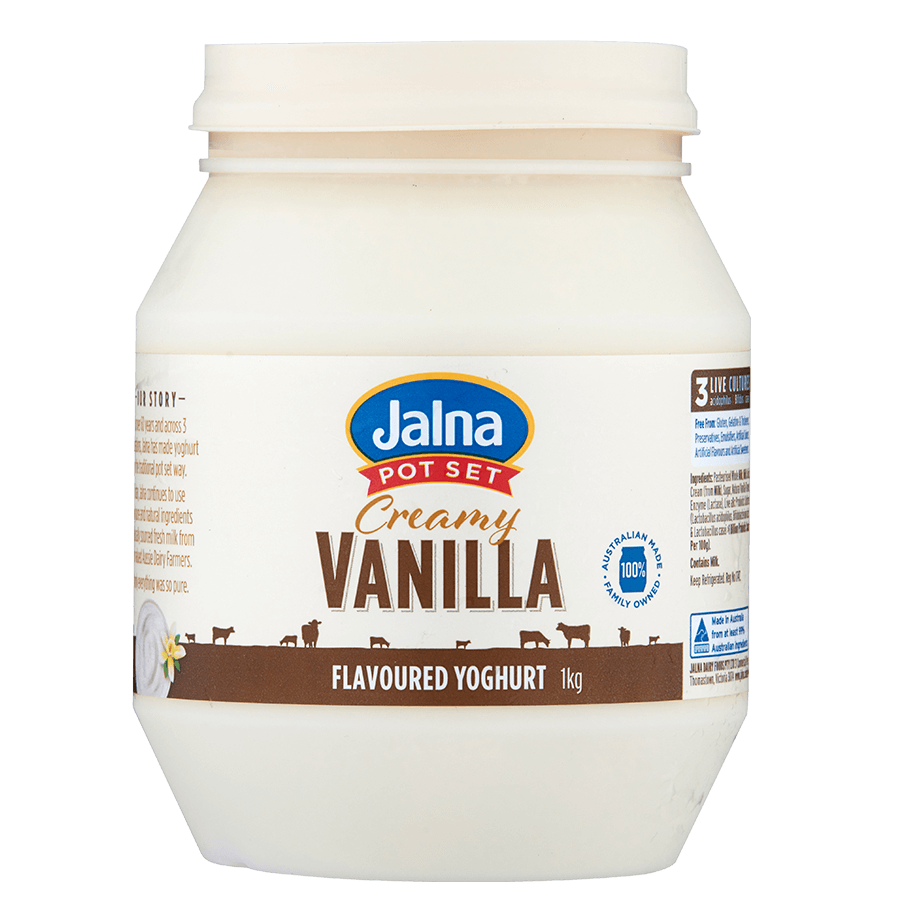 AVAILABLE SIZES: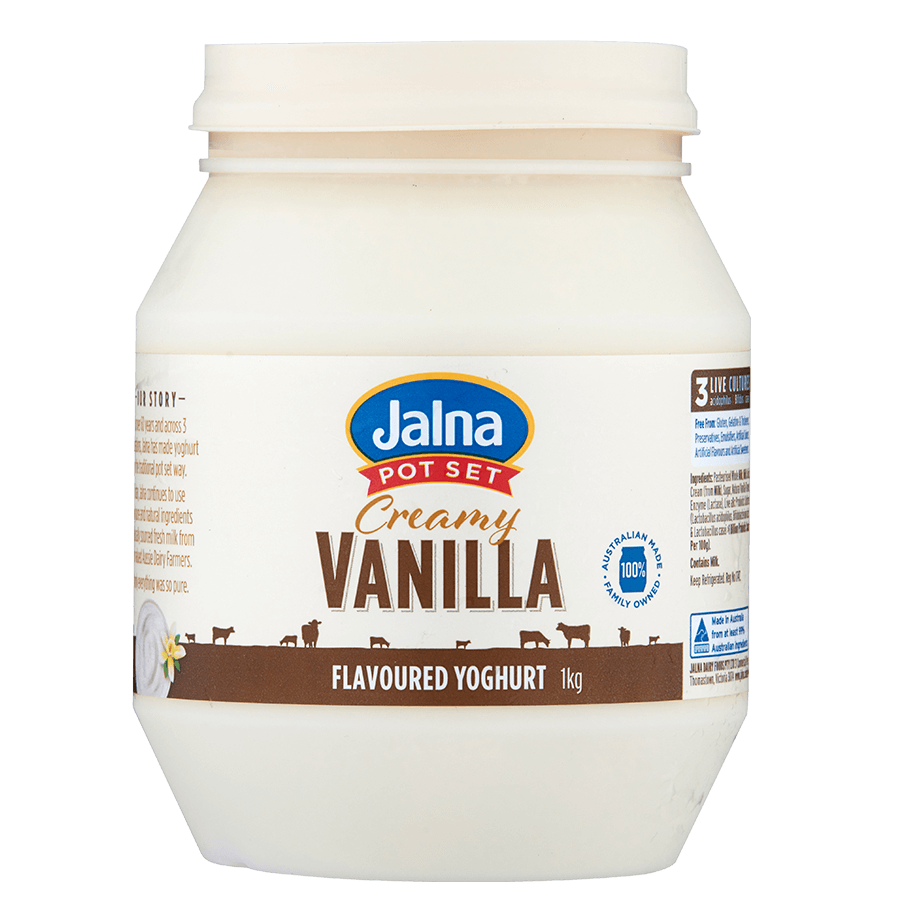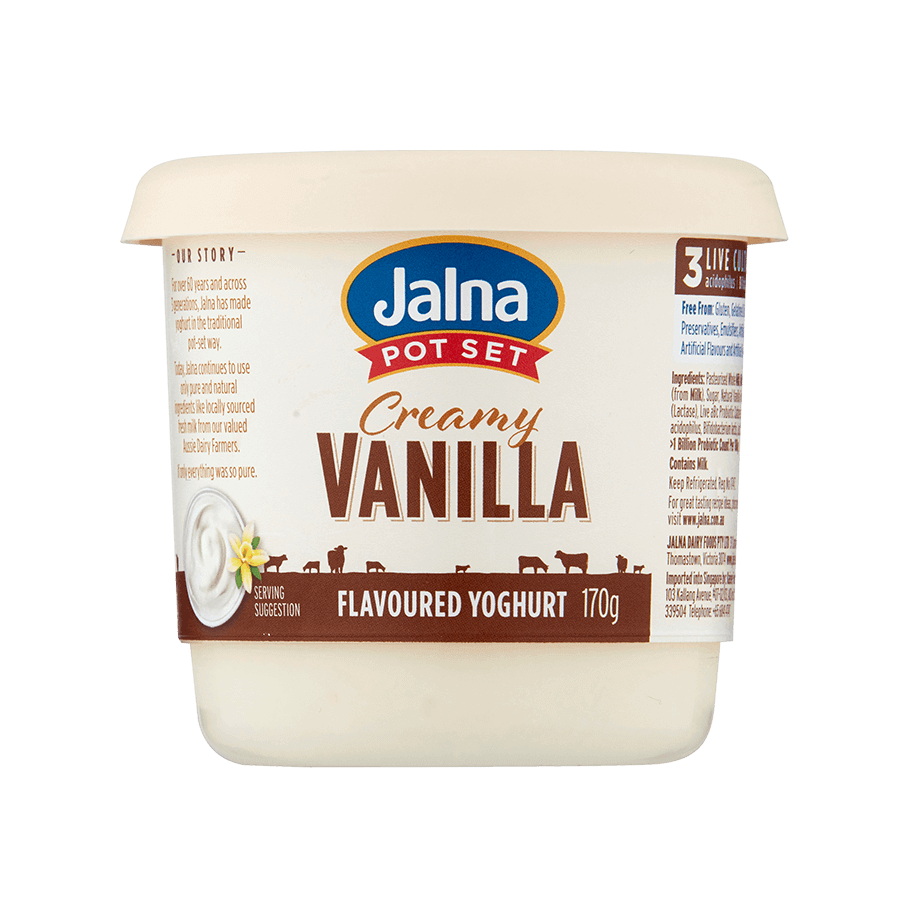 Top pancakes with a spoonful, no syrup required. Or for a banana smoothie with a twist.
Made with fresh dairy milk, live probiotic cultures and natural vanilla flavour, Creamy Vanilla Yoghurt is pot set perfection. It's a family favourite and available in a range of different sizes for your convenience. The natural pot set process ensures a thick and creamy yoghurt, luscious mouth feel and a rich finish. Perfect with so many desserts or enjoy on its own.
Source of protein
Source of calcium
Live probiotics cultures
Gluten-free
No artificial sweeteners
No gelatine
No preservatives
No colours
Low sodium
Ingredients
Pasteurised whole milk, milk solids, sugar and natural vanilla flavour (0.25%), enzyme (lactase) and live probiotic cultures (lactobacillus acidophilus, bifidobacterium & lactobacillus casei > one billion probiotic count per serve).
Nutritional Information
Nutrition data average quantity per 100g
* RDI - Recommended Dietary Intake
Where To Buy
170g
1kg 
* Supermarket distribution may vary by outlet