Jalna
Chicken Tikka-Ram
10 minutes
Preparation Time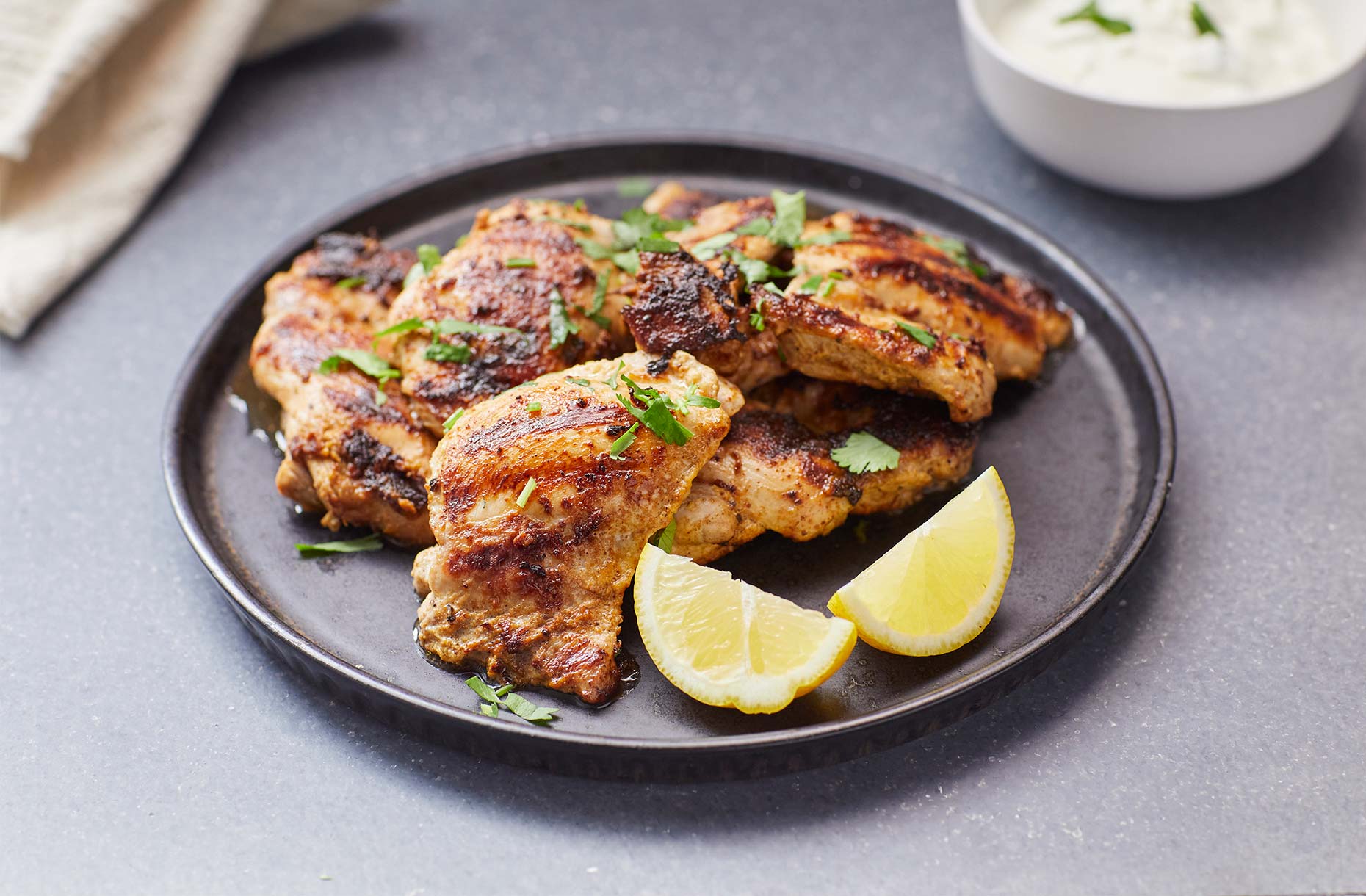 Ingredients
Yoghurt Marinade

1 kg Coles deli chicken thighs
1 cup Jalna Greek yogurt
4 cloves garlic, finely chopped
1 knob of fresh ginger, peeled and finely chopped
3 tsp Coles chili powder
2 tsp Coles garam masala
½ tsp Coles ground cumin
¼ cup Squeaky Gate extra virgin olive oil
1 lemon, use half for juice and half as wedges
4 sprigs fresh coriander, leave some to garnish when serving
salt to taste
black pepper to taste
Yoghurt Dip
½ cup Jalna Greek yogurt
2 tbsp fresh coriander, chopped
½ tsp Coles ground cumin
sea salt, to taste
Method
In a large bowl, combine the yogurt, garlic, ginger, chili powder, garam masala, cumin, olive oil, lemon juice, salt, and pepper. Stir well, until the marinade is uniform. Add the chicken to the bowl, mix well to coat. Cover, and refrigerate for at least 2 hours or overnight.
Preheat the grill, brush grates with oil, and cook the chicken, basting with the yoghurt marinade, over medium-high heat until well coloured and cooked all the way through, at least 25 minutes.
Serve on a sharing plate with some lemon wedges on the side.
Combine all the yoghurt marinade ingredients in a bowl, then serve in a small dipping bowl alongside your chicken dish.