Jalna
Breakfast
Banana Blueberry Pancakes
10 minutes
Preparation Time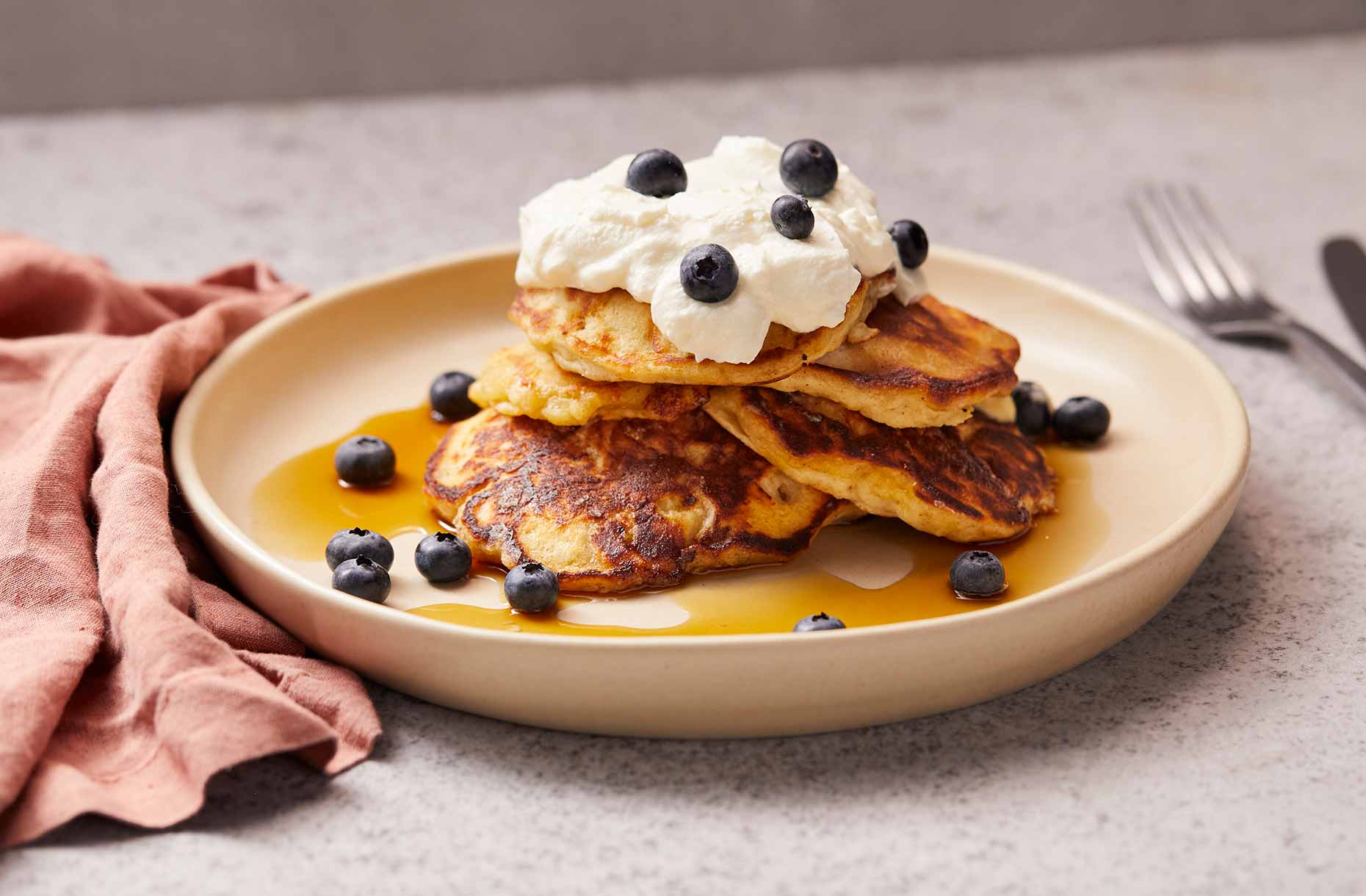 Ingredients
2 cups SR flour
3 tbsp raw sugar
Pinch of salt
1 tsp baking powder
1/2 tsp allspice
3 overripe bananas
1 cup of milk
1/2 cup of Jalna Greek-style yoghurt
2tbs vegetable oil
Unsalted butter for cooking
Jalna Greek-style yoghurt to serve
1 punnet of fresh blueberries
Maple syrup
Method
Start the recipe by sifting the self raising flour and baking powder into a large bowl, before adding a pinch of salt, the allspice and raw sugar. Set this bowl aside for now.
In a seperate bowl add the bananas and mash with the back of a fork before adding the milk, yoghurt and vegetable oil. Add this mixture into the flour mix and gently fold the mix together using a spatula until just combined.
Preheat a large non-stick pan over medium heat before adding a dollop of butter. Cover the base of the pan with the butter by swirling the pan. Now add your desired amount of pancake batter to the pan and cook for 2 minutes per side. You know when the pancake is ready to flip because you will start to see bubbles forming on the top side. Continue cooking the pancake batter following this process until you have made your desired amount, hopefully all of it, before placing the cooked pancakes onto a plate. Serve dolloped with Jalna yoghurt, fresh blueberries drizzled in maple syrup.