Jalna
Breakfast
Breakfast Quinoa
10 minutes
Preparation Time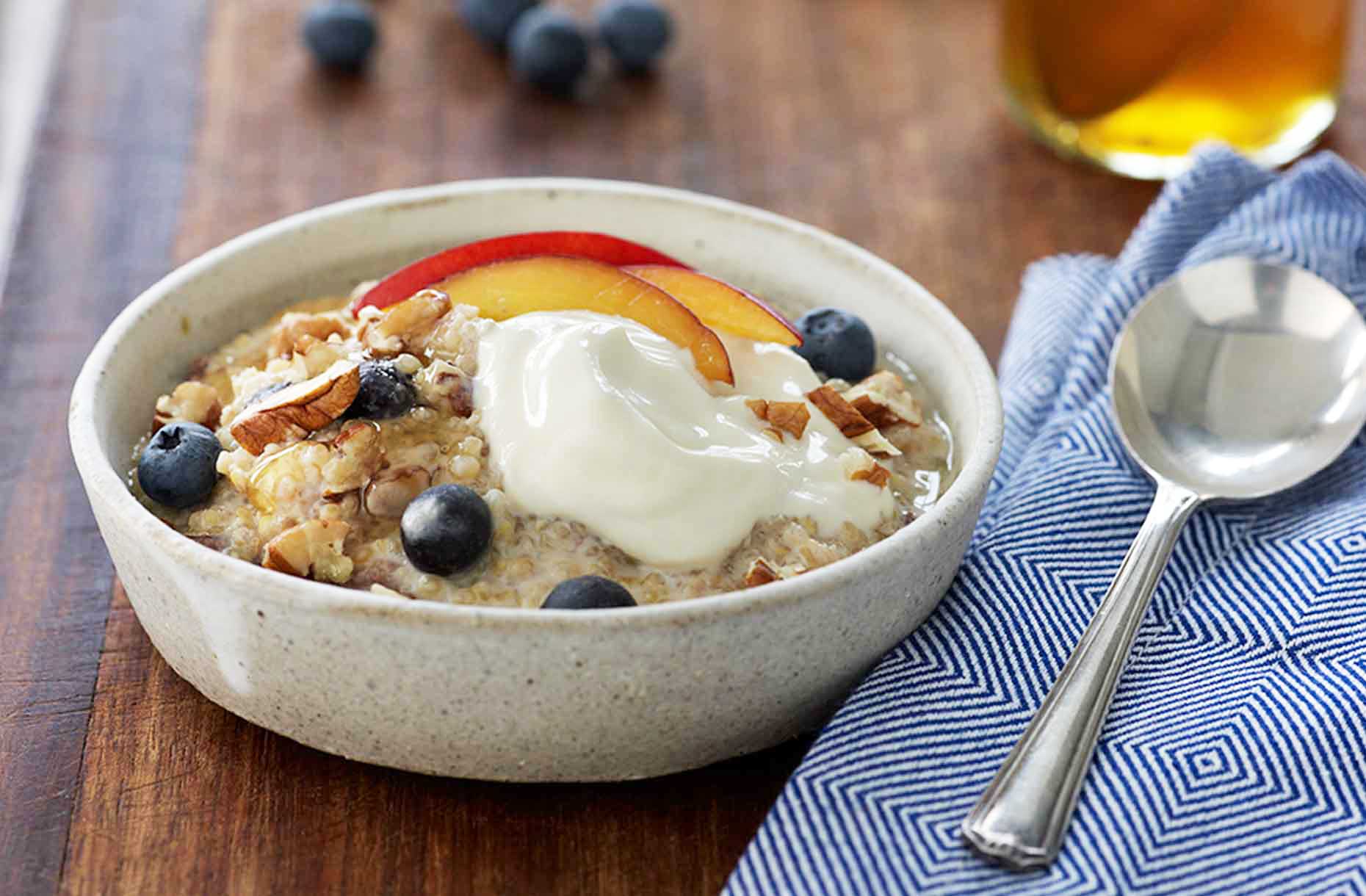 Ingredients
2 cups (500ml) milk
1 cup (180g) quinoa, rinsed
2 tablespoons brown sugar + extra for serving
1 teaspoon ground cinnamon + extra for serving
1 cup (250g) Jalna Sweet & Creamy Greek Yoghurt + extra for serving
1 cup fresh blueberries + extra for serving
1/3 cup (50g) coarsely chopped pecans
Method
Bring milk to a boil in a small saucepan. Add quinoa, and return to a boil. Reduce heat to low, and simmer, covered, until three-quarters of the milk has been absorbed, about 15 minutes.
Stir in sugar and cinnamon. Cook, covered, until almost all the milk has been absorbed, about 8 minutes. Stir in Jalna yoghurt, blueberries and some of the pecans and cook for 30 seconds. Serve with additional sugar or drizzle of honey, cinnamon, yoghurt, blueberries and pecans.

Note:

Substitute or add other fresh or frozen fruit, such as nectarines, peaches, poached fruit, fruit compote or dried fruit and flaked almonds. Quinoa Brule Put cooked quinoa and fruit in a heat proof glass. Sprinkle castor sugar over the top and place under a hot grill or under a blow torch to caramelise. Serve immediately.