Jalna
Breakfast
Greek Yoghurt Waffles
10 minutes + 30 minutes resting
Preparation Time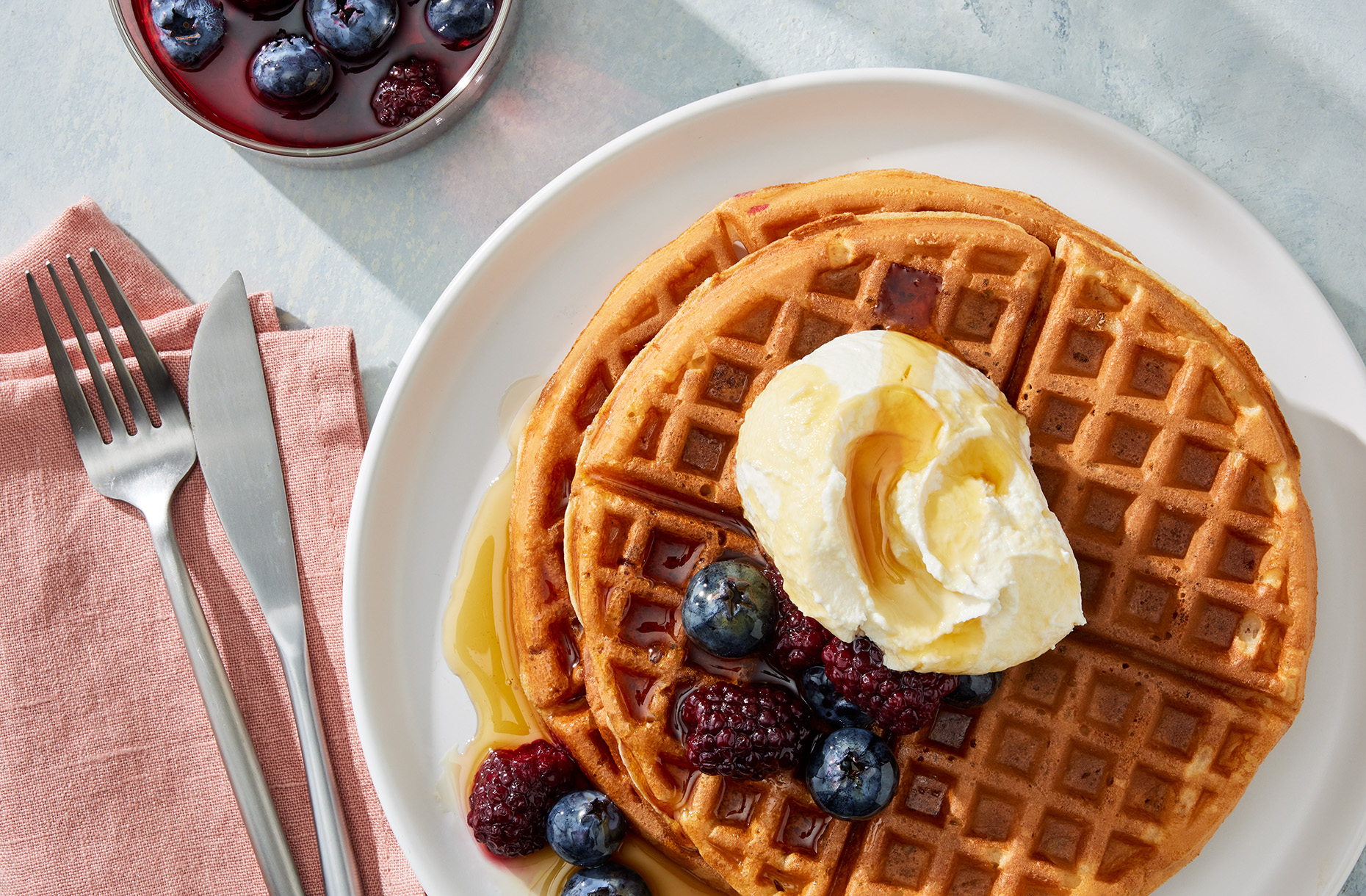 Ingredients
Waffle mixture

2 eggs
300ml milk
1 cup Jalna Greek yoghurt
1 Tbsp honey
1 Tbsp baking powder
250g plain flour Pinch salt
To serve
2 cups Jalna Greek yoghurt
125g blueberries
125g blackberries
250ml maple syrup
Method
To make the waffles, mix the eggs, milk, yoghurt and honey together in a large bowl with a whisk for a few minutes until combined.
Sift in the flour, baking powder and salt and stir until combined.
Rest the batter for 30 minutes, then cook in a waffle iron until golden brown.
Serve with a thick dollop of yoghurt, fresh berries and a drizzle of maple syrup.