Jalna
Breakfast
Overnight Chia Yoghurt with Raspberry
10 minutes + overnight chilling
Preparation Time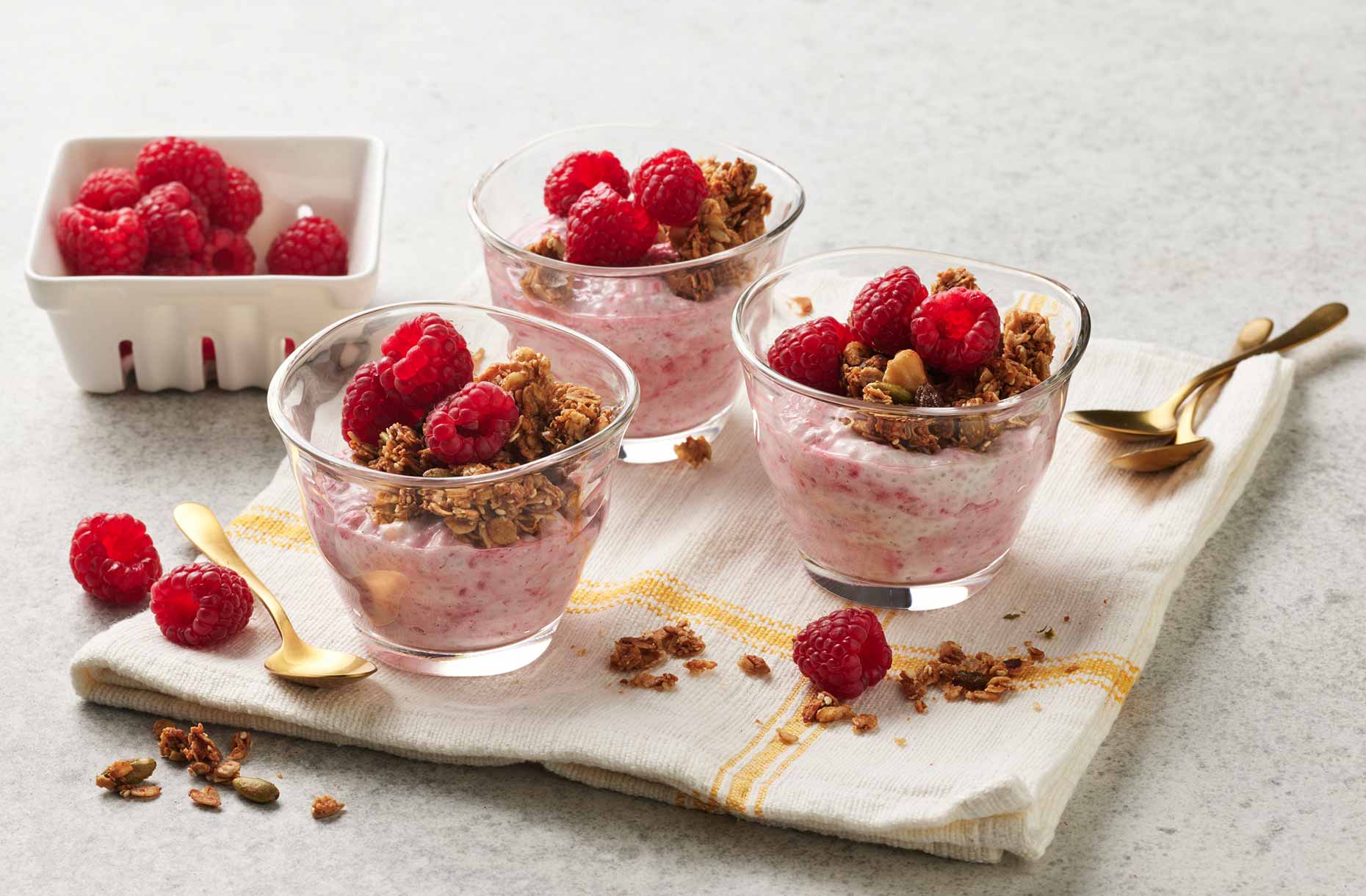 Ingredients
1 cup Jalna BioDynamic Organic Whole Milk Yoghurt
1 cup milk
4 Tbsp chia seeds
125g raspberries
1 Tbsp maple syrup
1 tsp vanilla paste
1 cup crunchy granola to garnish
Handful raspberries to garnish
Method
Mix Jalna BioDynamic Organic Whole Milk Yoghurt and milk together in a medium bowl. Spoon into serving dishes and top with granola and fresh berries.
Sprinkle over chia seeds and stir well.
Cover with clingfilm and chill overnight in fridge.
Blend raspberries and maple syrup with a stick blender until smooth.
Gently fold through the yoghurt mixture with vanilla.