Jalna
Breakfast
Overnight Oats
10 minutes + overnight for soaking
Preparation Time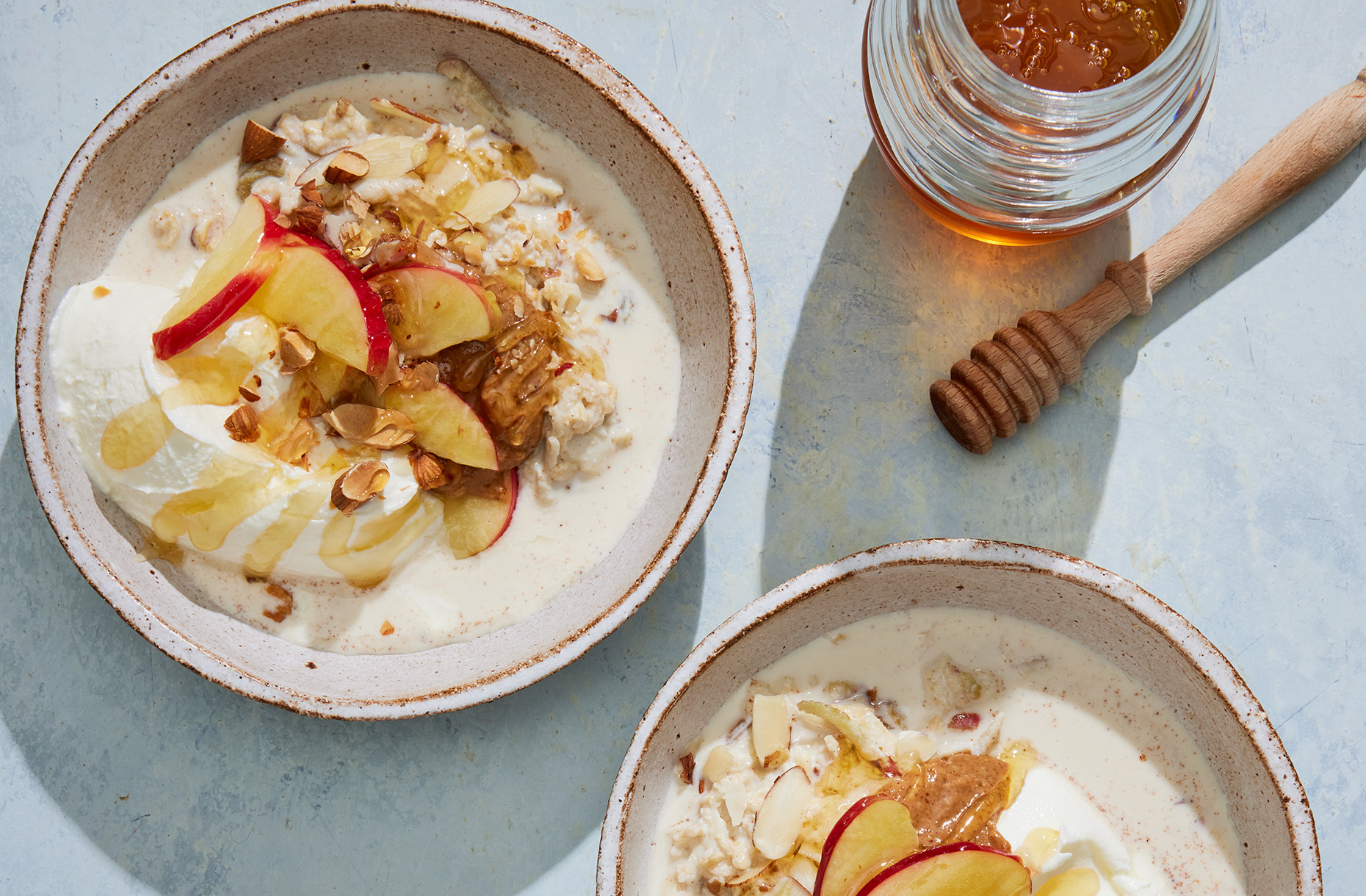 Ingredients
Overnight oats

2/3 cup rolled oats
300ml of milk
2 Tbsp honey
2 Tbsp golden raisins
1 cup Jalna Biodynamic Organic yoghurt
2 Tbsp flaked almonds
1 tsp cinnamon
2 apples, unpeeled and grated
To serve
2 cups Jalna Lactose Free Yoghurt
3 apples, sliced, Nut butter, a Handful chopped almonds & Honey to serve
Method
To make the overnight oats, place all the ingredients in a large bowl and stir well to combine. Cover and refrigerate overnight.
In the morning, give the bowl a good stir again.
Place the oats in serving bowls and top with a thick dollop of yoghurt, sliced apple, nut butter, some chopped almonds and a drizzle of honey.