Jalna
Breakfast
Rhubarb Strawberry Breakfast Pots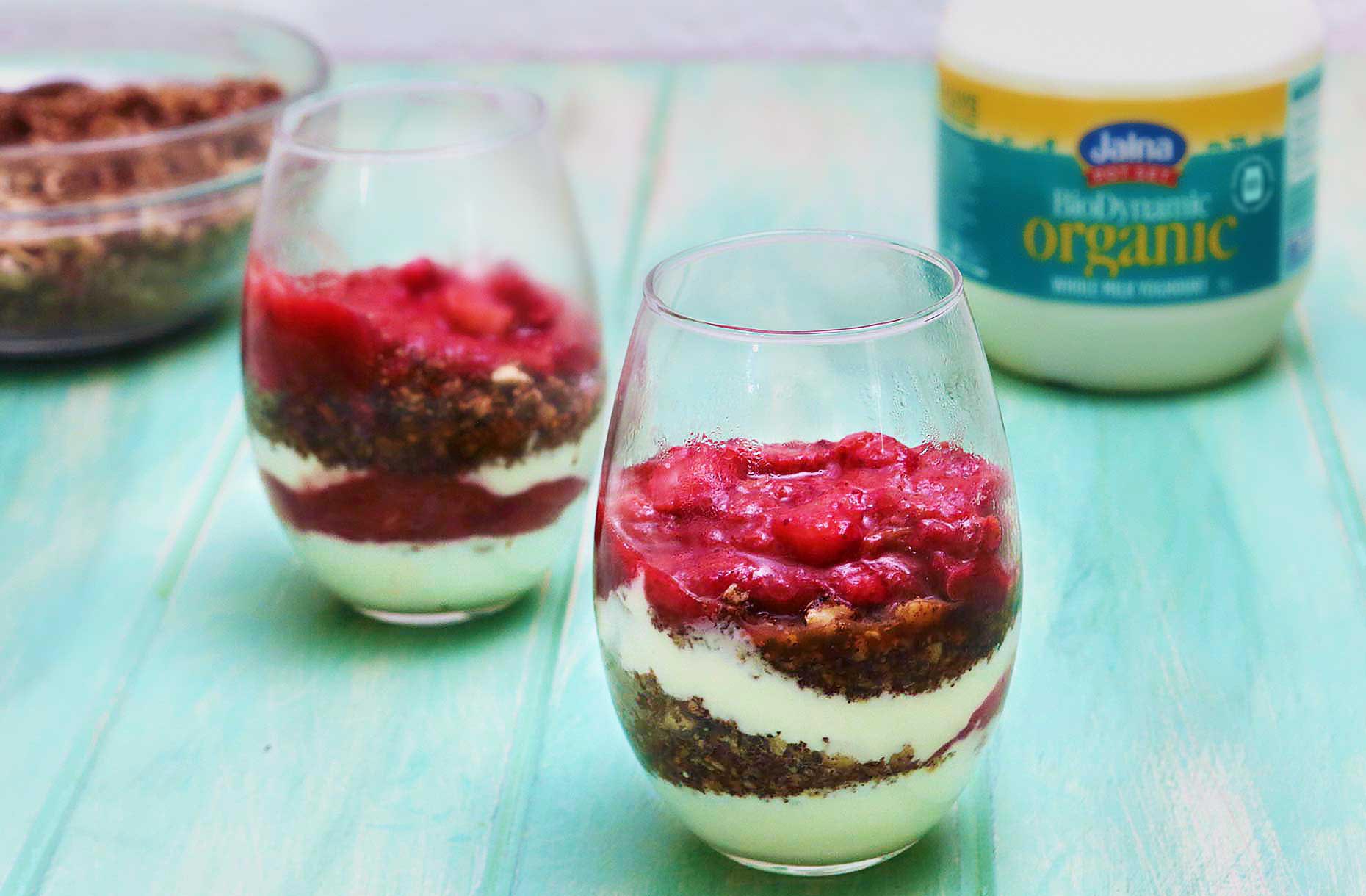 Ingredients
500g Jalna BioDynamic Organic Yoghurt
400g granola
Rhubarb and Strawberry Compote
1 bunch rhubarb, stalks only, cut into 4cm lengths
500g strawberries, stems removed, cut in half
25g rosewater
1tsp vanilla paste / 1 vanilla bean, seeds only
25g maple syrup/ stevia
Method
Softened rhubarb, strawberries, vanilla and maple syrup in a small saucepan until collapsing and fragrant over low to medium heat for about 5 minutes.
Add rosewater and continue cooking for 1-2 minutes
Remove from heat and store in an airtight container.
Layer yoghurt, granola and compote into jars or glasses until full and serve or refrigerate.