Jalna
Breakfast
Sherry Poached Dried Fruits with Honey Yoghurt
10 minutes
Preparation Time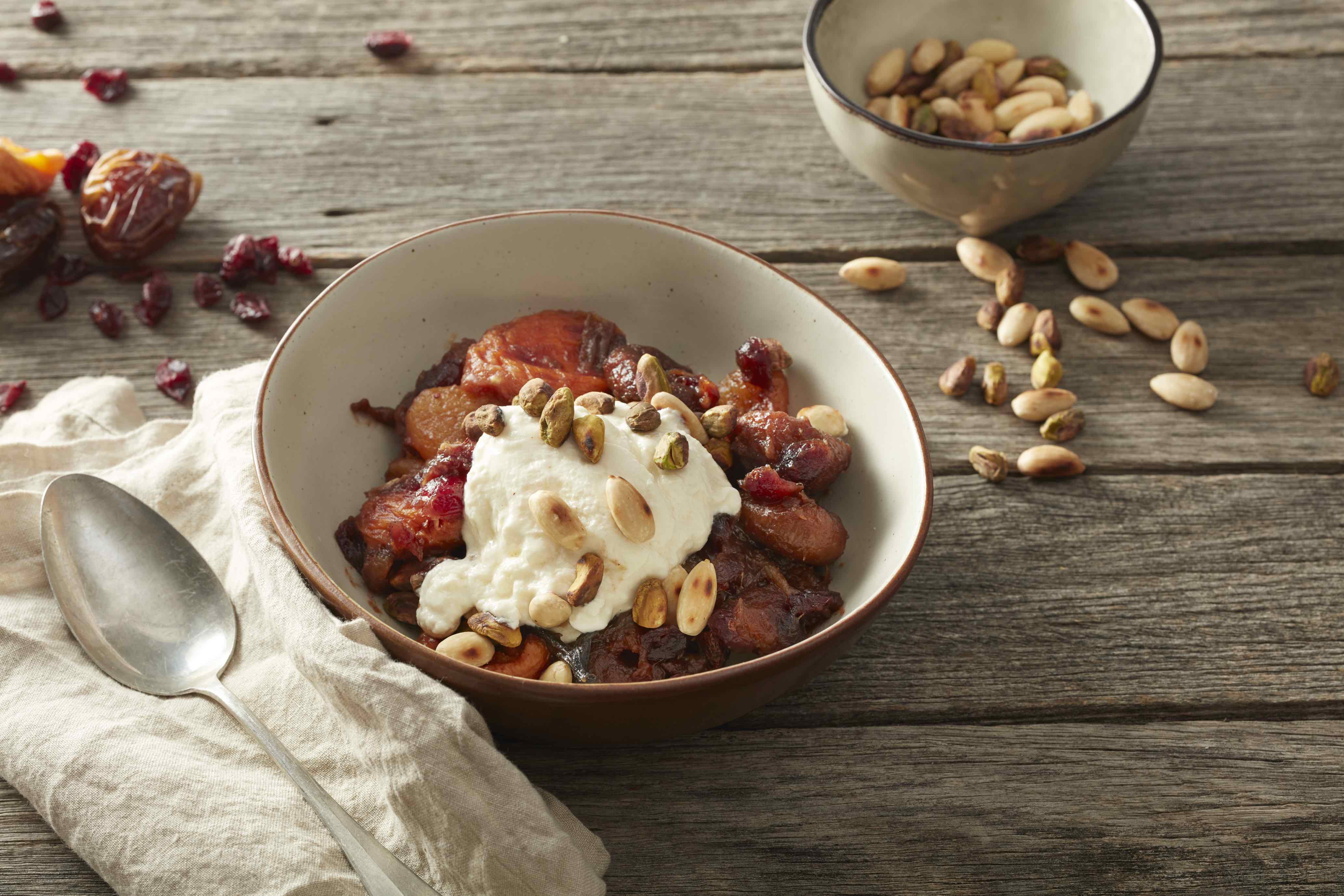 Ingredients
250mls Sherry
2 star anise
1 cinnamon quill
1 vanilla pod
100g dried Apricots
100g dried Figs
100g dried peaches
150g medjoul dates
100g dried cranberries
1/2 cup butter
1/2 cup almond meal
1/4 cup roasted almonds
1/4 cup pistachios
2 cups Jalna Farm to Pot Honey Yoghurt
Method
In a sauce pan over a medium heat combine the sherry, star anise, cinnamon, vanilla and dried fruit. Poach gently until all the stone fruit are hydrated and plump. Remove from the heat and chill.
In a frypan over a medium high heat melt the butter then add the almond meal and nuts. Toss through the oil until toasted and lightly browned. Remove from heat and drain on kitchen paper.
To serve add a couple of spoons of yoghurt on the base then top with the fruit and finish with the toasted crumble.