Jalna
Breakfast
Yoghurt Banana Bread
20 minutes
Preparation Time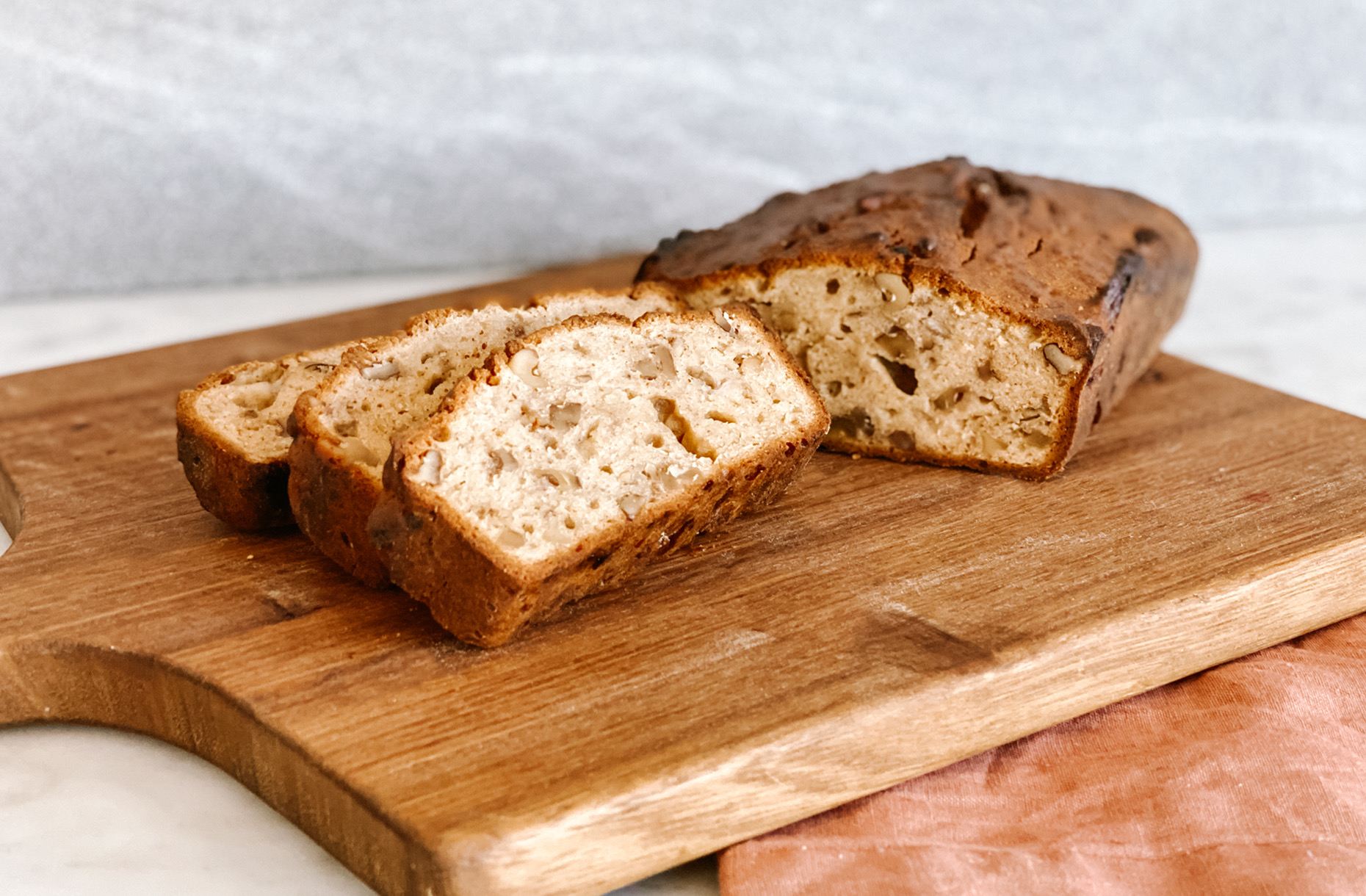 Ingredients
2 over Ripe Bananas
1 cup plain flour
1 cup wholemeal flour
1tsp baking powder
1/2 tsp Cinnamon
pinch of salt
1/2 cup or half a block of butter (125g) soft
3/4 cup brown sugar
½ cup Greek yoghurt
2 large eggs
1tsp vanilla bean paste
1/2 cup walnuts
Method
Pre Heat an oven to 180deg C.
Mix together the flours, baking powder, cinnamon and a pinch of salt in a large bowl.
In a second bowl cream the butter and sugar until light and smooth. Add the eggs 1 at a time mixing until fully combined. Add the yoghurt and banana, mix until all combined. Gently fold the dry mix into the wet, also add the walnuts, ensure not to mix the bread batter too much.
Place into a greased line loaf tin and put into the oven. Bake for 50 - 60mins until a cake tester comes out clean.
Allow the banana bread to fully cool in the tin then remove and enjoy.

Note:

This bread can be sliced into individual slices and wrapped in plastic wrap and frozen or kept in the fridge. It is also great toasted.