Jalna
Breakfast
Yoghurt Berry Muesli Parfaits
10 minutes
Preparation Time
40 minutes for muesli
Cooking Time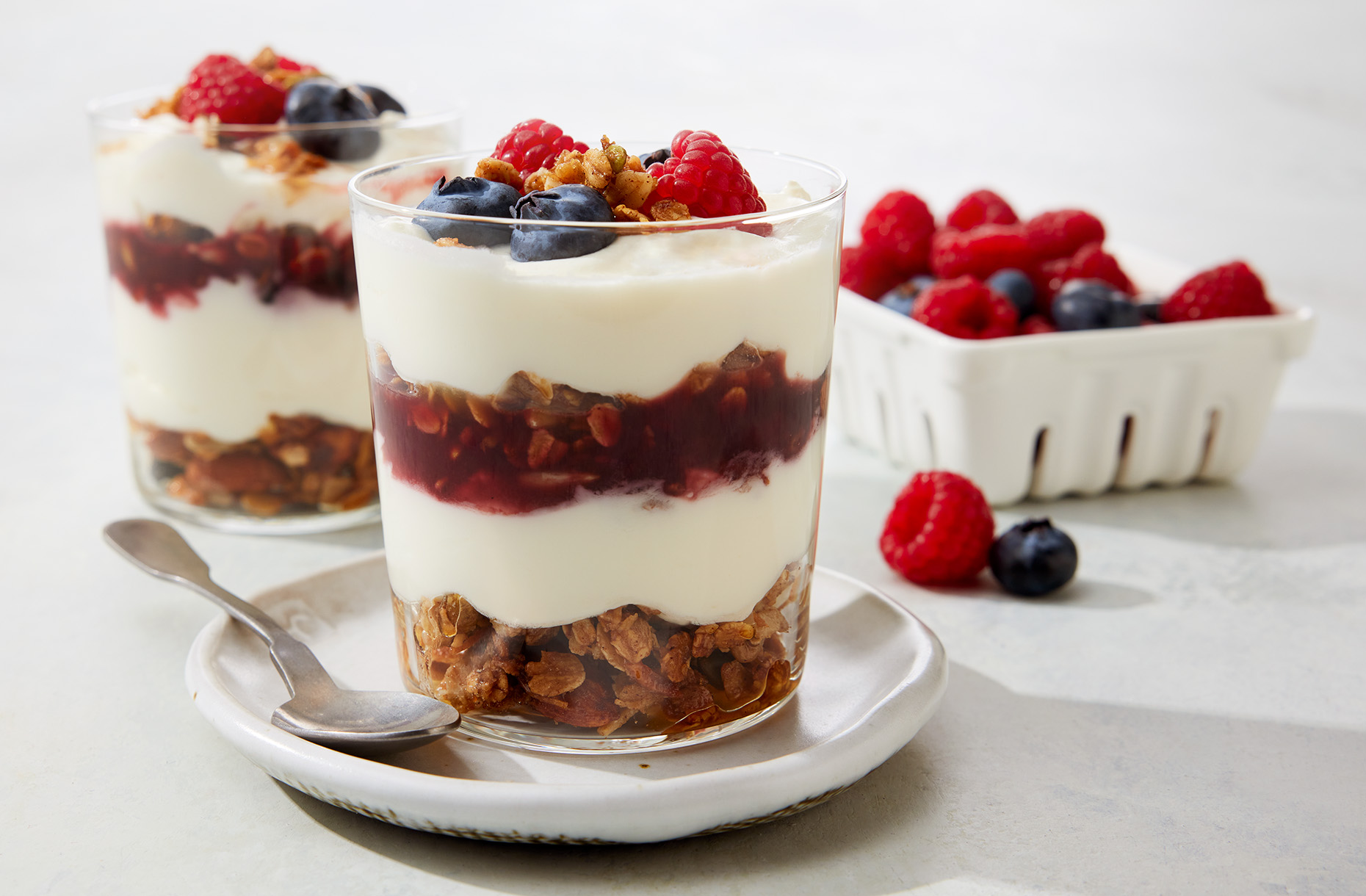 Ingredients
Parfaits

2 cups Jalna Greek Yoghurt
1 cup berry coulis
2 cups toasted muesli
1 cup fresh berries to garnish
Toasted Muesli
2 cups whole grain rolled oats
¼ cup coconut flakes
¼ cup sunflower kernels
½ cup natural almonds
¼ cup pumpkin kernels
¼ cup linseed
1 tsp ground ginger
1 tsp ground cinnamon
¼ cup brown sugar
¼ cup honey warmed
¼ cup golden syrup, warmed
1 Tbsp vegetable oil
75g packet wild dried blueberries
Method
Parfaits

To make the parfaits, place a quarter cup muesli in the bottom of a serving glass. Top with a quarter cup of yoghurt, drizzle over 2 tablespoons of coulis, then repeat the layers. Finish with yoghurt and top with fresh berries.
Toasted Muesli

Preheat oven to 180˚C (160C fan forced).
Mix the oats, coconut, nuts and seeds, spices, sugar, honey, syrup and oil in a large bowl. Spread mixture out on a large baking tray or two smaller trays. Bake in oven for about 30 minutes, stirring to redistribute after about 15 minutes. Remove from oven and cool on tray. Mix together with blueberries and store in airtight jar.