Jalna
Desserts
Baked Yoghurt with figs
10 minutes
Preparation Time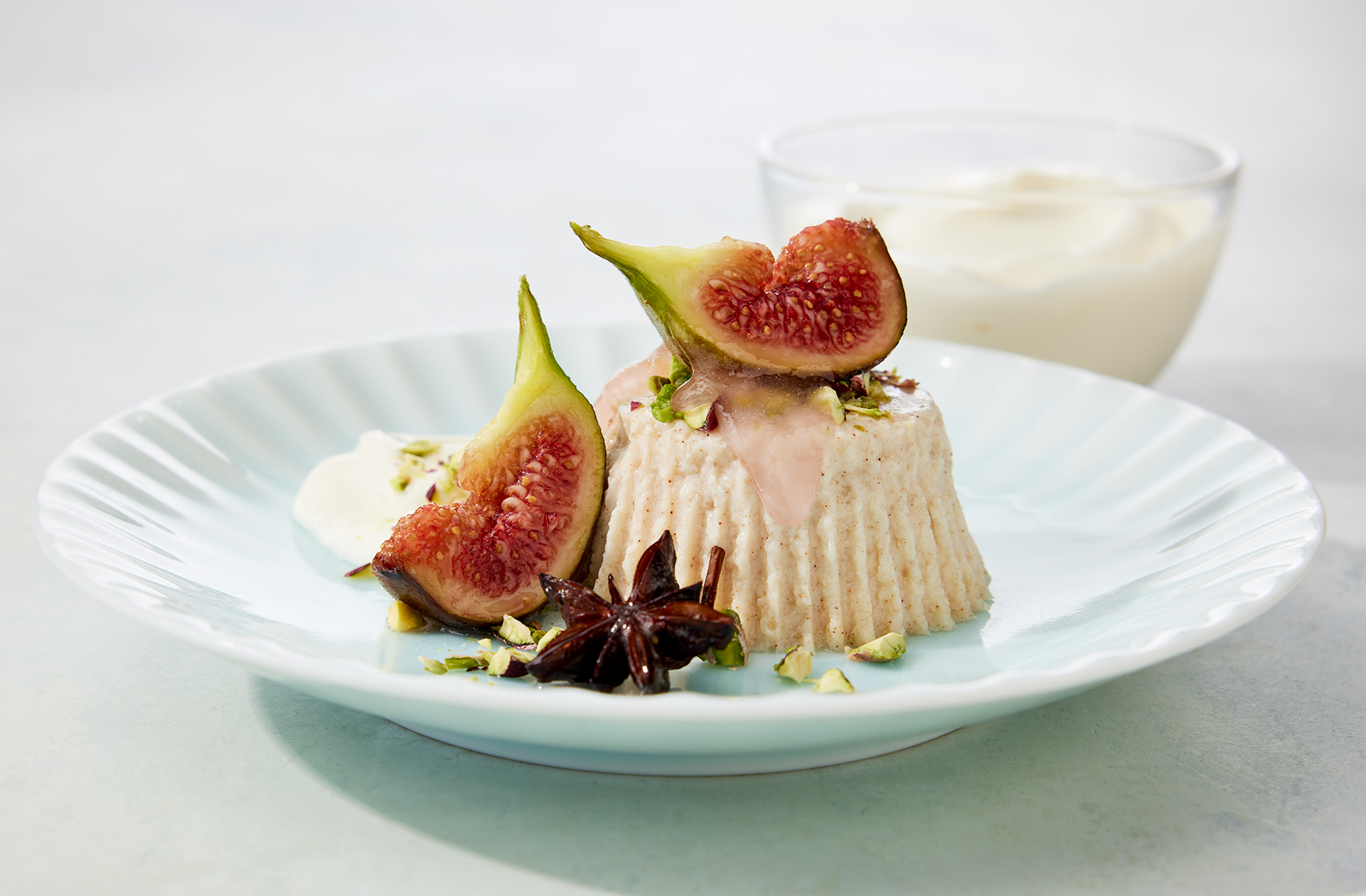 Ingredients
400g Jalna Greek Sweet and Creamy Yoghurt, plus extra to serve
400g tin condensed milk
½ tsp cinnamon
¼ cup caster sugar
1 star anise
3 ripe figs, quartered
½ cup chopped pistachios, to garnish
Method
Preheat oven to 150C (130C fan forced).
Line 6 oven safe ramekins with muffin cases and place in a deep sided oven dish.
In a medium bowl, whisk the yoghurt, condensed milk and cinnamon together until smooth. Pour into the lined ramekins. Add enough hot water to the oven dish to come half way up the sides of the ramekins. Bake in the oven for 40 minutes, until just set. Remove from water bath and allow to cool.
Meanwhile, place sugar and half a cup of water in a small frypan and heat until dissolved. Add star anise and figs and cook gently for a few minutes to soften.
To serve, carefully peel the muffin cases from the puddings and invert onto a serving plate. Scatter over pistachios, add a dollop of yoghurt and serve with some figs in syrup.