Jalna
Desserts
Blueberry, Lemon and Honey Yoghurt Cake
15 minutes
Preparation Time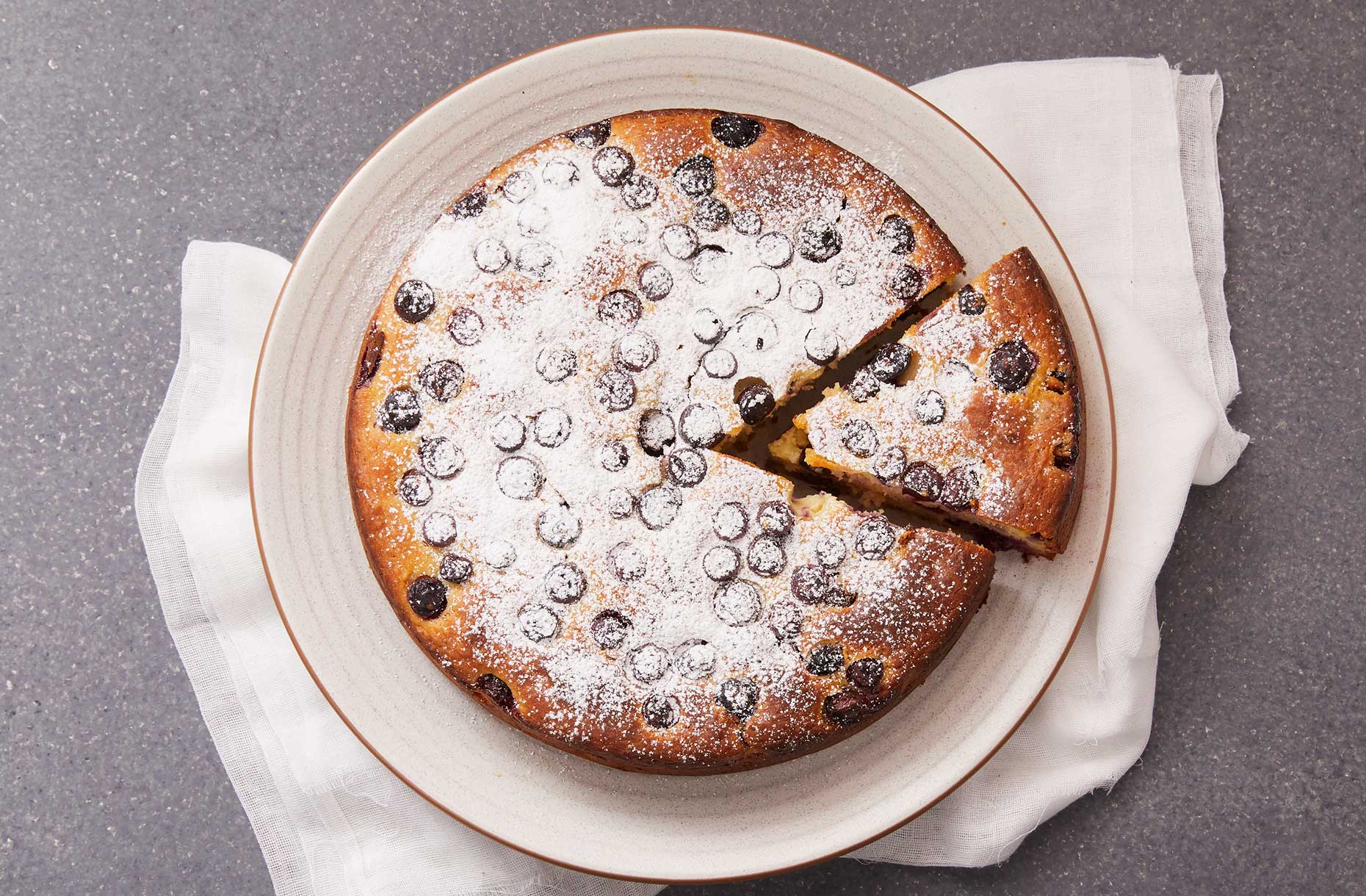 Ingredients
2 ½ cups self-raising flour
pinch sea salt flakes
3 punnets blueberries
1 cup Jalna yoghurt
⅔ cup Australian honey
¾ cup extra virgin olive oil
2 large free-range eggs
1 tbsp lemon zest + 1/3 cup juice
2 tsp vanilla bean paste or seeds from 1 pod
2 tbsp icing sugar for dusting
Method
Preheat the oven to 180 degrees (C). Grease and line the base of a 22 cm spring form cake tin. Wash the blueberries and set ⅓ of them aside for the topping. Dust the remaining blueberries in 1 heaped tablespoon of the flour to coat and set aside. Place the remaining flour and a pinch of sea salt into a large mixing bowl and make a well in the middle.
Whisk together yoghurt, honey, olive oil, eggs, lemon zest, lemon juice and vanilla until well combined. Lastly fold through the floured blueberries.
Pour the yoghurt mixture into the well in the flour and gently fold through until smooth. Pour the batter into the prepared tin and scatter top with the reserved blueberries.
Bake in the middle rack in the oven for 50 minutes, or until a skewer inserted into the middle of the cake comes out clean. Remove the sides from the springform tin and allow the cake to cool before dusting with icing sugar. Serve with extra yoghurt on the side.

Note:

Quick & easy to whip up and loaded with bursting blueberries and a hint of citrus. Yoghurt keeps the cake really moist and gives a lovely sour tang to the overall flavour.