Jalna
Desserts
Cherry Yoghurt Parfait
20 minutes
Preparation Time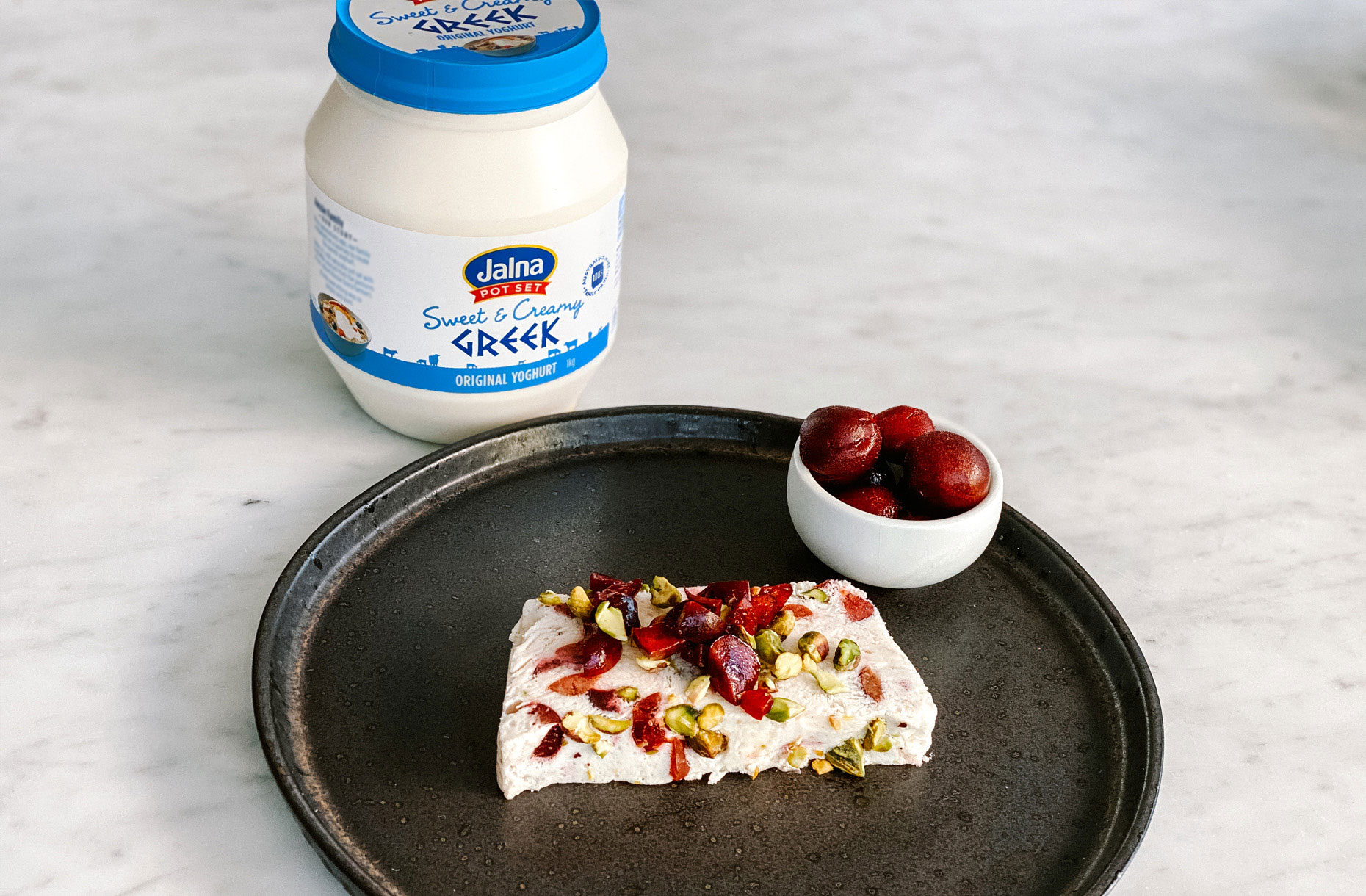 Ingredients
Ingredients & Measurements

1 and 1/2 cups of Jalna Greek Sweet and Creamy Yoghurt
2/3 cup Egg whites
1 cup of Caster sugar
1/4 tsp cream of tartar
1tsp vanilla bean paste
Pinch of Sea Salt
250g Frozen Cherries , chopped into random pieces
75g Pistachio nuts, toast
Method
Method

Place a saucepan 1/3 full of water over a medium heat and bring to the simmer. Place the eggs, sugar, cream of tartar, vanilla beans and salt into a metal bowl. Place the bowl over the sauce pan to form a double boiler. Mix the ingredients in the bowl, stirring often until the mixture reaches and holds at 79 deg C.
Place the mixture into the bowl of a stand mixer and whip until firm peaks, it should take around 5 minutes. This can also be done with a hand mixer or by hand.
In a large mixing bowl combine the yoghurt and the egg whites, mix until smooth. Add the cherries and pistachios, saving a little of each for the top of the parfait, gently fold through the parfait base until evenly mixed. Place the mixture into a baking paper lined loaf tin.
Sprinkle the extra cherries and pistachios on top of the parfait
Freeze for at least 6 hours until parfait is totally set
To serve cut slices of parfait with a warm knife. Store parfait in fridge and eat whenever you like!