Jalna
Desserts
Chocolate and Almond yoghurt pots
10 minutes
Preparation Time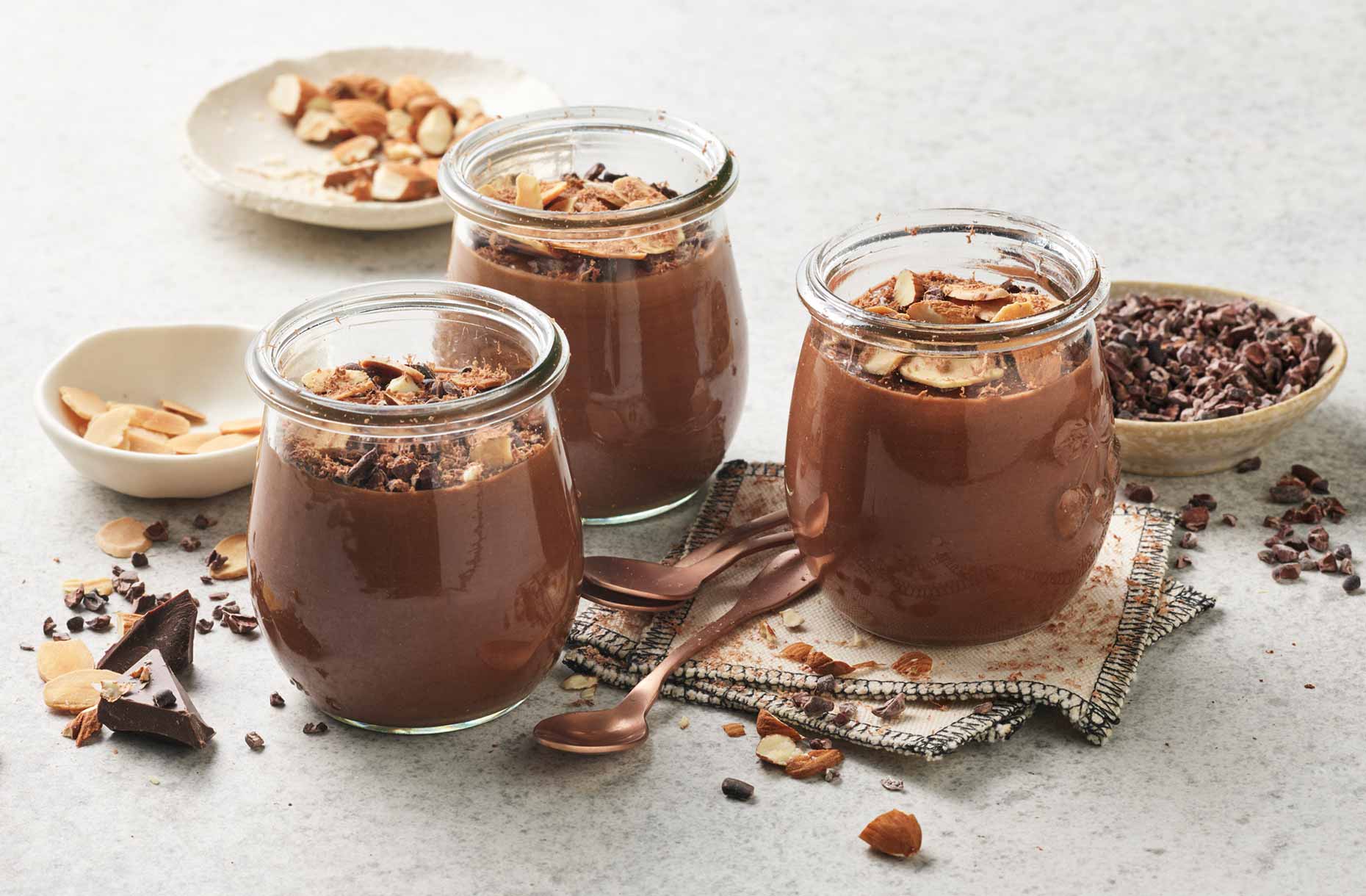 Ingredients
180g dark cooking chocolate
2 cups Jalna Sweet and Creamy Greek Original Yoghurt
2 Tbsp almond butter
1 Tbsp cacao nibs
1 Tbsp chopped almonds
Grated chocolate, to garnish
Method
Melt the chocolate in a heatproof bowl set over a pot of boiling water.
Remove pot from heat.
Add Jalna Sweet and Creamy Greek Original Yoghurt to melted chocolate, one spoonful at a time. Stir through until combined
Add almond butter and stir until smooth.
Divide mixture between jars.
Scatter over cacao nibs, almonds and grated chocolate.