Jalna
Desserts
Dark Chocolate Berry Pistachio Frozen Yoghurt Bark
5 minutes
Preparation Time
4 Hours Freezing Time
Cooking Time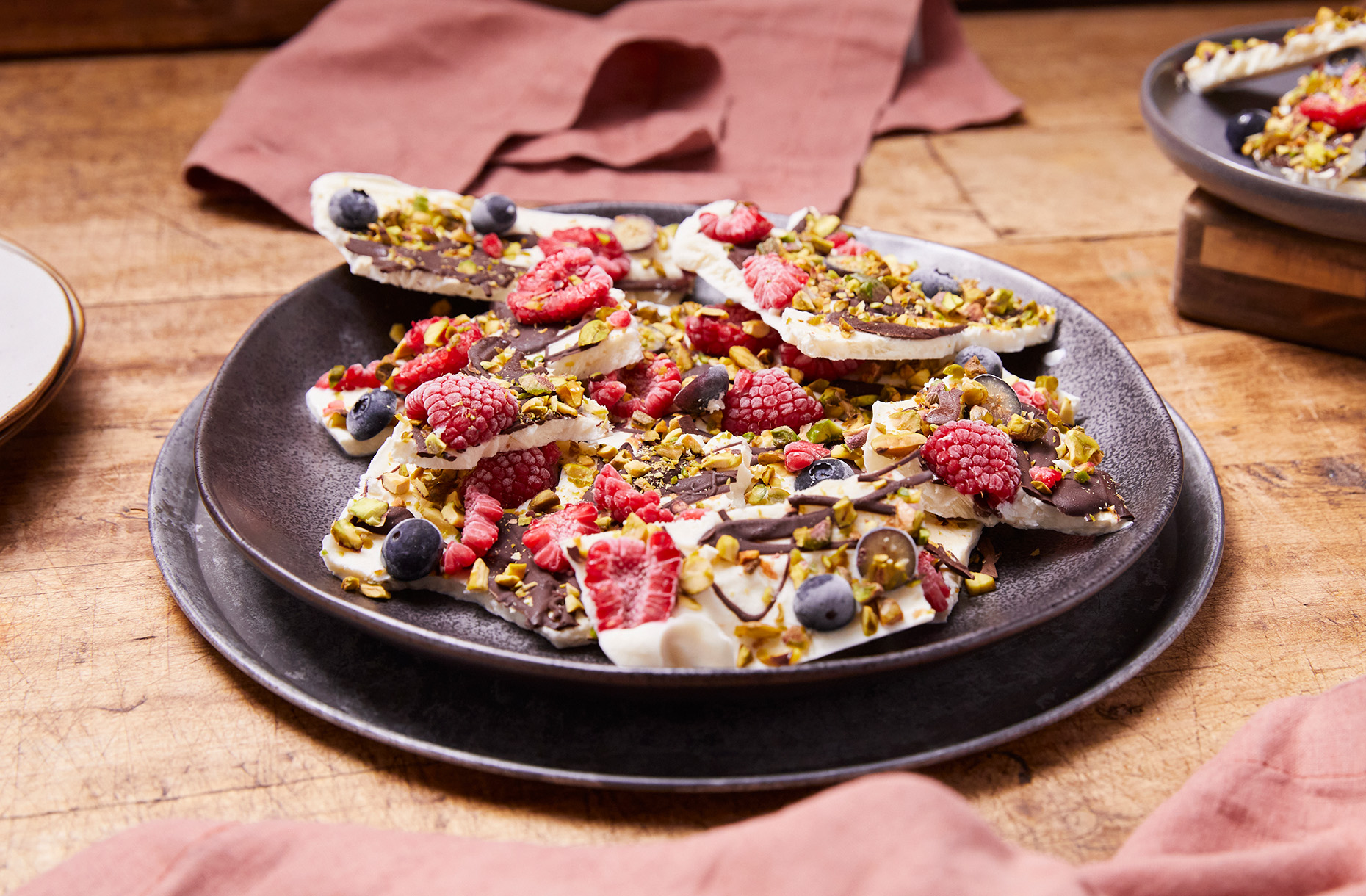 Ingredients
2 cups Jalna vanilla yogurt
100g 70% dark chocolate
15 blueberries
15 raspberries
1/3 cup pistachio nuts, roughly chopped
Method
Grease and line a flat oven tray with non-stick baking paper.
Spread the yoghurt onto the paper in an even layer around 1cm thick.
Melt the chocolate over a double boiler then drizzle over the yoghurt. Slice half the blueberries in half then scatter the yoghurt with whole blueberries, raspberries, and pistachio nuts.
Place into the freezer for 4 hours, or until frozen solid. Break into rough pieces then serve immediately.