Jalna
Desserts
Frozen Raspberry & Yoghurt Log
20 minutes
Preparation Time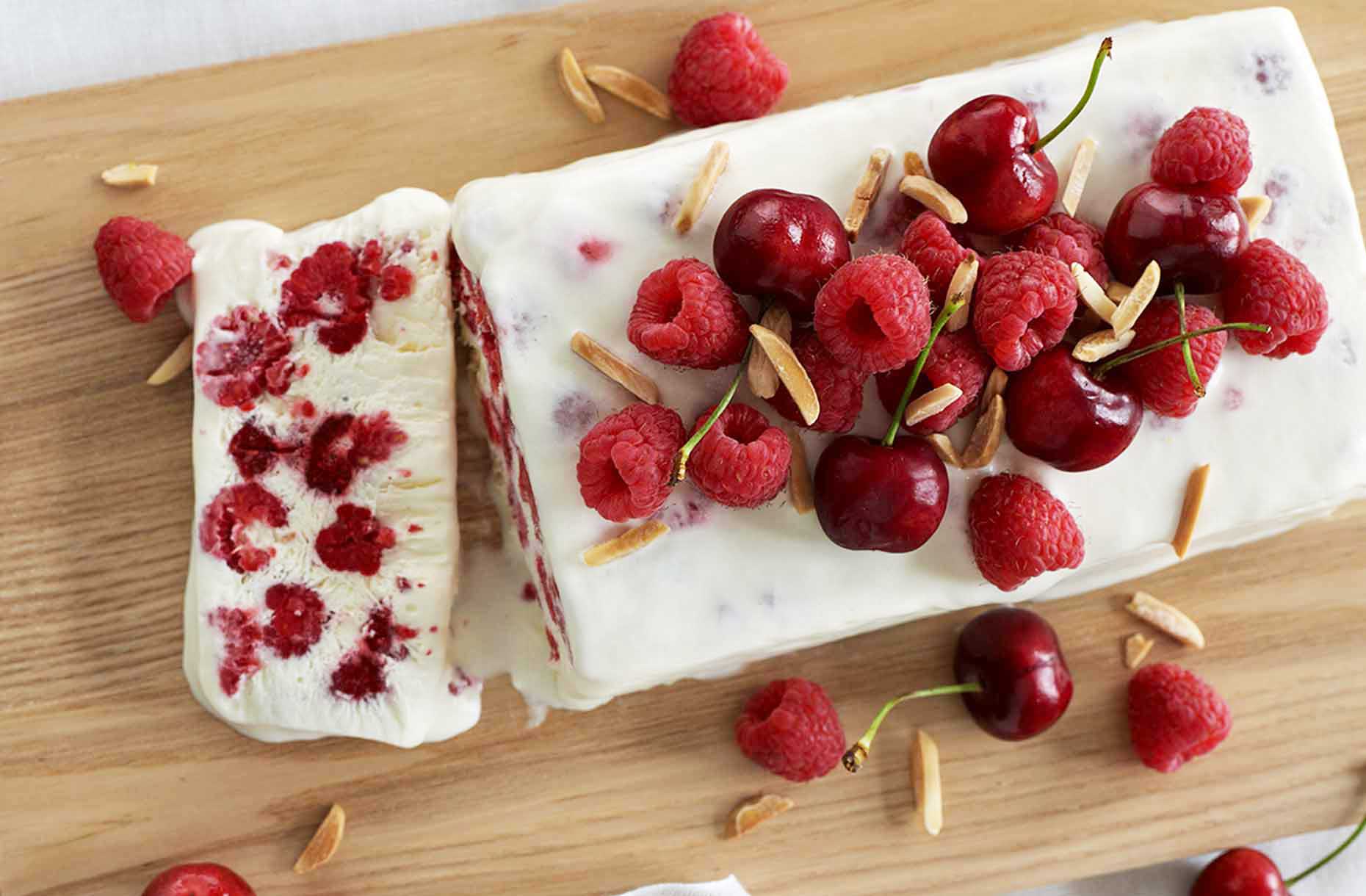 Ingredients
2 egg whites
100g caster sugar
1 cup (250g) Jalna Sweet & Creamy Greek Yoghurt
200ml pouring cream
200g fresh or frozen raspberries, plus extra for serving
cherries and toasted slivered almonds, for serving
Method
Line a 20 x 11cm loaf tin with baking paper, set aside. Using electric beaters, beat egg whites until soft peaks form. Gradually add caster sugar until well combined and mixture is smooth and glossy.
Combine the Jalna Sweet & Creamy and cream in a mixing bowl and beat until thickened. Stir in the raspberries.
Using a large metal spoon, gently fold the egg white mixture into the yoghurt mixture until well incorporated. Spoon into prepared tin and cover with cling wrap. Freeze overnight until firm.
For serving, remove from freezer 5 minutes before required. Tip onto serving platter, remove baking paper and decorate with additional raspberries, cherries and almonds.

Note:

Parfait can also be decorated with pistachio nuts, chocolate flakes, drizzle of raspberry puree or chocolate sauce.