Jalna
Desserts
Fudgy Yoghurt Brownies
15 minutes
Preparation Time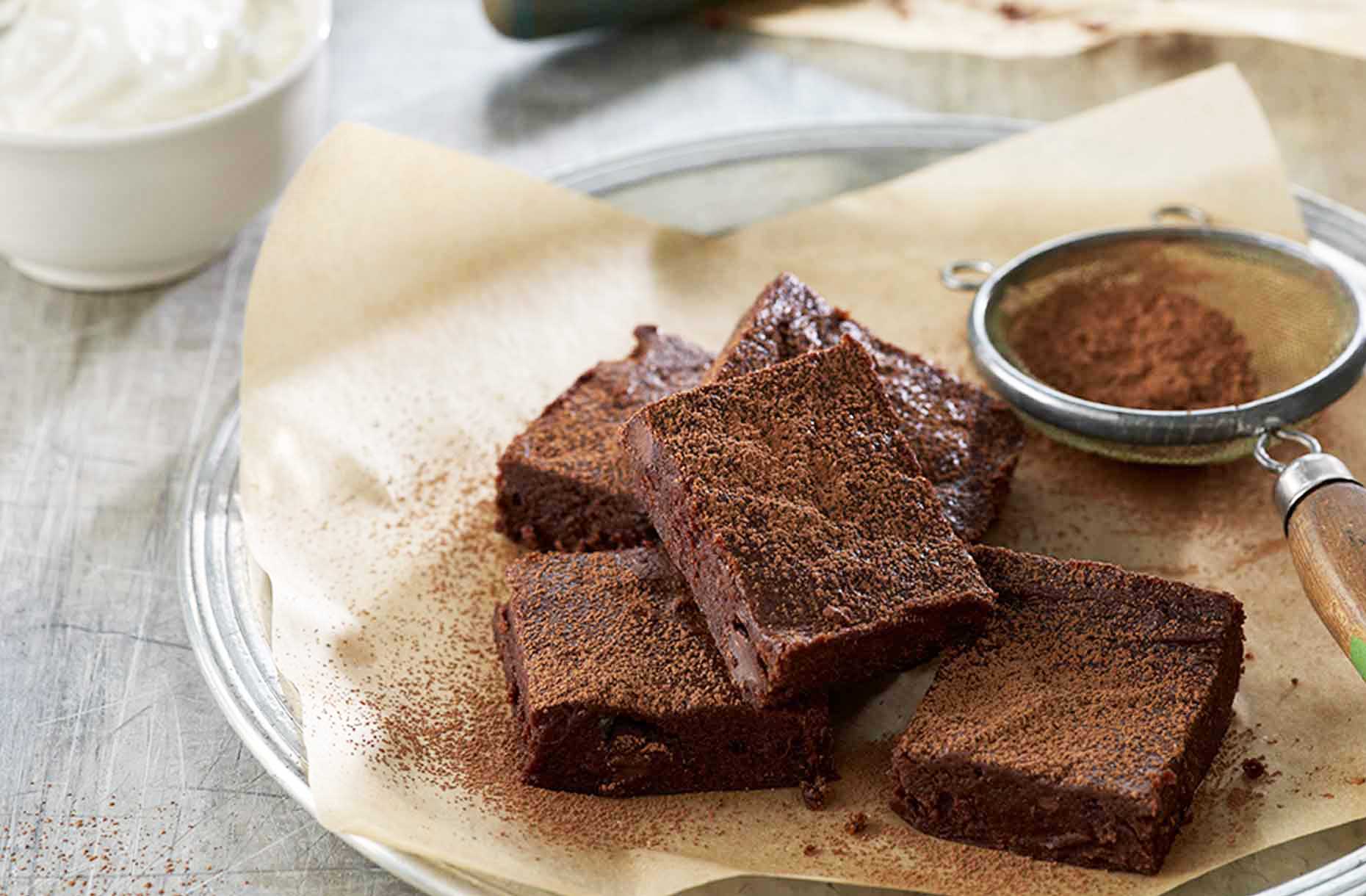 Ingredients
1 cup (150g) plain flour
1/2 teaspoon baking powder
1/4 teaspoon salt
1 cup (190g) dark chocolate chips, divided
185g unsalted butter
1 cup (225g) sugar
1/2 cup (55g) cocoa powder
1 egg, lightly beaten
1 teaspoon vanilla extract
1 cup (250g) Jalna Sweet & Creamy Greek Yoghurt
Method
Preheat oven to 180°C/165°C fan forced. Lightly grease a 23cm x 23cm x 2cm baking pan and line with baking paper.
Whisk flour, baking powder and salt in a large bowl. Combine half the chocolate and butter in a large stainless-steel bowl. Set bowl over a saucepan of simmering water or microwave in 30 second bursts on moderately high, stirring often until chocolate and butter are melted and smooth.
Remove bowl from heat; whisk in sugar, cocoa powder, egg, vanilla, and yoghurt. Fold wet ingredients into dry ingredients. Fold in remaining chocolate chips. Pour mixture into prepared pan.
Bake until a skewer inserted into centre of slice comes out with a few moist crumbs attached, 25-30 minutes. Let slice cool completely before cutting into squares with a sharp knife.

Note:

Add 1 cup fresh or frozen raspberries and/or 1 cup chopped nuts (eg. walnuts, almonds, macadamias).