Jalna
Desserts
Mango and Yoghurt Parfait
20 minutes
Preparation Time
Freeze for 6 hours
Cooking Time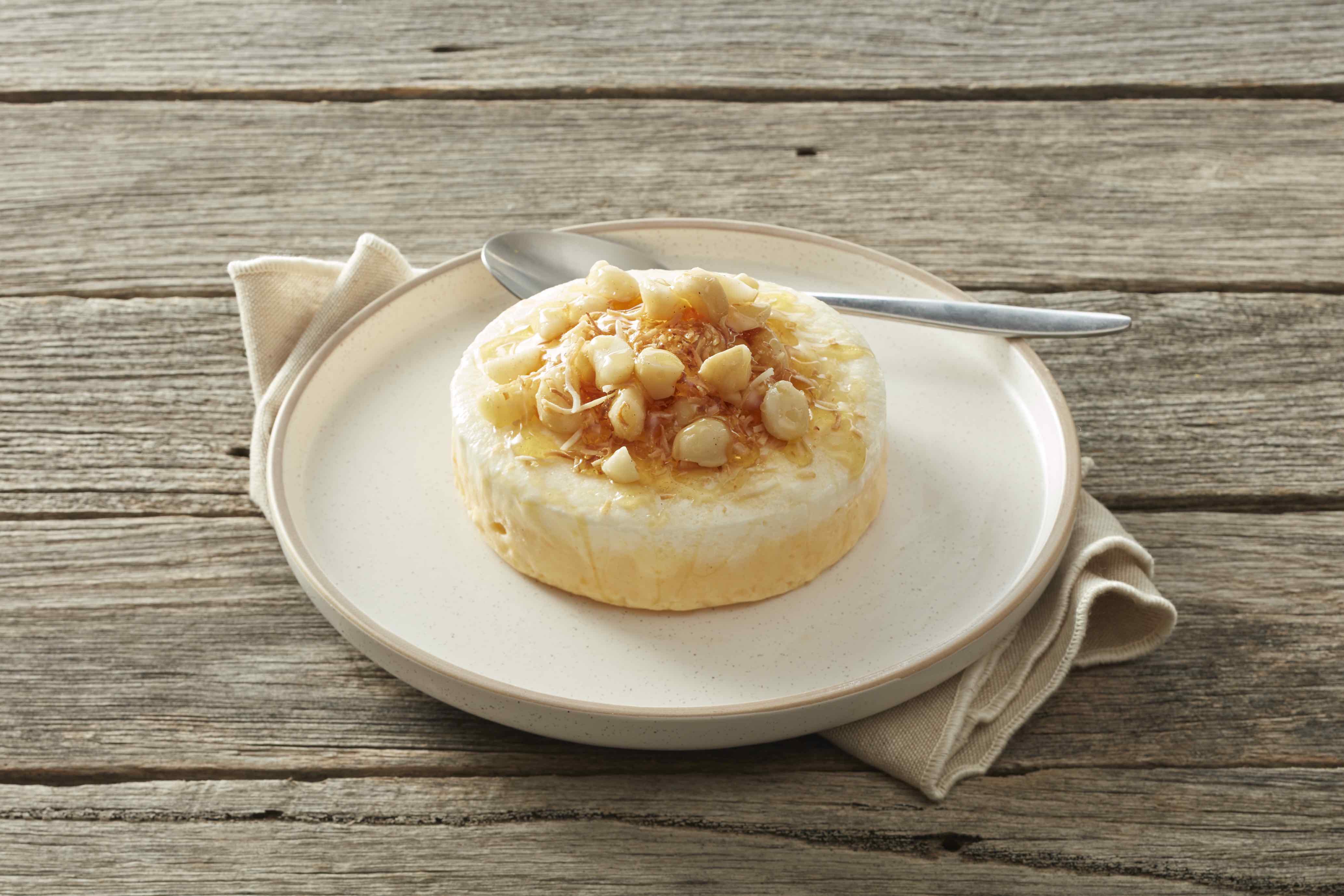 Ingredients
2 and a 1/2 cups Jalna Sweet and Creamy Yoghurt
6 Egg whites
1/2cup c aster sugar
1/4 tsp cream of tartar
1tsp vanilla bean paste
Pinch of Sea Salt
2 mangos, flesh removed and diced and blended till smooth
1 lime, zest
75g macadamia nuts
Method
Add the egg whites to a large bowl with a pinch of salt and whisk to sift peaks. Add the sugar and continue whisking to stiff peaks
In a large mixing bowl combine the yoghurt and the egg whites, mix until smooth. Take out a quarter of the mixture and reserve in a separate bowl. Add the blended mango into the large bowl of mixture, gently fold through the parfait base until evenly mixed. Place the mixture into a baking paper lined loaf tin. Place in the fridge for 2 hours to set.
Into the leftover quarter of parfait mixture gently fold in the macadamia and lime zest. Pour on top of the mango parfait. Return to the freezer until fully set, at least 4 hrs
To serve cut slices of parfait with a warm knife. Store parfait in fridge and eat whenever you like!